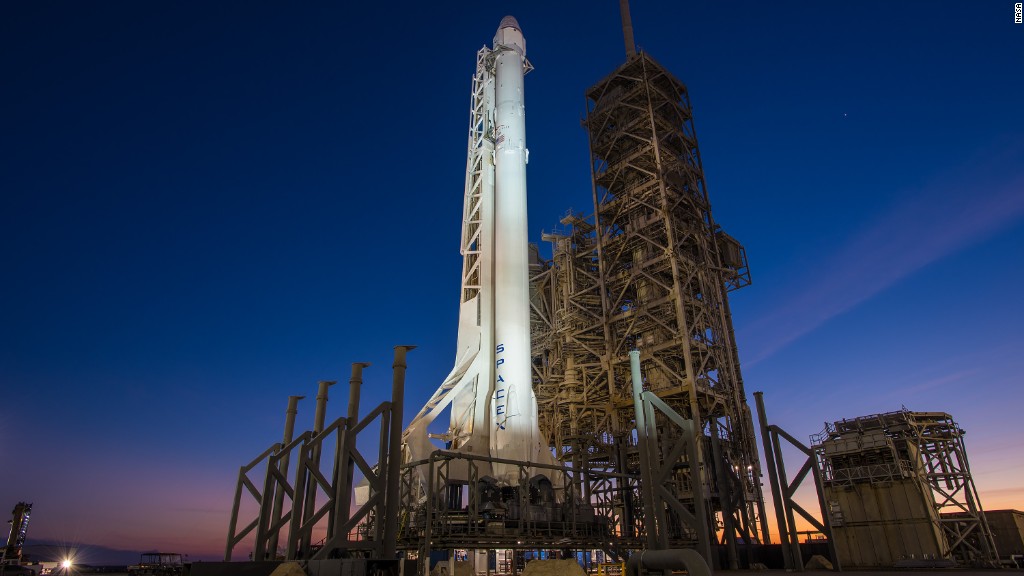 SpaceX is back in action and has successfully completed a historic launch from Kennedy Space Center in Florida.
After a delay 24 hours earlier over concerns about the rocket, the launch on Sunday appeared to go flawlessly.
It was the first SpaceX launch from Florida since a Falcon 9 exploded on a launch pad on September 1, 2016.
Sunday's launch was also the first from Kennedy Space Center's Launch Complex 39 since the NASA Space Shuttles was retired in July 2011. The complex has a rich past: It was used to launch the Apollo moon missions.
On Sunday morning, SpaceX hoisted a spacecraft, named the Dragon, toward the International Space Station, and the first stage of the Falcon 9 rocket returned to Earth without issue.
SpaceX has done this before. It's trying to perfect the technique so it can reuse its rockets and cut the cost of missions.
The September explosion at Cape Canaveral didn't injure anyone, but it destroyed a satellite that Facebook planned to use to bring internet service to Africa, the Middle East and Europe. (SpaceX launched a rocket from Vandenberg Air Force Base in California on January 14.)
The Dragon is packed with more than 5,000 pounds of cargo and experiments. NASA says it will take two days for the Dragon to catch up to the space station. Astronauts on board will capture it with the station's 57-foot-long robotic arm.
The International Space Station has six astronauts on board -- two from the US, three from Russia and one from France. The first of those crew members arrived in October. They're conducting biotechnology research for a mission that ends in April.
After the crew unloads the Dragon, the vessel will be packed with trash and other items and return to Earth. It is set to splash down in the Pacific Ocean off Baja, California, on March 21.
The space station has been orbiting Earth for 16 years. It's a joint program between the US, Russia, Japan, Canada and the European Space Agency.