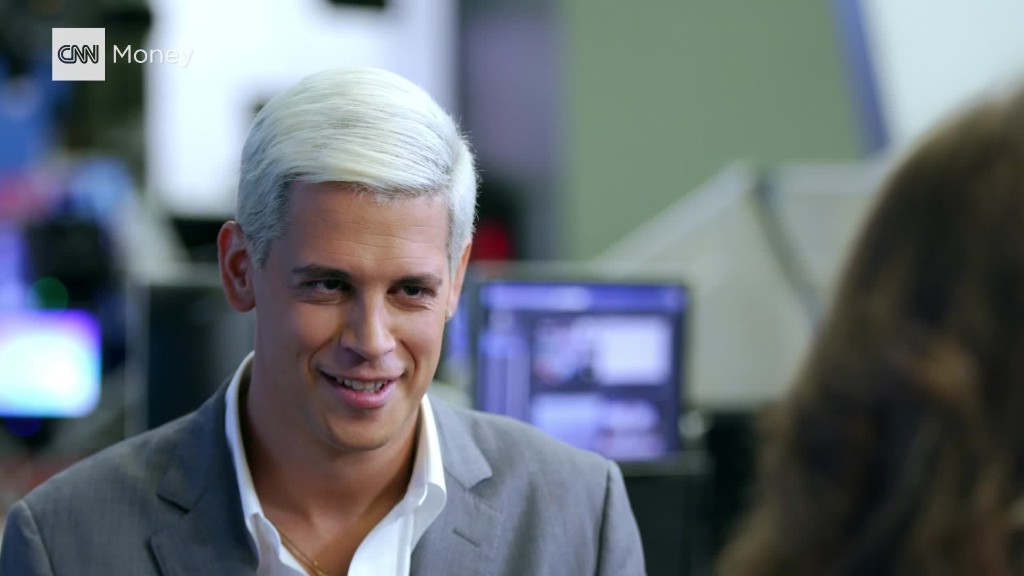 Simon & Schuster said Monday that it will nix publication of a forthcoming book by Milo Yiannopoulos following the release of video clips in which the right-wing commentator endorsed sexual relations between "younger boys and older men."
The sudden decision by the publishing giant came only hours after Yiannopoulos, an editor at Breitbart News, was disinvited from speaking at the Conservative Political Action Conference, which is slated to begin later this week in the Washington, D.C., area.
Related: CPAC rescinds Milo Yiannopoulos' invitation after swift backlash
Adam Rothberg, a spokesman for Simon & Schuster, said on Twitter that the decision to cancel publication of the book "Dangerous" came after "careful consideration."
Yiannopoulos did not immediately respond to a request for comment, but confirmed the news with a succinct statement on Facebook.
"They canceled my book," he wrote.
Related: 'Bad Feminist' author Roaxane Gay pulls book deal over Milo Yiannopoulos
Yiannopoulos faced an avalanche of criticism on Sunday after the release of the incendiary video clips.
In one of the recordings, Yiannopoulos spoke fondly of a "'coming of age' relationship...in which those older men help those young boys discover who they are and give them security and safety and provide them with love and a reliable, sort of rock, where they can't speak to their parents."
Yiannopoulos claimed the videos were "deceptively edited," and said he was "guilty of imprecise language" in the clips, which came from appearances on a pair of podcasts. He insisted that he does not support pedophilia.
"My kind of dry British sarcasm and penchant for provocation could have come off as flippant to other people, and that was unintended," he told CNNMoney early Monday afternoon. "To be clear, I think it's a vile and disgusting crime, and I'm horrified that people think I believe otherwise."
Yiannopoulos' book was scheduled for a June release under the Simon & Schuster imprint Threshold Editions, which has published work from Donald Trump, Glenn Beck and Rush Limbaugh. Much like CPAC's decision to offer a Yiannopoulos an opportunity to speak, the book deal, said to be a "mid-six figure sum," prompted outrage from the moment it was announced in December.
Related: Milo Yiannopoulos snags book deal with Simon & Schuster imprint
Yiannopoulos frequently invokes the First Amendment to defend his inflammatory public comments, which often veer into racist and sexist territory. He was banned from Twitter last year after he spearheaded a harassment campaign against "Saturday Night Live" star Leslie Jones. Earlier this month, Yiannopoulos had a planned event at the University of California-Berkeley canceled after protests on campus turned violent.
But over the weekend, Yiannopoulos found himself the subject of protests on the right, with several notable conservative commentators speaking out against CPAC's decision to include him.
By Monday afternoon, CPAC's sponsor, the American Conservative Union, announced that it had reversed course.
"We continue to believe that CPAC is a constructive forum for controversies and disagreements among conservatives, however there is no disagreement among our attendees on the evils of sexual abuse of children," ACU president Matt Schlapp said in a statement.