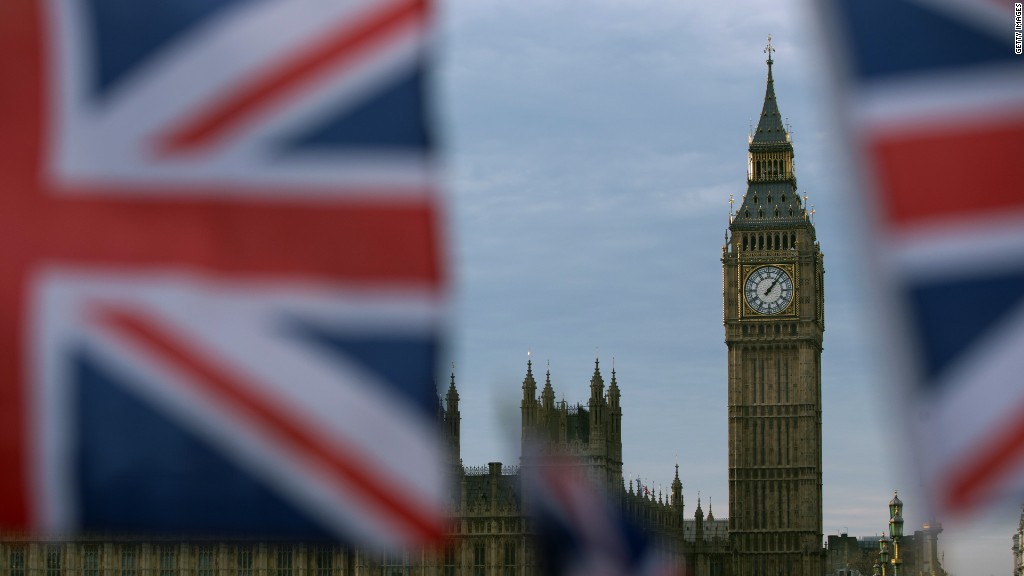 It's one of the core tenets of the European Union: Citizens should be able to move freely between countries -- no questions asked.
But what happens when a member state leaves the bloc?
Nearly eight months have passed since Britain voted to leave the EU, but it's still not clear whether millions of EU migrants living in the U.K. will be permitted to stay. British expats living in Europe also remain in limbo.
Calls are now mounting for Prime Minister Theresa May to deliver answers.
In the House of Lords -- the unelected upper house of parliament -- lawmakers are trying to attach an amendment to Brexit legislation that would require the government to guarantee the rights of EU citizens living in the country.
Meanwhile, thousands of people on Monday took part in a campaign called "One Day Without Us," which is aimed at highlighting the contribution migrants make to the U.K. Supporters posted images on social media, staged streets protests and donned pins to show their support.
"When I was six, a migrant doctor performed an operation that saved my legs," said a Twitter user named Leyla Williams. "A migrant physiotherapist taught me to walk again."
The poet Ian Duhig also issued a tribute: "The teacher who got me interested in English poetry wasn't English, was a migrant. I'll raise a glass today to Elio Cruz."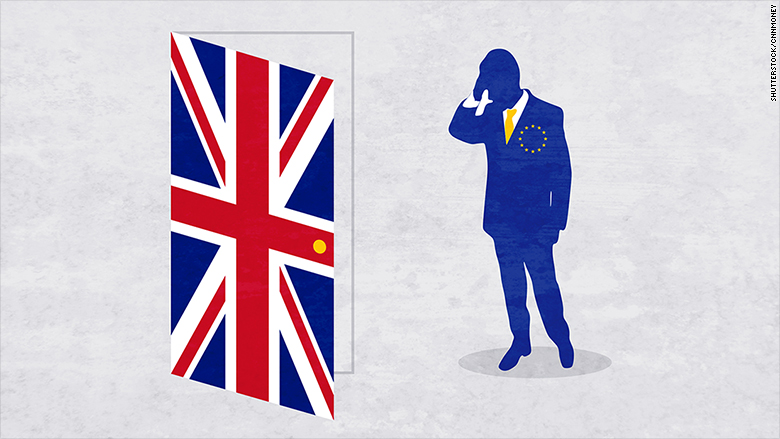 The numbers involved are huge: The House of Commons estimates that 3 million people from other EU states live in the U.K. Some work on farms and as construction workers, while others are employed as university researchers, doctors and nurses.
Some businesses that depend on EU migrants warn that the labor pool is already drying up due to the uncertain future. Farmers and food suppliers are among the most affected, so far.
Meanwhile, an estimated 1.2 million British citizens live as expats in the EU. Some are retirees who have sought out the warmer weather and cheaper cost of living in countries including Spain and Portugal.
May has made it clear that reducing net immigration to Britain is one of her top priorities. But she has also expressed a willingness to make a deal with Europe on migrants who are already in the country. That's unlikely to happen before formal Brexit talks between the U.K. and EU begin.
Negotiations, when they do start in the coming weeks, will need to untangle decades of integration and answer many questions: Which migrants will have the right to remain? How will future work permits be issued? Will cross border pensions claims be honored? Who will pay for health insurance and welfare benefits?
Emma Brooksbank, an immigration lawyer at Simpson Millar, said that work permits are likely be a sticking point in Brexit negotiations.
"Immigration is a political hot potato, and to satisfy the electorate, the government will probably have to impose some restrictions on EU migrants," she said.
"The biggest problem is that nobody seems to know what will the immigration law look like once we leave," Brooksbank added.