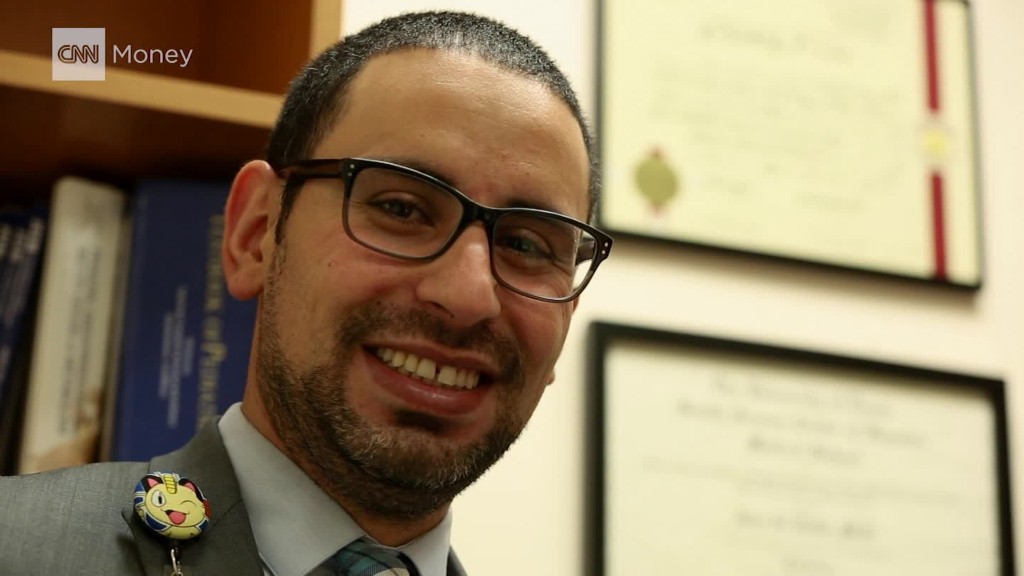 They're helping to build some of tech's hottest companies. They're also immigrants who are already feeling the effects of the new administration.
When President Trump took office, he signed an executive order for "extreme vetting" of people from seven majority Muslim countries. He ordered the construction of a U.S.-Mexico wall. And he's considering an executive order to reevaluate and revamp various work visas.
The political environment has stoked anxiety in Silicon Valley and its immigrant workers. Some are getting personal with their stories as part of a new project called "Banned" that goes live on Monday.
Farid Safaie, a brand designer at Zendesk (ZEN) who was born in Iran and grew up in Sweden, said news of the travel ban had a profound impact on him. "That day [of the ban], I basically felt like I became a prisoner in the United States, and there wasn't anything I could do."
"Banned" comes from photographer and oral historian Helena Price. Through portraits and interviews, the project gives a look at six Silicon Valley workers whose lives have been shaken up by the Trump administration's immigration policies.
Price's past efforts include deeper looks at diversity in Silicon Valley and how Trump's "Grab them by the p***y" comment impacted women.
For Price, the goal for Banned is simple: "I hope it inspires people to be curious about other immigrants in their community," she said. "They're trying to get their work done, live as normally as they can but they're dealing with this existential threat."
Safaie, who has been living in the U.S. for seven years, said he fears what might happen if he leaves America. As a result, he skipped a work trip and a vacation to Sweden to see his family and meet his new baby nephew. Although he lives legally in the U.S. and is married to an American woman, he didn't want to risk not being able to reenter due to the uncertainty around the executive order.
Related: Startup founder to Trump: People don't choose where they're born
"There was just this magnificent mess of rules and things that people were not aware of [what] was happening," he said. "I'm worried to lose everything I worked for."
The order has since been blocked in the courts, but Trump is expected to issue a revised one this week.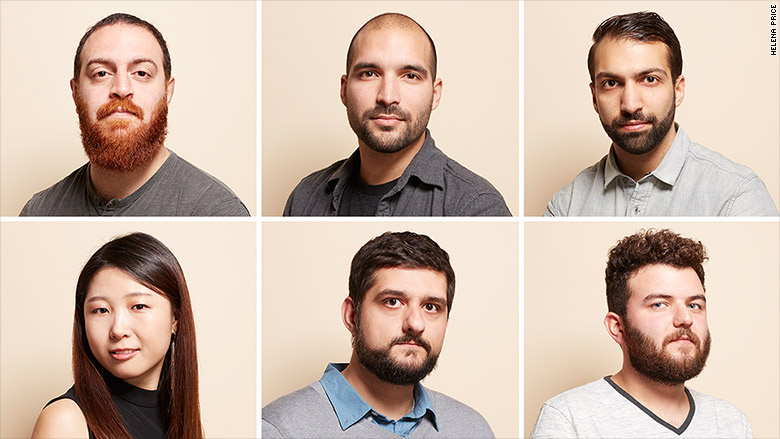 Shahrouz Tavakoli, a product designer at Pinterest, said he's also "terrified to leave the country."
Tavakoli's family moved from Tehran to the Bay Area when he was just two years old. He became a U.S. citizen at 18. His wife is white and his son looks white. "It's awful that I'm grateful for that," he said.
Ruthia He, a product designer at Facebook (FB), said she's concerned about the intangible way the new administration could change the country. To her, America has always been a place that embraces diversity and people from all different backgrounds.
"From what Trump has done, I'm not very sure that this kind of American spirit or American kind of dream will still be mainstream," said He.
Staying in the U.S. is dependent upon renewing her H-1B visa this spring. The H-1B program is one that could be changed under a new executive order.
Related: When Laila Alawa is harassed on Twitter, this Trump voter helps fend off the trolls
According to Price, getting people to participate in "Banned" was more challenging than her past efforts.
"The fear is that they will be punished [by the administration] at some point. We're starting to enter territory where doing a project like this is kind of scary," said Price, who selected the six subjects out of fewer than 100 submissions. "It's a tiny little project, but if we use our best skills ... that can be really powerful."