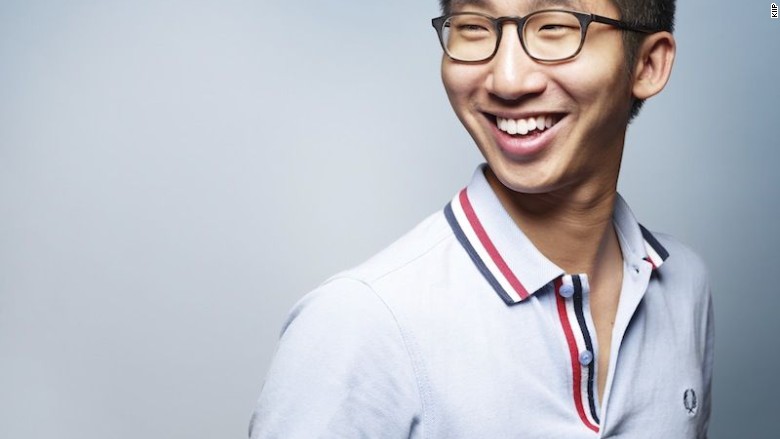 Occupation: Co-founder and CEO of Kiip
Best-known for: Co-founding Kiip at the age of 19
Brian Wong graduated from the University of British Columbia with a Bachelors of Commerce degree at 18. Now, at the ripe old age of 25, he serves as CEO of Kiip, a mobile advertising company he co-founded in 2010.
Wong told TechCrunch in a 2011 interview that the idea for Kiip, which allows advertisers to offer actual rewards to mobile game players, that an "iPad creep," inspired him. While on a plane, peeking at what fellow passengers were doing on their iPads, Wong says he "realized everybody was playing games. And that was when it dawned on me that this was such a holy grail of engagement, because people are so immersed in these things."
The company has raised more than $32 million in funding.
Wong has also authored a book, The Cheat Code, on short cuts to success in the business world.
Here's a sample of what Brian Wong is reading this week (to see more, add "The Big Idea" stream on the CNN MoneyStream app)
- Apple's 'Planet of the Apps' looks a lot like 'Shark Tank' (TechCrunch)
- To generate revenue, app developers should think about rewarded video (Luxury Daily)
- Super networking: Don't just go to conferences, be a speaker (Forbes)
- Snapchat study shows brands are getting a free ride -- if users can find them (Venture Beat)
- Gaming apps could be at risk of mobile ads fraud, study finds (eMarketer)
- Revenue from eSports is expected to hit $696 million in 2017 (Pocket Gamer)
- How Millennials are rewriting the food industry playbook (eMarketer)
- These 15 mobile leaders are shaping the future of advertising (Adweek)
- Facebook tests ad breaks in all types of videos (TechCrunch)
"The Big Idea" lets you peek into the minds of leading people in business.
Every day, you will see multiple stories appear in your stream that are hand-picked by the guest curator of the week. Previous guests include Richard Branson, Ellevest CEO Sallie Krawcheck, T-Mobile CEO John Legere and many other top business leaders.
Reading this article on your Apple device? Click here to download CNN MoneyStream. Or if you are on Android, download it here.