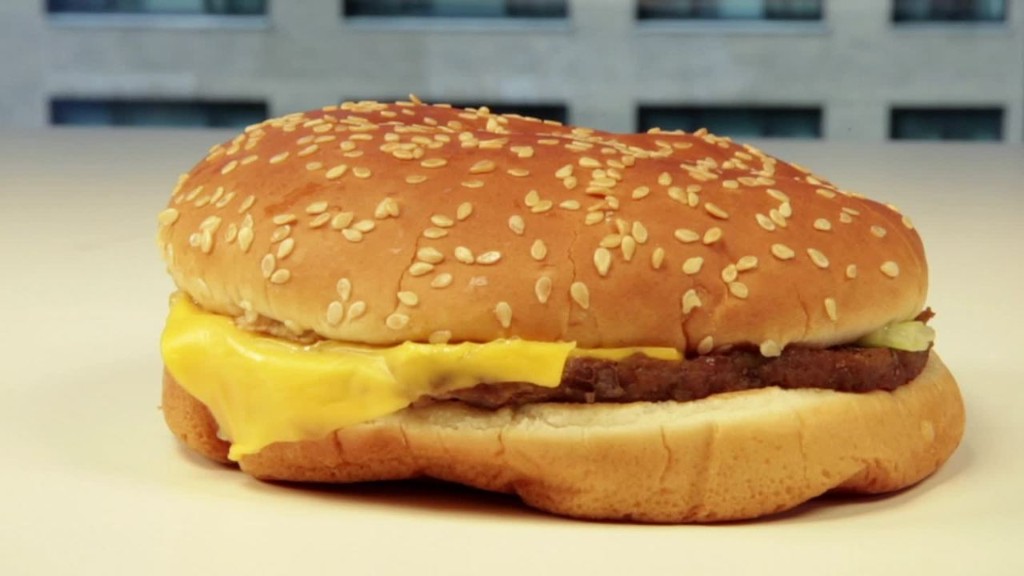 Mardi Gras is still a week away, but it looks like the Burger King is ready to take a stroll down Bourbon Street.
Restaurant Brands, the parent of Burger King and the Tim Hortons doughnut and coffee chain, announced Tuesday that it is buying Popeyes Louisiana Kitchen, the company famous for its Cajun cuisine, for $1.8 billion.
The deal values Popeyes at $79 a share, nearly 20% higher than where the stock closed Friday. Shares of Popeyes (PLKI), living up to the company's "Louisiana Fast" motto, quickly rose 19% Tuesday morning to just under $79.
Reports of a Popeyes takeover surfaced last week, although there was also speculation that Restaurant Brands was considering buying another fast food chicken chain, El Pollo Loco (LOCO). El Pollo Loco shares fell more than 1% Tuesday.
Restaurant Brands CEO Daniel Schwartz said in a statement that the company looks forward to "taking an already very strong brand and accelerating its pace of growth and opening new restaurants in the U.S. and around the world."
Popeyes has more than 2,600 restaurants around the globe. The company was founded in New Orleans in 1972, but its corporate headquarters is now in Atlanta.
Popeyes CEO Cheryl Bachelder also noted that the "high trust partnership that we enjoy with our franchise owners" was a plus for Restaurant Brands.
Related: Popeyes CEO on fast food wage hikes: 'Life will go on'
I spoke with Bachelder in November 2015 about that partnership. At the time, many big fast food chains were starting to worry about how rising minimum wages across the country could be a problem for franchisees.
Bachelder dismissed those concerns.
"We will adjust to increased costs just like we have before," she said. "Life will go on. There's been too much hubbub about it." She added: "Profits make you happy. Our franchisees have been making a lot more money."
If that trend continues, Popeyes could help make Restaurant Brands an even more formidable threat to top rivals McDonald's (MCD), Wendy's (WEN) and KFC owner Yum! Brands (YUM).
Restaurant Brands has been a much hotter stock than those three lately, thanks in large part to stronger sales at Burger King.
The company has made a name for itself recently with gimmicky food mashups, such as onion ring-shaped chicken fries, Cheetos Chicken Fries, burgers with red and black buns and the Whopperito. Yes, that's the marriage of a burger and a burrito.
Related: The great American McDonald's comeback may be over
Adding Popeyes to the mix gives Restaurant Brands an even bigger presence in the red hot, but increasingly crowded, market for chicken franchises.
In addition to KFC and El Pollo Loco, there's competition from Bojangles (BOJA), Wingstop (WING) and upscale burger joint Shake Shack (SHAK), as well as privately held chains with cult followings like Chick-fil-A and Zaxby's.
Wall Street seemed to think the deal will be good for Restaurant Brands as well. Shares rose more than 7% Tuesday. The stock is up more than 20% in 2017.
So it's a win for two influential investors that back Restaurant Brands, too. Bill Ackman's Pershing Square owns an 18% stake in the company. And Warren Buffett's Berkshire Hathaway has a nearly 4% stake.