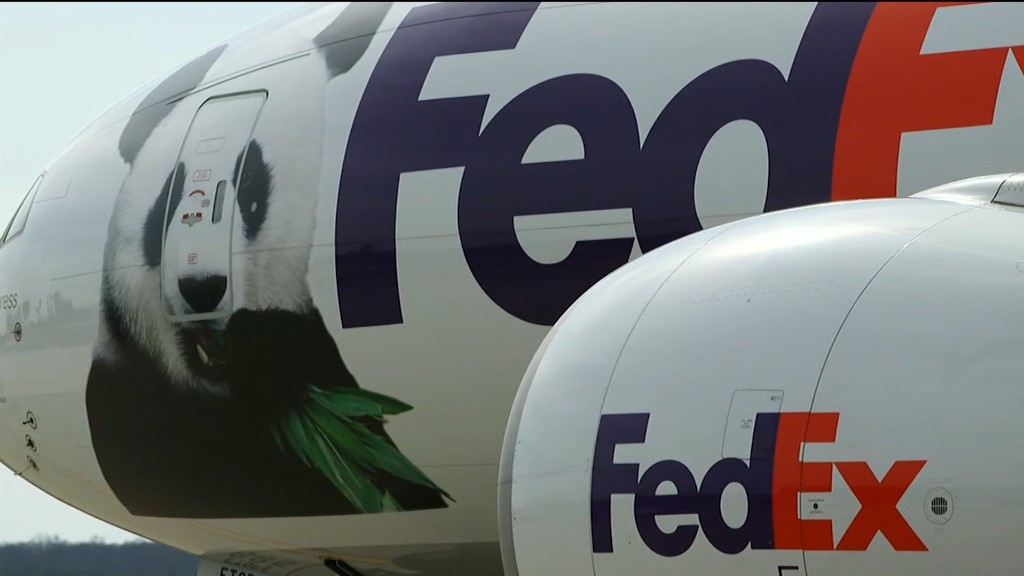 Would you want to take a 3-year-old on a 16-hour flight?
Luckily for the National Zoo and FedEx, they're dealing with a panda, not a toddler. And Bao Bao will be traveling in a roomy, customized crate, not sitting next to a parent in a middle seat. She won't be watching movies on an iPad, but a stash of bamboo snacks, apples and sweet potatoes will keep her occupied.
This Tuesday morning, the 3-year-old cub will board a Boeing 777F for her first and probably last flight. She's returning to China where she'll be entered into a breeding program to have cubs of her own. The lengthy flight on the cargo plane is the product of years of preparation.
"We have been preparing Bao Bao for this move since the moment she was born," Brandie Smith, associate director of animal care at the National Zoo, told CNNTech.
Related: National Zoo panda Bao Bao is moving to China
Bao Bao will fly with two zoo staffers, including Marty Dearie, the first keeper to ever have his hands on Bao Bao. Dearie will then stay in a China for a few days to help her acclimate.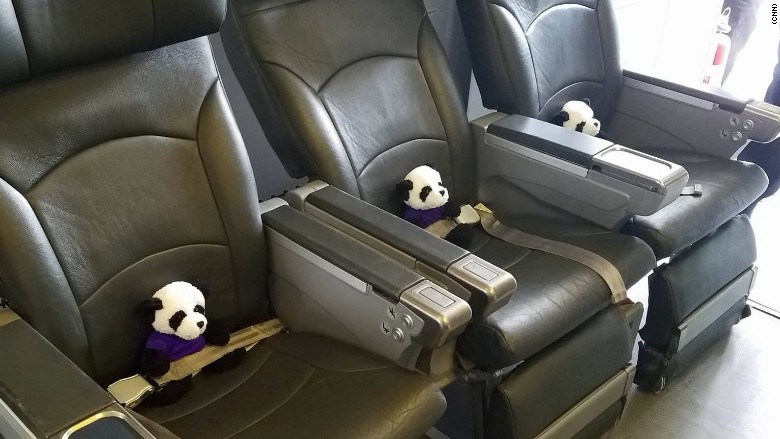 The National Zoo and its Chinese counterparts have been in daily contact to guarantee a smooth transition.
"The world is watching," Smith said. "Both of us understand that nothing can go wrong."
The good news is that pandas are very chill animals. Bao Bao's brother Tai Shan flew back to China in 2010 without any issues. Pandas are bears, but their feeding process is sedentary.
"Pandas are very good at entertaining themselves," Smith said. "You give a panda a stock of bamboo and they can entertain themselves for a very long time."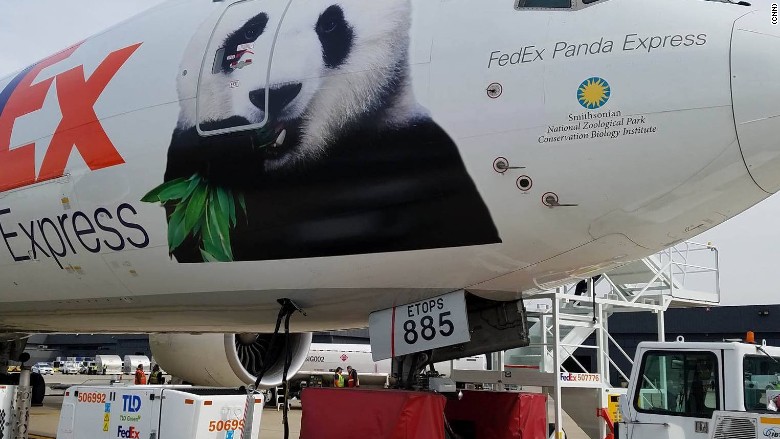 Bao Bao, who weighs 205 pounds, will travel in a crate that's about 6 1/2 feet long and five feet high, with removable compartments for feedings.
The zoo made the 800-pound crate part of her daily routine starting a month ago. It was added to her habitat in Washington, D.C., and she voluntarily walked into it on the first day. To help build positive associations with the space, she was fed honey, water and biscuits in the crate.
Bao Bao isn't drugged before the flight. Smith said the zoo wouldn't want an animal to suddenly wake up disoriented and confused on a flight.
The plane is specially designed to carry animals, be it cattle, pandas, horses or sea lions. The temperature is kept at a level Bao Bao will be comfortable with.
She'll be traveling with FedEx (FDX), which is making its sixth panda flight. The team flying Bao Bao to China is familiar with exotic animal travel. It once spent a year preparing to transport 450 horses from Europe for an equestrian event in Kentucky.