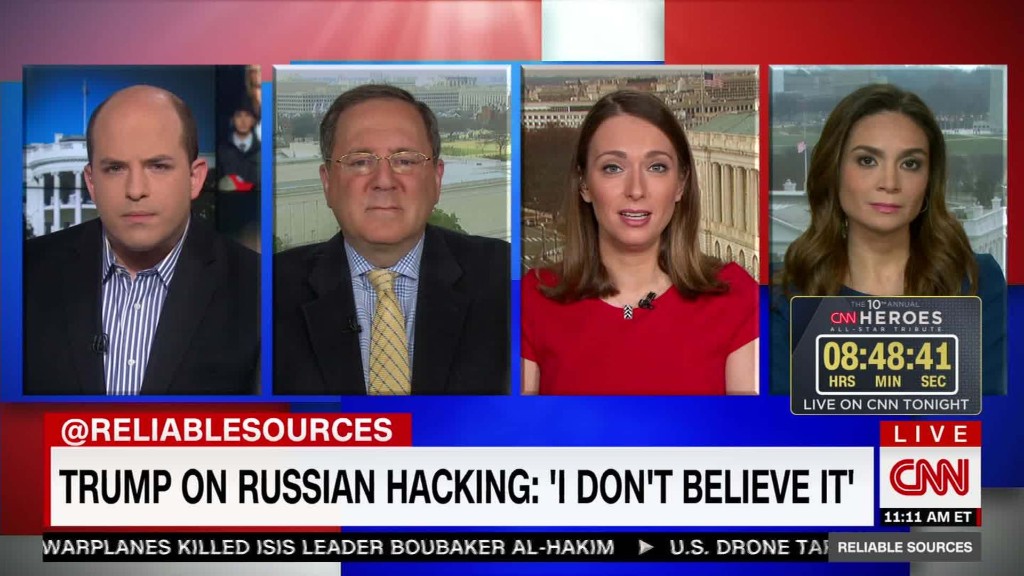 President Vladimir Putin's government has a problem with fake news.
The Russian foreign ministry on Wednesday accused major Western media, including The New York Times, Bloomberg and NBC of spreading false news about the country.
It has started compiling a list of offending articles on its website. As of Wednesday morning, the page included five news stories, one each from Bloomberg, The New York Times, NBC and the Santa Monica Observer, a free local weekly newspaper in California, and the Daily Telegraph in the U.K.
Screengrabs of each story are displayed with a big red "FAKE" and "Contains false information" stamped on it.
The page provides links to the original news stories and a short message stating that "information in this material does not correspond with reality."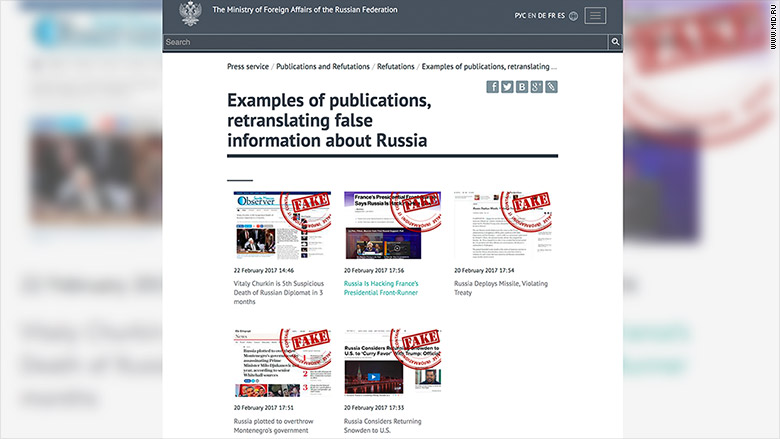 Foreign ministry spokeswoman Maria Zakharova said the project was aimed at countering an "information campaign aimed against Russia" by exposing false statements from leading foreign media outlets and officials.
Speaking to journalists on Wednesday, Zakharova said stories about Moscow's attempts to hack foreign elections and Russian submarines operating in northern Europe were examples of such fake news.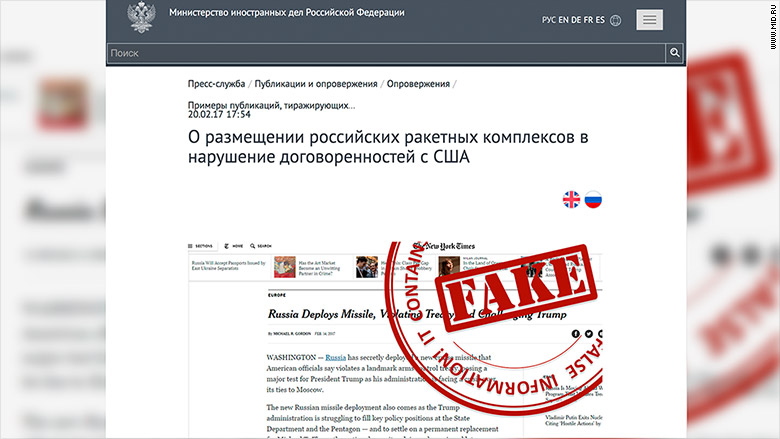 Fake news has become a global issue in recent months amid growing concern that misleading stories shared online may be influencing voters.
Facebook (FB) and Google (GOOGL) have pledged to step up efforts to stop misinformation from spreading on their platforms.
But the term "fake news" has also been used by politicians to describe unflattering, but accurate stories. President Trump has branded critical reporting as fake news, calling major media, including CNN, "failing" and "fake news."
Related: Trump attacks media in lengthy, combative press conference
The stories branded as false by Moscow ranged from The New York Times report on Russia secretly deploying a new cruise missile in violation of an arms control treaty, to a report by The Daily Telegraph on an alleged plot by Russian intelligence officials to overthrow Montenegro's government.
The New York Times and Bloomberg said they stand by their stories.
The Telegraph, NBC and Santa Monica Observer did not respond to CNNMoney's request for comments.
Moscow itself has been accused of state-sponsored trolling and spreading of fake news to influence policy and elections abroad. Russian officials have dismissed the allegations.