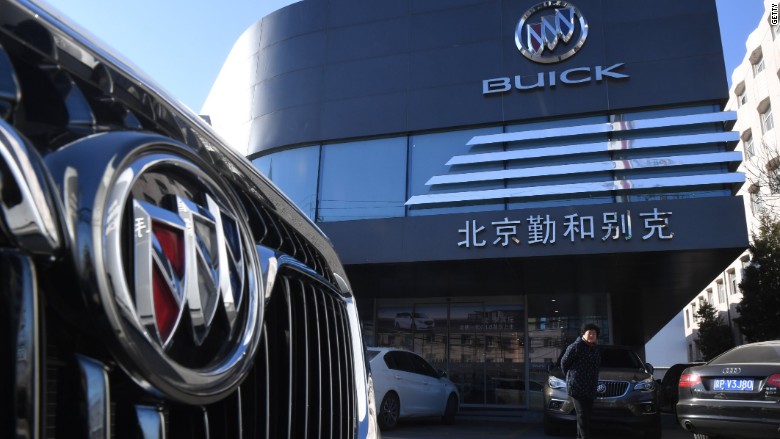 The cool, aspirational car in China is ... a Buick.
Most Americans associate Buick with a bygone era, but the GM-owned brand has a devoted following in the world's most populous nation.
"The average Buick customer's age in China is about 35," said Jean Liu-Barnocki, general director for Buick in China. "So it's definitely not your grandfather's or your father's Buick."
Related: GM sells 10 million cars for first time thanks to China
In the U.S., Buick is trying to convince people it's cool to own one of its cars. In the brand's current TV ads, fashionable young people are surprised to find a Buick that doesn't look like a stodgy old dad wagon.
There's no need to make that case with drivers in China, where Buick, outsells Honda, Audi, BMW and Mercedes-Benz.
Related: Ford says U.S. and China need to work together on trade
In the U.S., Buick sold 202,000 cars last year. In China, it closed out a record-breaking year, delivering more than 1.1 million vehicles -- that's about 80% of the brand's worldwide sales. SUVs accounted for a big part of that success.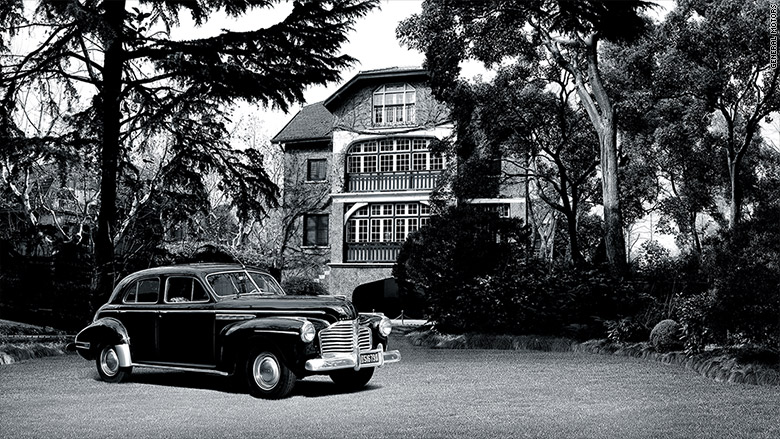 Buick's popularity on the mainland is linked to China's last emperor and other historical leaders.
Sun Yat Sen, often referred to as the founding father of modern China, had one. And the two owned by Emperor Pu Yi reportedly became the first cars ever to enter the Forbidden City in Beijing.
Unlike the emperor, Buick hasn't been branded as a relic of the past.
It was one of the first brands that GM's Chinese joint venture launched back in the late 1990s, says Ka Leong Lo, an auto analyst at Maybank. The automaker used Buick's upscale reputation to target China's growing middle and upper-middle class.
Related: China hits GM joint venture with $29 million fine
Lo attributes Buick's success in China to a couple of factors: "First is heritage, second is they have the right products."
In China, that means SUVs.
Buick has two extremely popular ones in China -- the Excelle and the Envision -- that sell more than 30,000 units a month.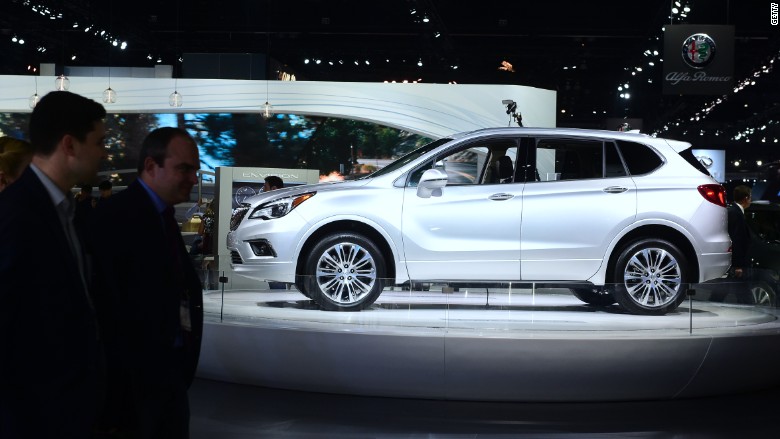 They have been so successful that Buick began building SUVs in China -- not only for customers there but also for overseas markets.
But the company could run into obstacles under President Trump, who has threatened to take a tough line on trade with China.
Around the same time that Trump was on the campaign trail slamming Ford's decision to manufacture cars in Mexico, Buick quietly became the first big automaker to start selling a Chinese-built SUV, the Envision, in the U.S.
Somehow, Trump missed that. Since his election victory, he has threatened GM (GM), Toyota (TM) and other car companies over their plans to make cars in Mexico. But he hasn't so far singled out Buick's China production of the Envision.
Related: Trump's Toyota attack sets off alarm bells in Japan
The brand could yet run into political issues over SUVs made in China sold to American drivers, according to Lo.
Buick, though, is playing down the significance of the work done in China.
"Envision was designed globally, with GM's global resources," Liu-Barnocki said. "The hardcore work in terms of design and engineering, that product development ... much of that was conducted in the U.S."