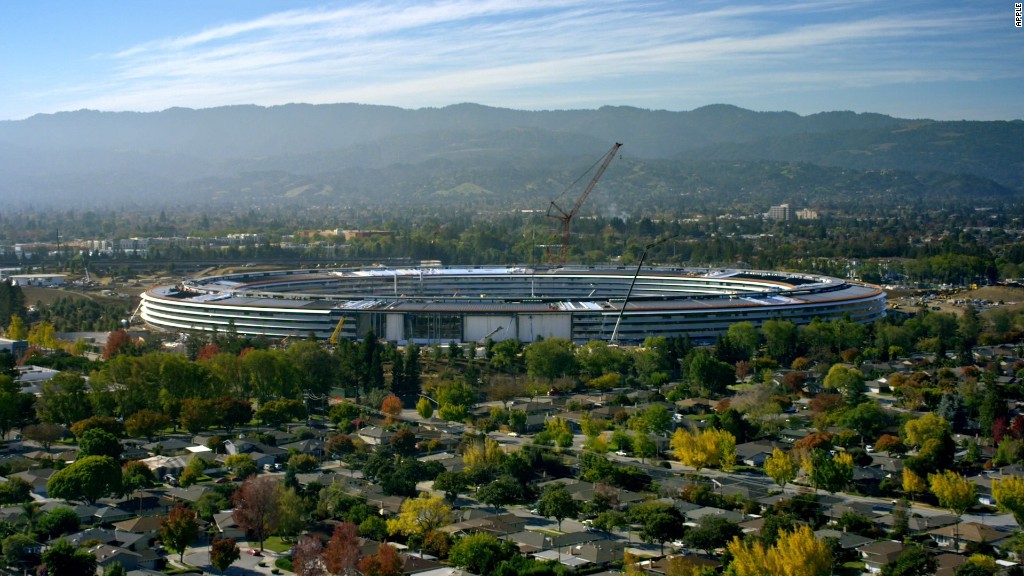 Apple's biggest new product is almost here -- and no, it's not a device with a screen.
Apple (AAPL)'s massive new headquarters will open to employees in April, nearly six years after its late founder and CEO Steve Jobs publicly unveiled plans for the building's "spaceship" design.
The 175-acre campus, which the company announced Wednesday is officially dubbed "Apple Park," will include a 2.8 million square foot main building made from curved glass as well as a large fitness center, thousands of trees and an auditorium called the Steve Jobs Theater.
The campus will also be powered by 100% renewable energy, according to the company. Much of the project is being framed by Apple as a tribute to Jobs, who died in 2011.
Related: Apple under Tim Cook: More socially responsible, less visionary
"Steve's vision for Apple stretched far beyond his time with us. He intended Apple Park to be the home of innovation for generations to come," CEO Tim Cook said in a statement Wednesday.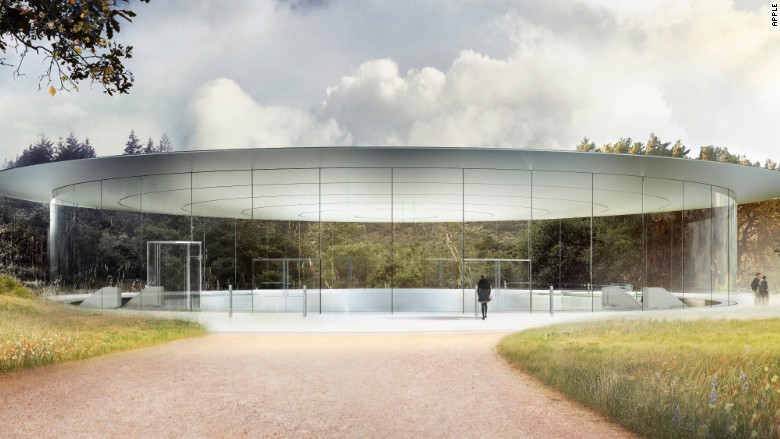 Jobs told his biographer his goal was "to leave a signature campus that expresses the values of the company for generations."
But that ambition didn't come cheap. The cost for the Cupertino campus reportedly jumped from $3 billion to nearly $5 billion -- though that's still pocket change for a business with nearly $250 billion in cash sitting around.
The campus isn't just for employees, however. Apple's executives also have high hopes the campus, equipped with a visitor center and public cafe, will become a new tourist attraction in California.
"I really think it's going to become like a national landmark," Luca Maestri, Apple's CFO, said at a conference earlier this month. Maestri said the campus has already garnered "a lot of interest from tourists."