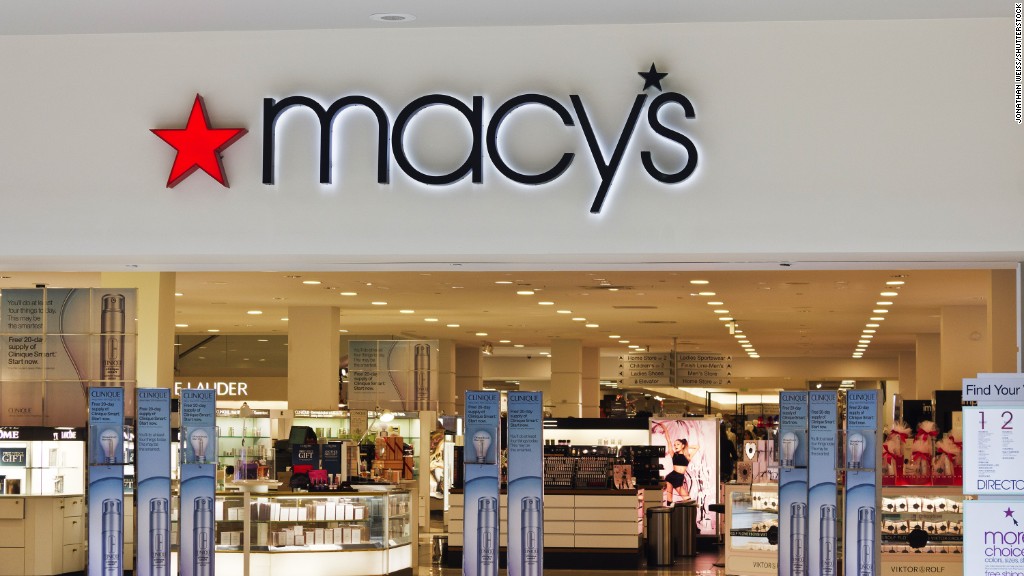 Sex apparently didn't sell for Victoria's Secret on Valentine's Day. The company that owns the lingerie and intimate apparel chain -- and is famous for its models wearing angel wings -- warned that this month's sales are not going to set investors' hearts aflame.
L Brands, which also owns Bath & Body Works and PINK, said late Wednesday that same-store sales at Victoria's Secret may plunge 20% this month compared to a year ago. (Same-store sales measure the performance at stores open at least a year.)
Part of this big decline is due to the fact that Victoria's Secret killed off its swimwear line last May. It also got rid of its famous catalog in an attempt to save costs.
But L Brands said that the lack of swimwear contributed to just 6 percentage points of the overall drop this month. So it's clear that Victoria's Secret has bigger problems than the absence of bikinis in its stores.
Shares of L Brands (LB) plunged 16% on the news Thursday, making it the worst performer in the S&P 500. The stock is now down more than 25% so far this year and more than 40% over the past 12 months.
The company may soon face a tougher challenge from Amazon too.
Related: Move over, Amazon! Here comes Walmart
Amazon has already started selling bras from other retailers on its site, but The Wall Street Journal reported earlier this month that Amazon is looking to launch its own line of affordable intimate apparel for women. That could be terrible news for L Brands.
Many retailers had a tough holiday season -- and Amazon (AMZN) is largely to blame for that. Macy's (M) and Kohl's (KSS) recently reported weak sales too.
Investors will be keeping a close eye on Nordstrom -- who Donald Trump has bashed on Twitter for dropping his daughter Ivanka's line -- as well as JCPenney too.
Nordstrom's results are due out after the market closes Thursday while JCPenney will release its earnings on Friday morning.
But Walmart (WMT) and Home Depot (HD) just reported solid numbers, proving that Amazon isn't the only retail game in town for shoppers -- or investors.