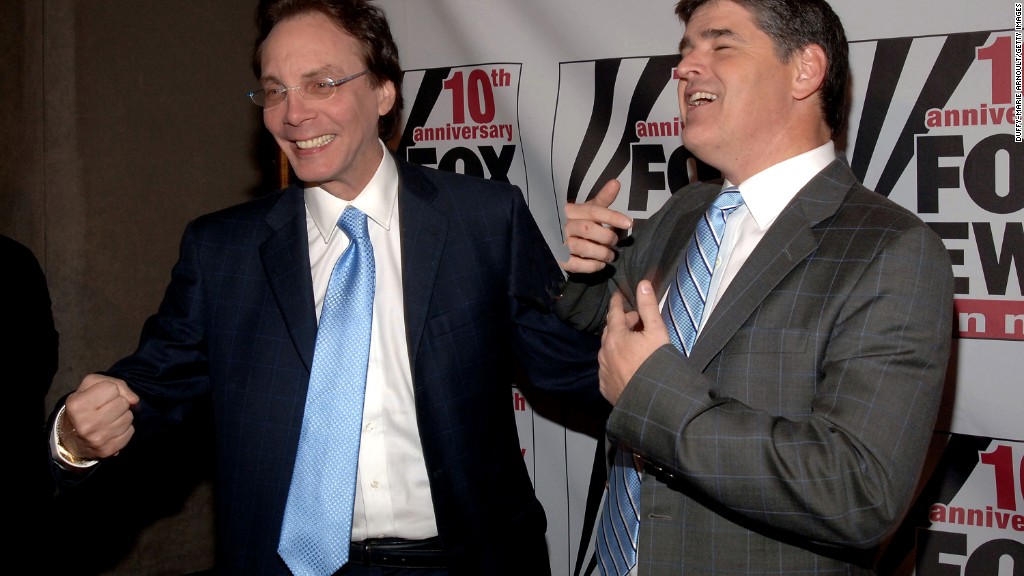 Alan Colmes, Fox News contributor and longtime broadcaster, died Thursday morning. He was 66.
Colmes died after battling a "brief illness" according to a statement on his website.
"He was a great guy, brilliant, hysterical, and moral. He was fiercely loyal, and the only thing he loved more than his work was his life with [wife] Jocelyn," the statement read. "He will be missed."
Colmes joined Fox News in 1996 and was co-host alongside Sean Hannity on the popular "Hannity & Colmes," which found him debating the news of the day from a liberal point of view with the conservative Hannity.
Hannity issued a statement Thursday morning that was broadcasted on Fox's "America's Newsroom" calling Colmes "one of life's most decent, kind and wonderful people you'd ever want to meet."
"When Alan and I started Hannity and Colmes, there wasn't a day that went by where we didn't say we were the two most fortunate men in all of television," Hannity said in the statement. "Despite major political differences, we forged a deep friendship. Alan, in the midst of great sickness and illness, showed the single greatest amount of courage I've ever seen."
Hannity ended the statement by saying that he is "truly heartbroken at the loss of a dear friend" and that "he will be deeply missed."
Others at the network shared their memories of Colmes on social media.
"I am heartbroken at the loss of my sweet brother-in-law Alan Colmes," wrote former Fox News contributor Monica Crowley on Facebook. "Alan was a true gentleman in every sense of the word. He took his beliefs and work seriously and at the same time lived his life full of joy, laughter and commitment... He was a gentle soul and a good man."
Brit Hume, Fox's senior political analyst, tweeted that he was sad to hear of the death of Colmes and that even though they agreed on little that he "liked him immensely."
Colmes, who was born in New York City and graduated from Hostra University, was more than this role at Fox News. He was a longtime radio host with WABC and WNBC, author, and even a stand up comedian.
He is survived by his wife, Jocelyn Elise Crowley.