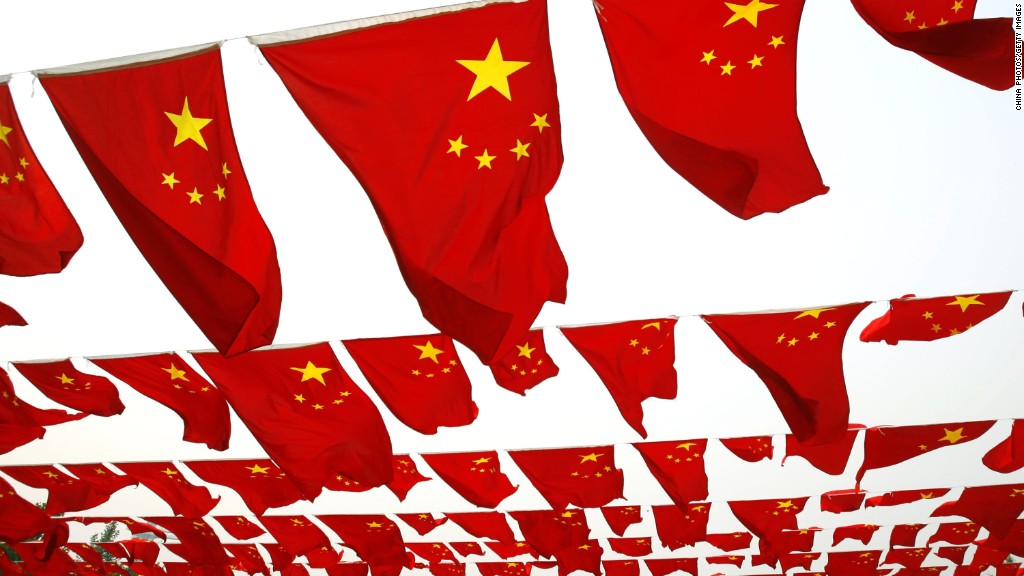 President Trump and his team are giving very mixed messages on China's currency.
Trump revived a regular theme from his campaign on Thursday, describing China as "grand champions" of currency manipulation in an interview with Reuters.
Those comments came on the same day that his Treasury secretary, Steven Mnuchin, said the administration isn't "making any judgments" on China's currency yet.
During his campaign, Trump repeatedly accused China of devaluing the yuan to boost its exports, thereby killing U.S. manufacturing jobs. He pledged that the Treasury Department would officially label China a "currency manipulator" on his first day in the White House.
Related: Why is Trump backing off his China threats?
More than a month into the Trump administration, no such move has been made -- and Mnuchin's comments Thursday on CNBC suggest it won't happen anytime soon.
"We have a process within Treasury where we go through and look at currency manipulation across the board," he said. "We'll go through that process. We'll do that as we have in the past."
That means no official declaration until April at the earliest, which is when the department's next report on foreign currencies is due.
But Trump objected to the suggestion that he's toned down his stance on China.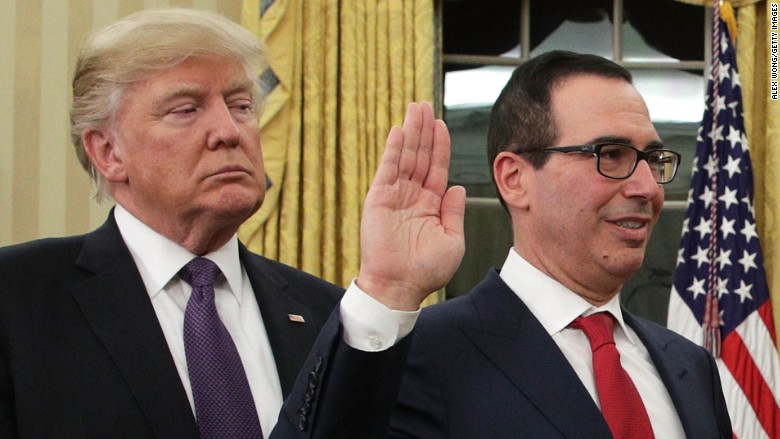 "I think they're grand champions at manipulation of currency," he told Reuters. "So I haven't held back. We'll see what happens."
Related: Trump didn't go after China on Day One
It's yet another example of Trump's statements differing markedly from those of his cabinet members. Also on Thursday, Trump and Homeland Security Secretary John Kelly offered sharply contrasting views on U.S. trade with Mexico.
Mnuchin, a former hedge fund manager and partner at Goldman Sachs (GS), is facing the difficult job of squaring his boss' view of China's currency with reality.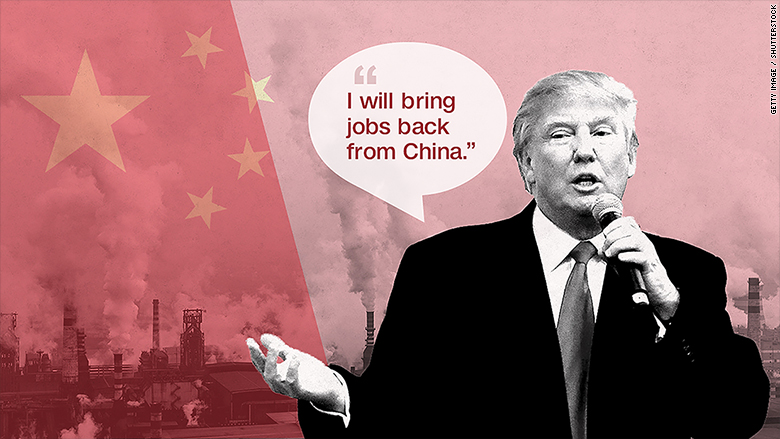 Experts widely agree that hitting China with the currency manipulator label doesn't make sense anymore. Beijing has actually been spending a fortune in recent years to stop the yuan from falling too rapidly, which could spark chaos in global markets.
Since mid-2014, China has spent about $1 trillion propping up the yuan -- also known as the renminbi -- as its economy has slowed and huge sums of money have poured out of the country.
The U.S. hasn't labeled China a currency manipulator since 1994. Although the designation doesn't trigger immediate penalties, some experts fear it could be used as a first step toward imposing the heavy tariffs that Trump threatened China with during his campaign. That approach would probably lead to a trade war.
Related: Chinese president says no one can win a trade war
China said Friday it "has no intention of gaining trade advantages by devaluing its currency on a competitive basis."
"We hope that relevant parties can view the renminbi exchange rate issue in an objective light and do more that contributes to mutual trust and cooperation," said Geng Shuang, a spokesman for the Chinese Ministry of Foreign Affairs.
The International Monetary Fund said in July that it thought the yuan's value was "broadly in line with fundamentals."
The Chinese currency dropped 7% against the dollar in 2016, but it's climbed back more than 1% so far this year.
Many economists expect it to gradually decline against the dollar over the rest of 2017.
-- Tim Schwarz contributed to this article.