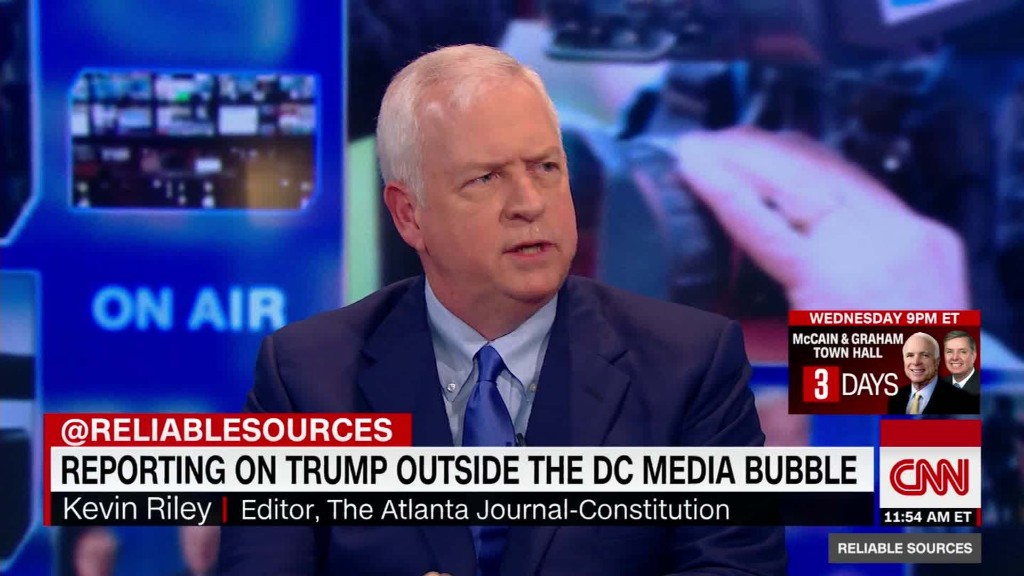 President Donald Trump is holding court with "regional press affiliates" in a private dinner on Monday, the White House said.
The meeting is comparable to the off-the-record lunch Trump will host Tuesday with major network anchors ahead of his first address to Congress.
It was not immediately clear which local affiliates will be represented at Monday's dinner, which will be closed to the press. A White House spokeswoman did not respond to a request for more information.
White House press secretary Sean Spicer said at Monday's press briefing that the dinner will include representatives from 18 regional outlets.
Trump's lunch on Tuesday marks a continuation of a White House custom. Presidents have traditionally met with news anchors prior to delivering their State of the Union address. Trump's speech on Tuesday technically won't be a State of the Union, but it will be his first speech to a joint session of Congress.
Spicer said that the traditional lunch has been expanded beyond the "Big Five" networks to include Univision, Telemundo, CBN, EWTN, One America News, CPSAN and TV One.
Along with the off-the-record meetings, Trump has agreed to an interview this week with perhaps the friendliest outlet to his administration.
Fox & Friends, which Trump has hailed as "the most honest morning show," will air an interview with Trump on Tuesday.