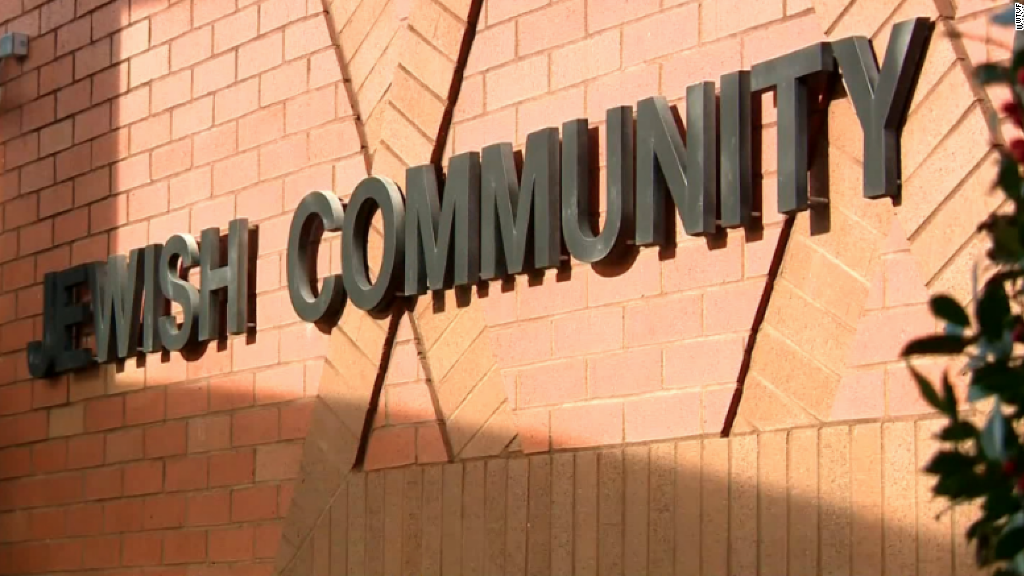 Jewish Community Centers across the country are receiving bomb threats, including one in Palo Alto, California, just a few miles from Facebook headquarters.
Facebook (FB) COO Sheryl Sandberg said the local Jewish Community Center was evacuated on Monday, and the peaceful feeling was "shaken."
"In America, no parent should have to feel their heart surge with worry from a text message suggesting their children may be targeted by violence because of how they worship, or their racial or ethnic identity, or gender or sexuality or what nation they immigrated from," Sandberg wrote in a Facebook post on Tuesday.
Monday's threat to the Palo Alto JCC follows a wave of threats to centers and Jewish schools nationwide.
On Monday, 31 bomb threats were reported at 23 Jewish Community Centers and eight Jewish day schools, according to the JCC Association of North America. Over the past two months, there have been 100 incidents in 33 states and two Canadian provinces, the organization reports.
Related: More bomb threats target Jewish community. Trump finally responds
Two Jewish cemeteries have also been vandalized in recent days. Following the destruction of headstones, Muslim activists rallied to help support the Jewish community.
"For Jews, the threat of violence raises a fear as old as our faith: that the places we feel safe might not be safe forever," Sandberg said. "Anti-Semitism is one of the most lasting hatreds, but we are not alone. People of other faiths and racial and ethnic backgrounds also face threats to their lives and their loved ones."
The FBI previously told CNN the agency is "investigating possible civil rights violations in connections with threats to Jewish Community Centers across the country."