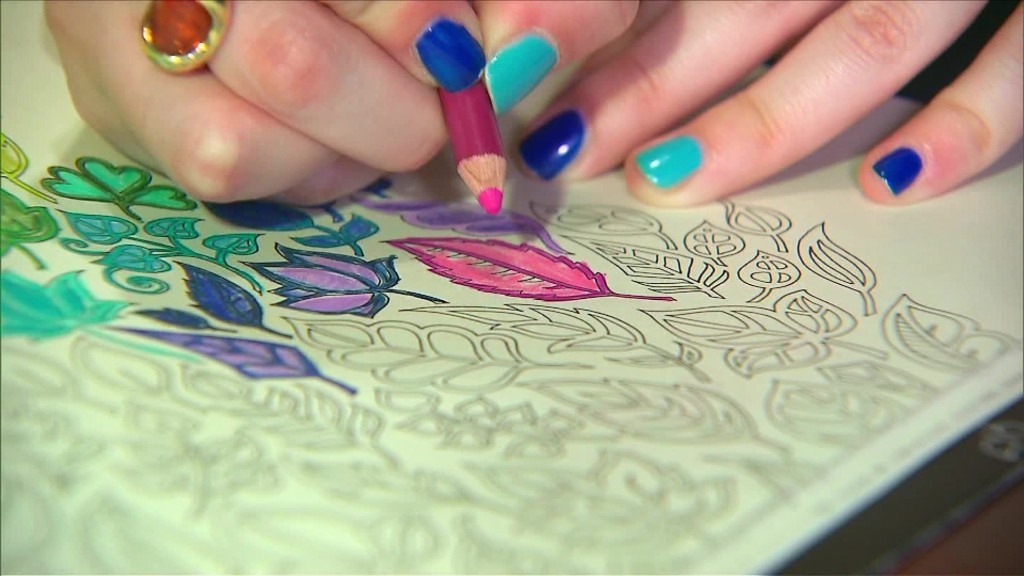 Barnes & Noble needs Adele to put out more albums.
The bookseller reported weak sales and earnings for its holiday quarter Thursday morning, sending its stock down nearly 10% to a 52-week low.
Barnes & Noble cited tough comparisons to last year because of strong sales of Adele's "25" album, released in November 2015.
The company also said lower sales of coloring books and artist supplies also hurt its results. Coloring books for grown-ups were a fad that lifted sales at bookstores last year. The craze has apparently peaked.
And that's a big reason the company's stock is in the red. Or should I say burnt sienna?
Barnes & Noble said the combination of lower traffic at stores, the drop in coloring book sales and the absence of a new Adele album accounted for nearly a third of its decline in sales.
The poor results have investors nervous. It goes without saying that Barnes & Noble is struggling to remain relevant in a retail world increasingly dominated by Amazon (AMZN).
But Barnes & Noble has even bigger problems. The company ousted CEO Ron Boire last September. Boire, who previously was with Sears Canada (SRSC), had been with Barnes & Noble for little more than a year.
Founder Len Riggio is back in charge while the company looks for a permanent replacement.
Barnes & Noble is also struggling online. While other traditional retailers such as Walmart (WMT), Best Buy (BBY) and Target (TGT) have figured out a way to sell more products through digital channels, e-commerce sales at Barnes & Noble were up just 2.2% from last year.
And the company's Nook division is a disaster. Sales of digital content and of the e-reader device itself plunged nearly 26% from a year ago. It's clear the Nook can't hold a candle to Amazon's Kindle.
Shares of Barnes & Noble are now down 20% this year. Things aren't much better at the company's college bookstore unit, which it partly spun off in 2015. Barnes & Noble Education (BNED) is down 12% this year.
So it looks like Barnes & Noble has a lot of problems to fix. Not even a new Adele album might be enough to keep the company's investors from rolling in the deep -- deep losses, that is.