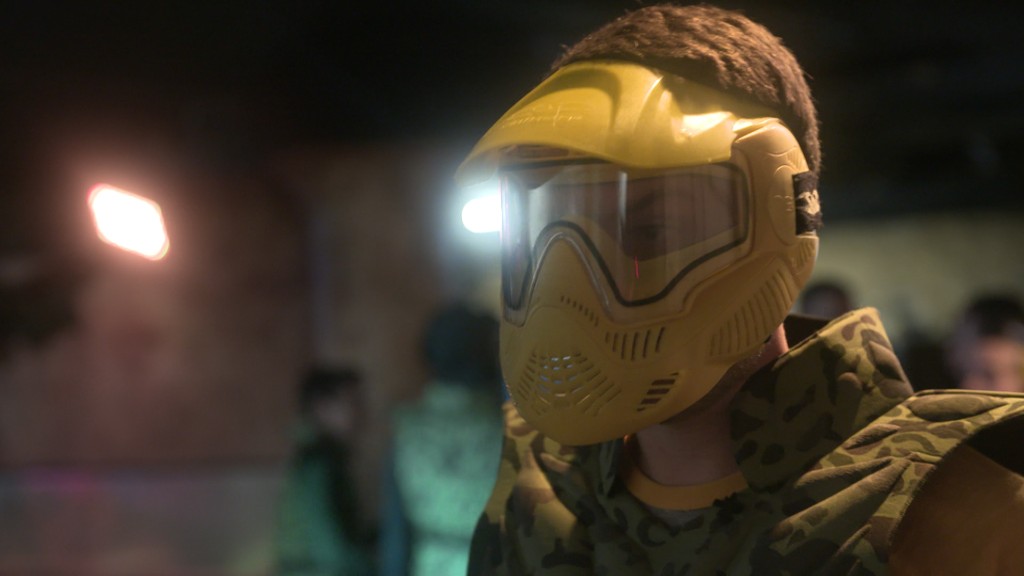 After Snapchat's blockbuster IPO wraps up this week, the company will come away with billions in the bank -- and a whole new set of problems.
Snap, the parent company of Snapchat, will use its new cash pile and stock to better compete against bigger tech companies for acquisitions and talent, with plans to keep hiring at a "rapid pace," according to its IPO paperwork.
Like its larger rivals, however, Snap may find the money comes at a price. Its corporate culture, public image and core products could each be impacted by its Wall Street performance, according to people who have worked with similar tech companies going public.
"It's likely [Snap] will feel more pressure to prove themselves as a big, grownup company, and not a quirky startup," says Claire Diaz-Ortiz, an early Twitter (TWTR) employee who left the company a year after its IPO. "The risk in this, of course, is losing what makes people love you."
Snap has mostly lived in its own world. Its main U.S. office is by the beach in Los Angeles, far from the main tech scene in San Francisco. Snap's CEO rarely does interviews and its team shies away from holding the usual product demo events. Instead, the company drops new products from the sky.
Now, Snap's top executives will be expected to do routine conference calls with analysts to talk strategy and walk through their quarterly financial performance.
When the numbers fall short, "it will be he harder to remain in that happy little bubble," says Lise Buyer, an IPO expert with Class V Group, who helped take Google (GOOGL) public.
Related: Snapchat's $4 billion man
Facebook (FB) and Twitter (TWTR), two of Snap's closest competitors, each struggled early on as public companies. Investors worried that Facebook couldn't make money on mobile users and Twitter couldn't grow its users enough to be truly mainstream.
Facebook eventually proved Wall Street wrong, but Twitter is still trying to prove it has room to grow. Worse still, the damning narrative on Wall Street has arguably shaped the general public's perception of Twitter as an influential, but niche service.
The same could happen to Snap. Investors are expected to watch closely to see if Snapchat's user numbers stagnate and whether it can make substantially more money from each of its users.
"If those two particular measures don't meet expectations, it will be a little more challenging for them to tell their own story," Buyer says.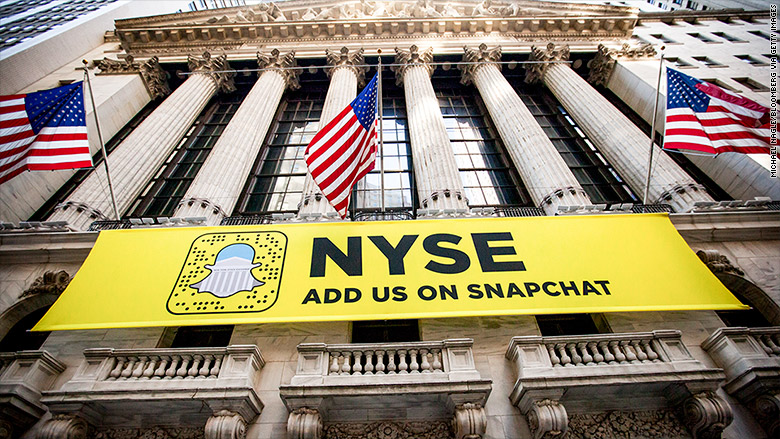 Snap only began trying to make money two years ago. Since then, it has introduced unusual products like sponsored geofilters and photo lenses as well as smart sunglasses sold through smiling yellow vending machines. It even put out its own line of backpacks and playing cards.
But as a public company, Snap may feel the need to go the traditional route: bombarding users with ads.
"They are going to be under pressure to show they can generate revenue, and the easiest way to do that sometimes is to offer more standardized ad formats," says Debra Aho Williamson, an analyst with eMarketer.
Related: Snapchat's IPO has a Twitter problem
If failure on Wall Street doesn't limit Snap's creativity, success might.
The early, entrepreneurial employees who help build a company are more likely to bristle at working for a larger, publicly traded business.
"The biggest difference they will see is the type of talent they will attract going forward. Public companies tend to attract more conservative employees," says Pat Flynn, a former recruiting director at Twitter and now a partner at The Errigo Group.
Diaz-Ortiz, the early Twitter employee, remembers the company "buttoning up across the board" around the time of its IPO. "No longer were we a handful of employees eating Whole Foods takeout around the clock and sending tweets into the ether," she says.
"A culture shift is most likely to impact early employees, who ... often have more financial incentive to leave anyway," Diaz-Ortiz adds. "Putting on your IPO pants doesn't come without its personnel changes."