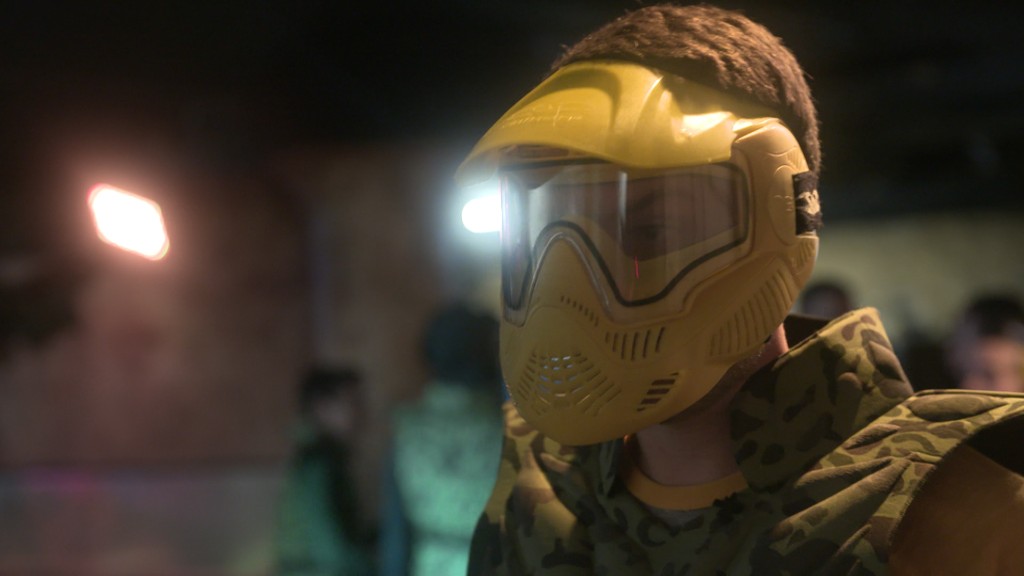 Snapchat, an app once written off as a sexting tool, is now worth more than $30 billion -- and the people who recognized its value early enough are in for a big payday.
Snap (SNAP), the parent company of Snapchat, saw its stock open at $24 a share in its public market debut Thursday, valuing it at about $33 billion.
At that price, Snap will spawn a new group of paper billionaires and millionaires.
Evan Spiegel
Evan Spiegel, Snap's secretive 26-year-old CEO and cofounder, is credited with being the company's guiding force and product visionary. So it's only fitting he will come away with the biggest haul from the IPO.
Spiegel's 210 million shares are now worth $5.06 billion based on the opening price. Spiegel planned to sell 16 million shares as part of the IPO, netting another $272 million.
Related: Snapchat's $4 billion man
And, if that's not enough, he's entitled to receive another 36.8 million shares over the next three years as a "CEO Award" for taking the company public, according to Snap's IPO filing.
Add it all together and Spiegel's sitting on a roughly $6 billion Snapchat fortune.
Bobby Murphy
Bobby Murphy, Snap's 27-year-old cofounder and chief technology officer, stood alongside Spiegel to ring the opening bell at the New York Stock Exchange.
The two founders met at Stanford University and launched Snapchat in 2011. They collectively have voting control over Snap, leaving Wall Street investors with no say in how the company is run.
Like Spiegel, Murphy's current shares in the company are now worth about $5 billion. He also planned to sell 16 million shares in the IPO. Unlike Spiegel, he's not entitled to a generous CEO Award.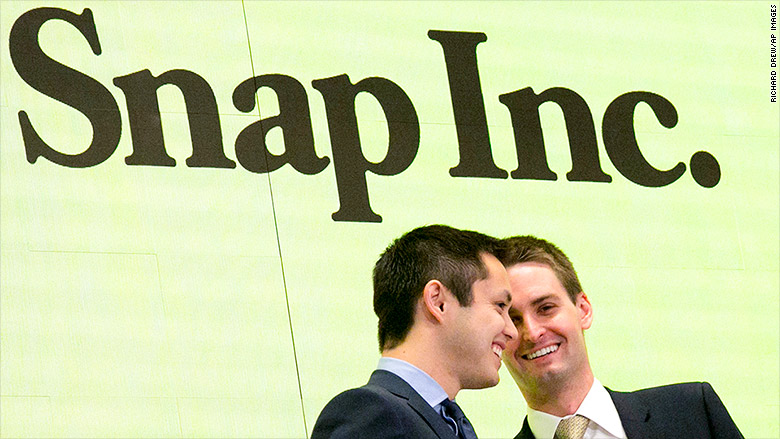 Mitch Lasky
Mitch Lasky, a partner at venture capital firm Benchmark, was one of the first to invest in Snapchat.
For that early bet, Lasky and his firm are sitting on Snap shares worth $2.9 billion. The firm also sold more than 10 million shares in the IPO, netting about $182 million.
Lightspeed Venture Partners
Lightspeed was the first to back Snapchat and now owns a stake in the company worth nearly $2 billion.
"It is not that common that you get to be the first investor in a company that debuts on the New York Stock Exchange at the value Snapchat did," Jeremy Liew, a partner at Lightspeed, told CNNTech on Thursday. "Everyone is super happy. It's a happy day at Lightspeed."
Related: How going public may change Snapchat
Michael Lynton
Michael Lynton recently stepped down from his role as CEO of Sony Entertainment to become the chairman of Snap. His stake in Snap is currently valued at $71 million.
Imran Khan
Imran Khan gave up his job as a banker at Credit Suisse to become Snapchat's chief strategy officer. And that decision just paid off big: His stake in Snap is worth $68 million based on the opening price.
Timothy Sehn
Timothy Sehn may not be as well known as some of the others on the list, but Snap's engineering chief is one of the biggest winners from the IPO. His shares in the company are worth $162 million.