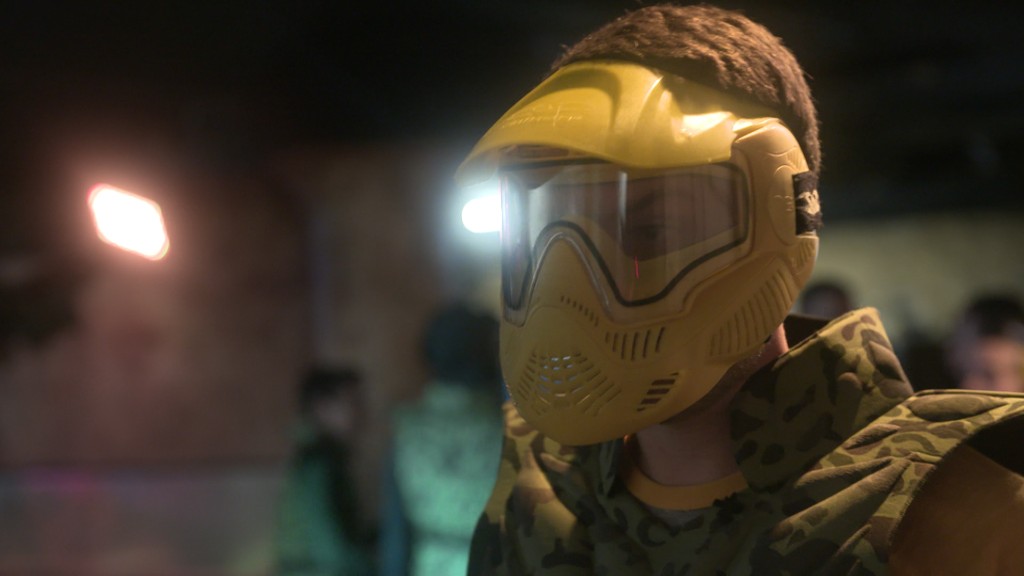 Earlier this week, Simon Chiu watched Snapchat's team put on an IPO presentation for investors in San Francisco. He was surrounded by investment bankers from firms like Morgan Stanley and Goldman Sachs.
"It was a little bit of fish out of water for me," Chiu told CNNTech. "I'm an educator. It's not what I do."
Chiu is the president of Saint Francis High School in Mountain View, California. The Catholic school just happens to be one of the first investors in Snapchat (SNAP).
Five years ago, Saint Francis invested $15,000 in Snapchat. After the company's blockbuster public offering Thursday, that stake is likely worth millions.
The unusual deal came about thanks to a few students who were obsessed with the app -- and one curious parent who happened to be a venture capitalist.
Barry Eggers, founder of Lightspeed Venture Partners, came home from work one day to find his daughter Natalie and her friends staring at their phones and laughing.
"My daughter looked up at me and said: 'Dad, have you seen this app? It's called Snapchat.'" Eggers wrote in a Medium post on Thursday. His son then walked into the room and said, "Yeah, we use it a lot too."
Eggers was taken aback and decided to reach out to Jeremy Liew, a partner at Lightspeed.
"[Barry's daughter] said there's three apps that everyone has on their phone: Instagram, Angry Birds and Snapchat," Liew told CNNTech. "We were familiar with Instagram and Angry Birds."
Related: How going public may change Snapchat
Liew did some "sleuthing" and connected with Snapchat CEO Evan Spiegel on, of all platforms, Facebook (FB) Spiegel got back to him "five minutes later" and the two set up a meeting.
Liew and his firm decided to invest in Snapchat, but Eggers also invited his daughter's school to invest. The students' parents had previously launched a Saint Francis investment fund to back startups, with Eggers serving on its board.
In April 2012, Lightspeed invested $485,000 in Snapchat and Saint Francis put in $15,000, making them the first investors. Snapchat was then valued at just $4.25 million, according to Liew.
"We didn't have real high expectations," Kevin Makley, the school's former president, told CNNTech. "We collectively decided that this was going to be a ... small investment. So we'll take a shot at it."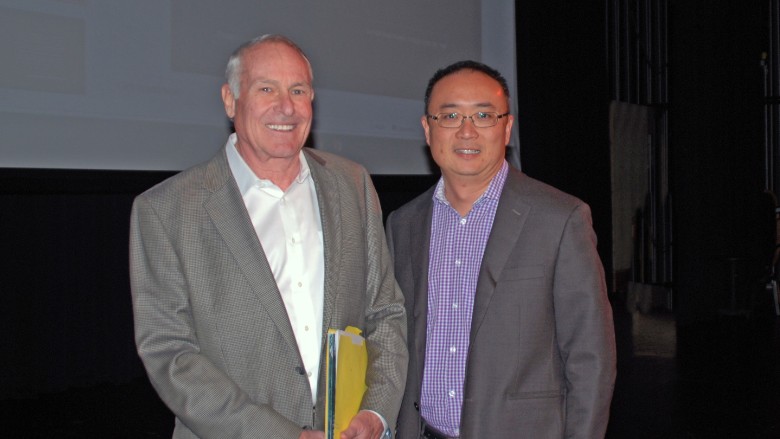 On Thursday, Snapchat's parent company began trading on the New York Stock Exchange with a market value of $33 billion, or more than 7,750 times the valuation it had when the high school invested.
Lightspeed, which invested a total of $8.1 million in the company over the years, now owns a stake worth nearly $2 billion based on Snap's opening stock price, according to an IPO filing.
Saint Francis has not disclosed the value of its Snapchat holdings, but Makley said it is far and away the school's most successful investment -- beating out a $2.1 million return on an earlier bet in a company called Advanced Fiber.
"This one," he says of the Snapchat investment "is huge."
Related: Meet Snapchat's billionaires and millionaires
On Thursday afternoon, the school's administrators began meeting with faculty and staff to explain the investment's back story and what may be done with the money.
"It's probably hard for the average 16-year-old kid to understand how this all came about," says Chiu. "I think for our students, it's going to be just some excitement about something they use every day."
In a letter to the school's community, Chiu said the Snapchat payday will help it to "make Catholic education more affordable" and recruit more faculty.
"This incredible boon will not, by itself, completely fund the goals of the strategic plan," he wrote, "but it will help lay the necessary foundation and give us a remarkable head start."
At the end of the IPO investor presentation this week, Chiu says he walked up to Snap CEO Evan Spiegel and "thanked him for the opportunity."