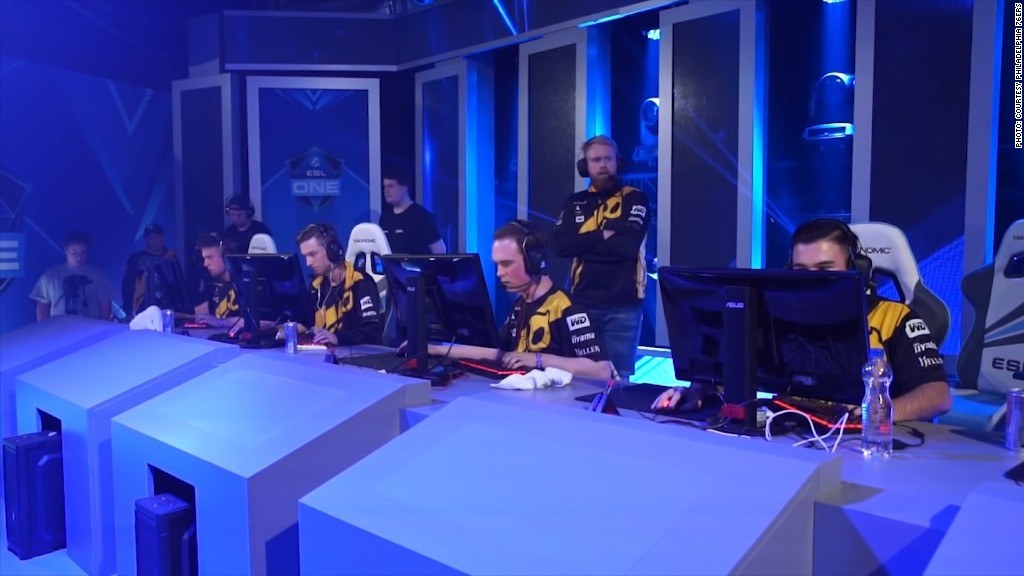 This Saturday the highly anticipated Intel Extreme Masters tournaments will be held in Katowice, Poland.
And now eSports fans have a new way to watch the action -- on Twitter.
It's the first of 15 eSports events that Twitter will air as part of its just-announced partnership with ESL, the world's largest eSports company, and DreamHack, which is touted as the world's largest computer festival.
Related: eSports business is booming
Twitter will live stream more than 1,500 hours of programming from ESL One, Intel Extreme Masters and DreamHack tournaments.
The deal is the latest in a series of partnerships between social media companies and sports leagues.
Last season, Twitter (TWTR) teamed up with the NFL to live stream Thursday Night Football games, and it also has deals with MLS and NBA to stream original content. Facebook also is in on the action -- it has a deal with Univision to air Mexican soccer matches in English.
The live streams let fans to watch events and engage with them in the same space.
Related: Welcome to the World of eSports
"Esports is growing at a rapid pace and we see this collaboration as a way to tap into the engaged audience of gamers that are already using Twitter as a primary source of content," said Anthony Noto, COO at Twitter. "
ESL will also produce a weekly 30-minute show of highlights and behind-the-scenes content to air on Twitter. The move will allow ESL to expand its base beyond platforms like Twitch -- Amazon's social video platform with 9.7 million daily users.
"This partnership with Twitter expands ESL's reach for all of our major tournaments for fans around the globe," Schiefer said.
The first DreamHack event to be live streamed will take place in April in Austin.