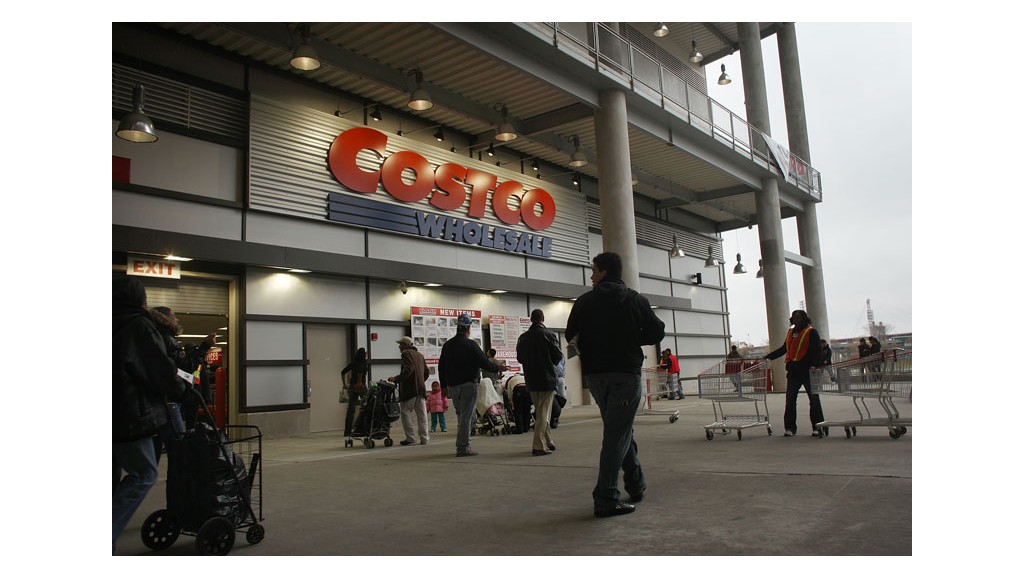 Buying 60 rolls of toilet paper at Costco is about to get more expensive.
The warehouse retailer is raising its annual membership fees for the first time since 2011.
Costco is boosting the price of its standard Gold Star membership by $5 to $60 a year. The Executive membership, which offers additional discounts and an annual reward on purchases, will go up $10 to $120 a year.
The increases take effect June 1 and will affect about 35 million members. Costco typically raises fees every few years.
The company made the announcement on Thursday as it released its latest earnings, which disappointed Wall Street. Sales and profits were lower than expected. Shares of Costco (COST) fell 4% in early trading Friday.
Costco is facing tough competition from Sam's Club, the warehouse company owned by Walmart (WMT), and Target (TGT). Both have lowered prices to woo more customers.
Chief financial officer Richard Galanti told analysts the challenges posed by the two big-box giants is "formidable."
Related: Costco is still one of America's favorite retailers
Lower food commodity prices have also triggered something of a grocery store price war. That's hurt Costco as well as supermarkets Kroger (KR) and Whole Foods (WFM).
Costco executives mentioned "deflation" 26 times during their conference call with analysts. They said it has hit not just food but electronics -- another key category for the company. TV prices in particular have been falling sharply.
Profits from the company's gasoline sales were lower as well.
Costco is also in the middle of a transition with its new credit card partners. Last year, Costco replaced American Express (AXP) as the issuer of its co-branded membership cards in favor of Citigroup (C) and Visa (V).
The company said the credit card shift has boosted its profit margins. But it wasn't enough to offset lower prices for many of its products.