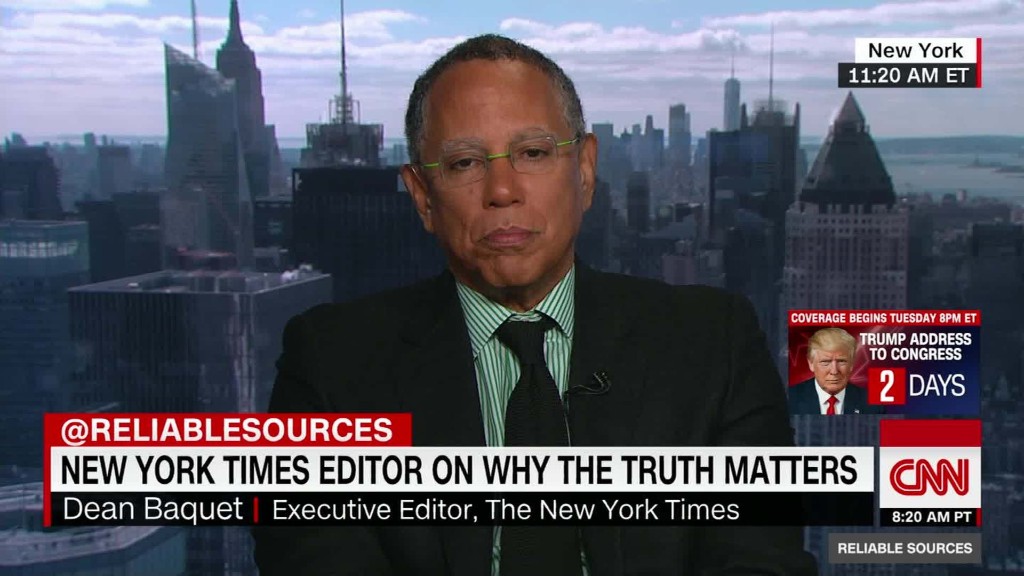 The New York Times' publisher took a 13% pay cut last year as the Gray Lady continued to endure longstanding revenue declines.
Arthur Sulzberger Jr. earned $5.1 million in 2016 compared to $5.9 million in 2015 and $6.8 million in 2014, according to SEC filings.
Mark Thompson, the Times' chief executive, earned $4.9 million in 2016 compared to $8.7 million the year before -- though that decline was the result of a retention award that boosted his annual compensation for one year. Thompson earned $4.5 million in 2014.
Sulzberger's pay cut, reported earlier by The Wrap, comes as the Times struggles to cope with declines in print advertising revenue. In the fourth quarter of 2016, print ad revenue dropped 20%.
Gains in digital advertising revenue have not been able to fully offset these declines. Overall, fourth-quarter revenue declined 1.1%, to $439.7 million.
Nevertheless, the Times continues to tout digital growth. Fueled by Donald Trump's election victory, the fourth quarter of 2016 marked the biggest rise in digital subscriptions since the Times began charging for subscriptions.
Correction: An earlier version of this story stated that Thompson had taken a 43% pay cut. While Thompson's total compensation did decline by 43% from 2015 to 2016, that was the result of a retention award he received in 2015.