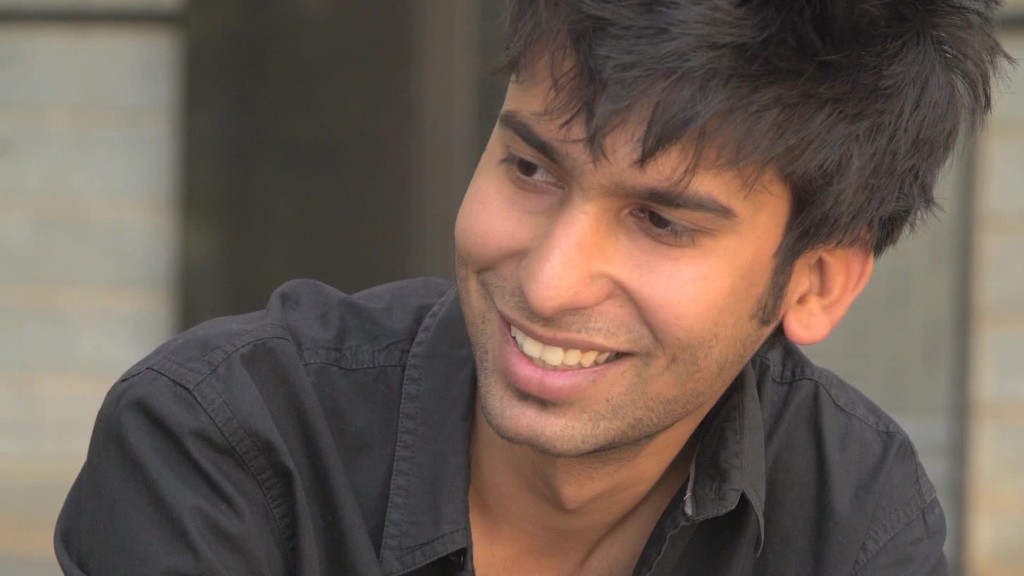 President Trump is beginning to restrict visas for highly skilled workers. India is getting worried.
Ravi Shankar Prasad, the Indian government's top information technology official, told reporters Tuesday that the country's concerns have been conveyed to the U.S. government "at a very senior level."
"The whole [technology] movement in the world has been based upon sharing, upon commonality, upon reciprocity," he said.
The U.S. on Friday suspended expedited processing of H-1B visas, a move that could hit India particularly hard.
Indian firms like Tata Consultancy Services, Infosys (INFY) and Wipro (WIT) use the H-1B program to send thousands of engineers to the U.S.
Around 70% of the 85,000 visas issued annually go to Indian workers.
Related: Indian tech graduates fear America may shut them out
Trump has slammed what he sees as the abuse of visas by companies hiring foreign workers at lower salaries -- displacing Americans in the process.
His administration has pledged to make changes to the H-1B and several other visa programs, including by executive order. Several lawmakers, both Republican and Democrat, have also introduced legislation seeking curbs on H-1Bs.
India has been watching developments with trepidation. The curbs on fast track processing of H-1B visas will likely hit outsourcing firms that often move workers overseas on short notice.
Related: Trump is making India's tech industry nervous. Here's why
D.D. Mishra, a research director at technology consultancy Gartner, says U.S. companies often need outsourcing firms to deploy workers quickly to solve unexpected problems.
"The agility and the speed which they were expecting Indian IT services to generate will get impacted," he said.
The U.S. immigration department said the temporary ban on expedited H-1B visas is aimed at clearing a backlog of pending applications and reducing the overall processing time. A standard H-1B application can take more than six months to be reviewed.
Related: What Trump's latest H-1B move means for workers and business
Indian tech leaders say there aren't enough skilled American workers to fill the gap if foreign engineers are shut out. As the new curbs were announced, a delegation from Indian industry body NASSCOM was wrapping up a week of lobbying in Washington, D.C.
"Additional restrictions on the H-1B... hurt thousands of U.S. businesses by hindering access to much needed talent," NASSCOM said in a statement Tuesday.
NASSCOM president R. Chandrashekhar added that Indian tech firms also create jobs "by the thousands" for American workers.
"It is clear that our sector has more work to do in educating U.S. policymakers on the mutual benefits of strong India-U.S. trade in IT services," he said.