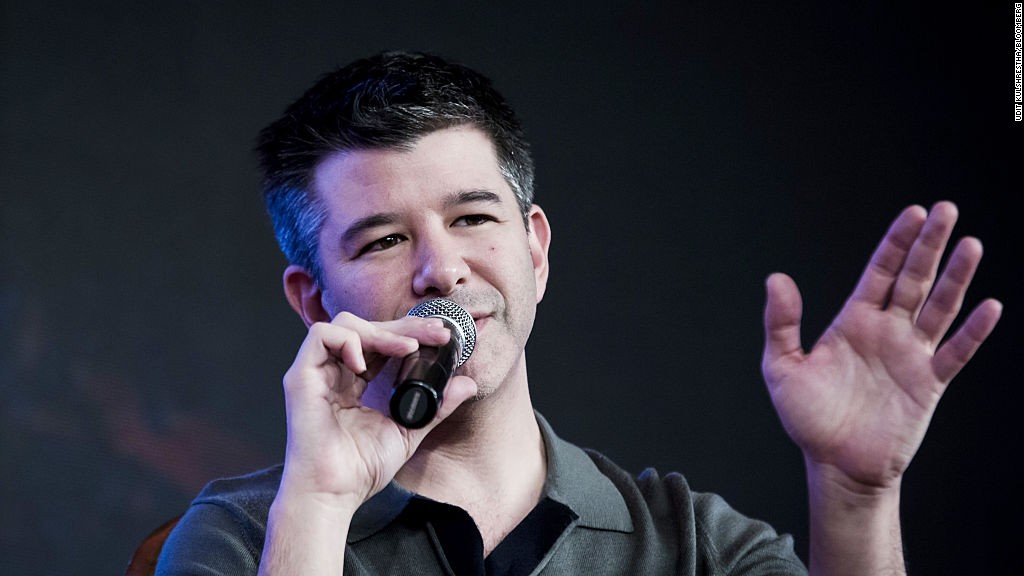 Uber is officially searching for its own Sheryl Sandberg.
Uber CEO Travis Kalanick told employees Tuesday he is looking for a second in command to help him steer the company after a rocky start to the year.
"This morning I told the Uber team that we're actively looking for a Chief Operating Officer: a peer who can partner with me to write the next chapter in our journey," Kalanick said in a statement Tuesday.
Kalanick cofounded Uber in 2009 and turned it into the world's most valuable startup by bulldozing over competitors and regulations. Now he may need some adult supervision -- just as Facebook CEO Mark Zuckerberg did when hiring Sandberg as COO in 2008.
The announcement comes at a time when Uber and Kalanick are on thin ice with customers, employees and drivers over a series of controversies.
Related: Uber pleads with users deleting the app: 'We're hurting'
Uber is currently conducting an "urgent" investigation in response to a former employee who made public allegations of sexism and harassment at the company.
That came on the heels of a viral boycott of Uber in January. Social media users urged customers to #DeleteUber after the company was perceived as breaking up a strike of taxi drivers who were protesting President Trump's travel ban.
Uber customers also took issue with Kalanick's decision to serve on Trump's business advisory council. The CEO later dropped out of the council.
If all that wasn't enough, Kalanick was caught on camera arguing with an Uber driver.
"I must fundamentally change as a leader and grow up," Kalanick said in a statement after the video surfaced last week.