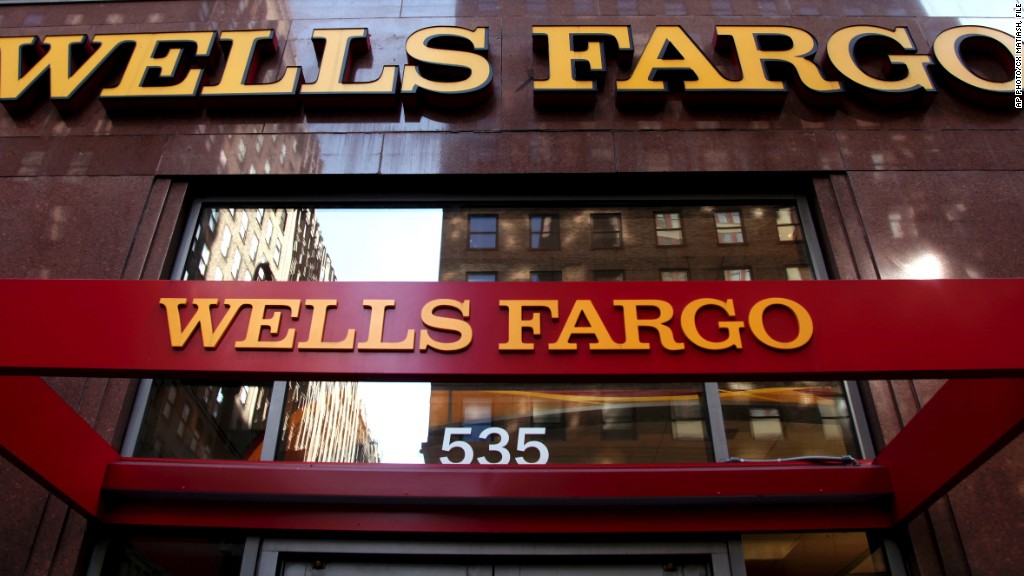 Wells Fargo is still trying to clean up its fake account mess.
The scandal-ridden bank reshuffled its consumer-banking empire this week, demoting one powerful regional boss and reassigning another.
Wells Fargo (WFC) also confirmed that three regional managers are gone as the bank tries to repair trust with customers and its employees due to outrage over mistreatment of workers and the creation of as many as 2 million fake accounts.
In recent weeks, Wells Fargo has also stripped CEO Tim Sloan and seven of his top lieutenants of their 2016 bonuses, fired four other execs and replaced the notorious sales goals that fueled the fraudulent behavior.
All of this comes as Wells Fargo braces for the findings of an independent board investigation into the fake account scandal. Results are expected to be released prior to what could be a contentious annual meeting with shareholders on April 25.
"We have taken many steps to rebuild trust with customers and team members, but we have more work to do in our journey," Mary Mack, head of the Wells Fargo community banking division at the heart of the scandal, wrote in a memo to employees this week.
As part of the latest shake-up, Wells Fargo announced the demotion of former Southwest regional boss John Sotoodeh and reassignment of small-business banking head Lisa Stevens.
Mack's memo cited the importance of "putting people in place who come to work every day thinking about how to best serve customers" and help employees. She said the reorganization is aimed at making Wells Fargo "more streamlined, efficient, and consistent across our branches."
Related: Wells Fargo strips CEO, top execs of bonuses
Wells Fargo said Sotoodeh will no longer lead the Southwest region, which included large markets like Texas and Arizona. The 27-year veteran of Wells Fargo will go from executive vice president overseeing approximately 15,000 employees to a regional president who manages less than half that total.
Stevens, another high-profile executive, is losing control of Wells Fargo's small-business banking division. That group will now be led by a single executive, while Stevens will still head Wells Fargo's western region.
"It's been a long 35 days. It's absolutely been difficult," Stevens said at the espnW Women + Sports Summit in October, following the Wells Fargo fake-account settlement.
Related: Big banks rack up $6.4B in ATM, overdraft fees
Wells Fargo also said it has parted ways with three managers who led important regions. That includes Misha Patel Terrazas, a manager in Arizona, who The Wall Street Journal says designed questionable sales tactics.
The other two managers who are out are Marla Vasquez Razzaghipour and her husband Reza Razzaghipour of Southern California.
Wells Fargo confirmed the three "are no longer with the company," but declined to comment on the circumstances of their departure.
However, the bank's statement suggested the decision was linked to the scandal. "We are focused on ensuring we have the right people and leaders in place to rebuild trust and build a better bank," a Wells Fargo spokeswoman said.
Former Wells Fargo employees have described a toxic culture at the bank, which fired 5,300 workers over five years for improper sales tactics.
Some employees told CNNMoney they were ousted after calling Wells Fargo's ethics hotline to flag illegal behavior. Wells Fargo has admitted to finding evidence that some of these retaliation claims by whistleblowers may have merit.