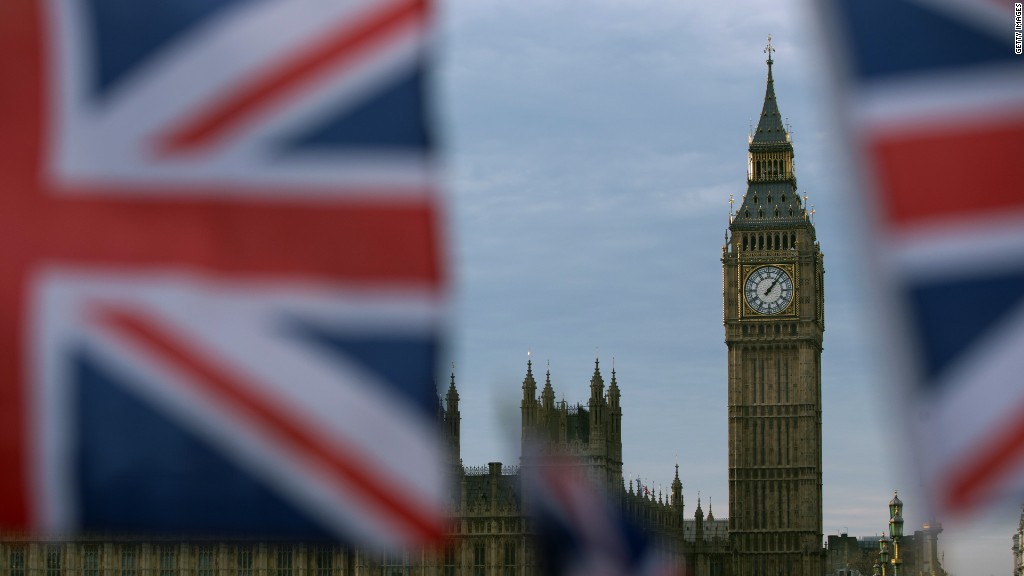 American insurance giant AIG is feeling the Brexit jitters.
The firm is preparing to establish a subsidiary in Luxembourg to ensure that it can continue doing business in Europe after the U.K. leaves the EU.
The new office is expected to be up and running by early 2019.
AIG (AIG) is one of many financial firms to have benefited from free trade in the EU. From its office in the U.K., it was able to operate across the EU's unified trading market.
Brexit, however, is likely to put a stop to frictionless trade between Britain and its biggest export market. AIG said it must prepare for the worst.
"This is a decisive move that ensures AIG is positioned for whatever form the U.K.'s exit from the EU ultimately takes," said AIG Europe's CEO Anthony Baldwin. "We are ensuring that our clients and partners experience no disruption from the U.K.'s EU exit."
AIG also announced Thursday that CEO Peter Hancock, who's been leading the firm since late 2014, would resign after his turnaround plan faltered.
Nearly 9% of the insurer's revenue comes from the U.K. and Europe.
AIG is the second high-profile firm to publicly announce plans to open an EU-based office due to Brexit uncertainty. Insurance heavyweight Lloyd's of London announced similar plans in December.
Related: Lloyd's of London bans boozy lunches
HSBC (HSBC) and UBS (UBS) executives have also warned they could move 1,000 employees each to Europe to continue serving the EU market.
British Prime Minister Theresa May is expected to formally trigger Brexit talks with the EU in the next few weeks. Negotiations are expected to take two years and then the U.K. will be cut loose.