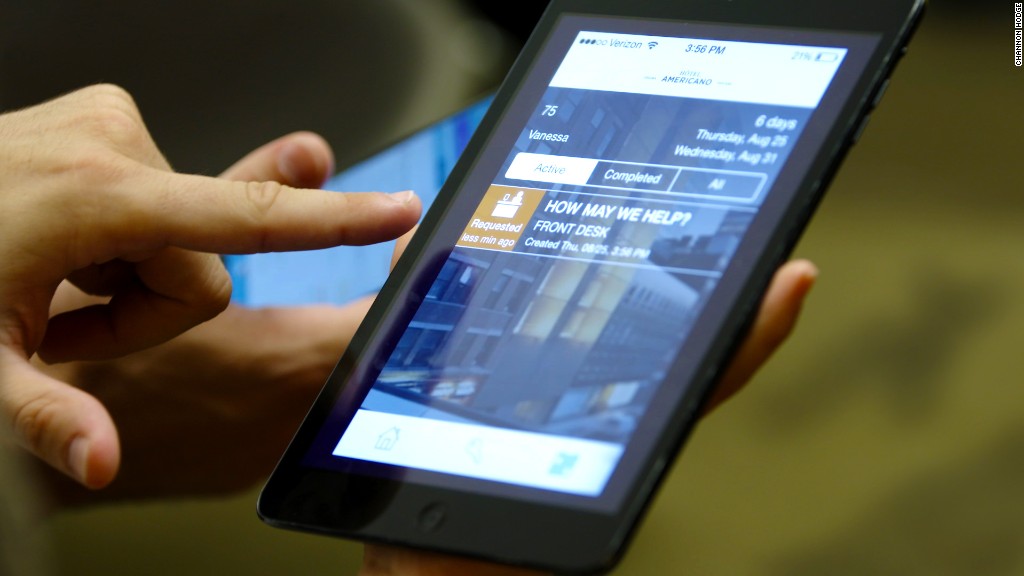 Airbnb is eyed as potentially one of the next big startups to go public -- but the company is still raising significant sums as a private entity.
The short-term rental startup raised more than $1 billion in its latest round of financing, according to a Securities and Exchange Commission filing on Thursday.
The filing doesn't disclose the investors or what Airbnb plans to do with the money. The company did not respond to a request for comment.
But according to a source with knowledge of the company's financials, Airbnb swung to profitability in the second half of 2016 and expects it will continue to be profitable in 2017. This round of funding valued Airbnb at $31 billion, and the company is not planning an initial public offering anytime soon, the source added.
Related: Airbnb offers free housing to people barred from flights to U.S.
Since it was founded in 2008, Airbnb has grown to offer more than 3 million short-term rentals across 65,000 cities and 191 countries. Major U.S. cities such as Los Angeles and New York have struggled with the influx of short-term rentals made possible by the app, with some passing or considering regulations for services like Airbnb.
Related: Snapchat stock soars in Wall Street debut
On Wednesday, fellow San Francisco-based startup Instacart announced it raised $400 million in a recent round of funding. The on-demand grocery delivery service is now valued at $3.4 billion.
Snap (SNAP), the parent company of popular disappearing photo app Snapchat, went public last week. While the stock surged in its debut, analysts are concerned about slowing user growth and valuation.