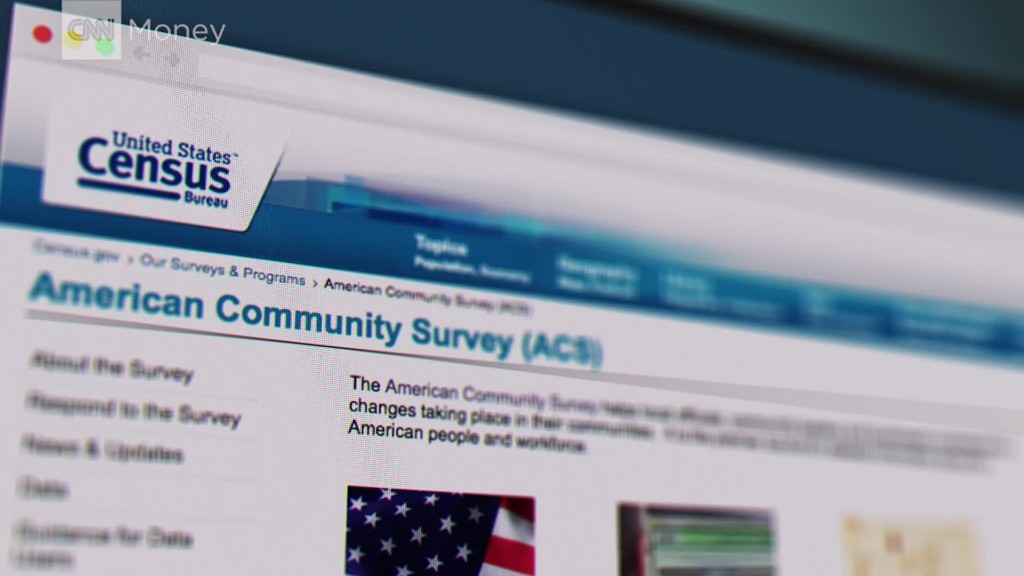 President Trump's first full month was a big one for jobs.
The U.S. economy added a robust 235,000 jobs in February, the Labor Department said Friday.
The unemployment rate ticked down to 4.7% from 4.8% in the previous month. It's a vast improvement from 2009, when unemployment peaked at 10% after the financial crisis.
"The U.S. economy is doing very very well at the moment," says Jeremy Cook, chief economist at World First, a foreign exchange firm.
Economists say it will be a challenge for Trump to fulfill his promise to create 25 million jobs over the next 10 years. The unemployment rate is already very low, and many Baby Boomers have either retired or left the job market.
At least in his first full month, though, Trump is on pace to fulfill that promise.
Related: CNNMoney launches the Trump Jobs Tracker
Last year, the economy averaged about 190,000 new jobs per month. The economy is showing other signs of strength: Consumer and business confidence is high, and stocks are at record levels.
Wage growth continued to show signs of progress after persisting at a sluggish pace for years. Wages grew a solid 2.8% in February compared with a year ago.
In February, manufacturing added 28,000 jobs. Trump has promised to increase manufacturing jobs by getting better trade deals for the United States. Construction companies hired another 58,000 workers last month. Experts say that increase is mainly due to warm winter weather in the Northeast and Midwest.
Related: The secretive process behind the jobs report
Jesse Singh says better weather in February helped his firm, AZEK Building Products, keep pace with rising demand ahead of the summer building season.
"The warm weather is allowing construction firms to accelerate projects to be able to continue to meet their strong demand," says Singh, whose company is based in Skokie, Ill.
However, other sectors did not perform as well. The retail sector lost 26,000 jobs in February as major retailers like JCPenney (JCP) announced store closings. Government and transportation jobs saw meager gains.
Solid job gains almost certainly clear the way for the Federal Reserve to raise interest rates next week. Fed leaders like Chair Janet Yellen said a rate hike in March would be appropriate if the economy stayed on track. It did just that.
"The Fed is going to hike next week. That's for sure," says Paul Mortimer-Lee, chief economist at BNP Paribas.