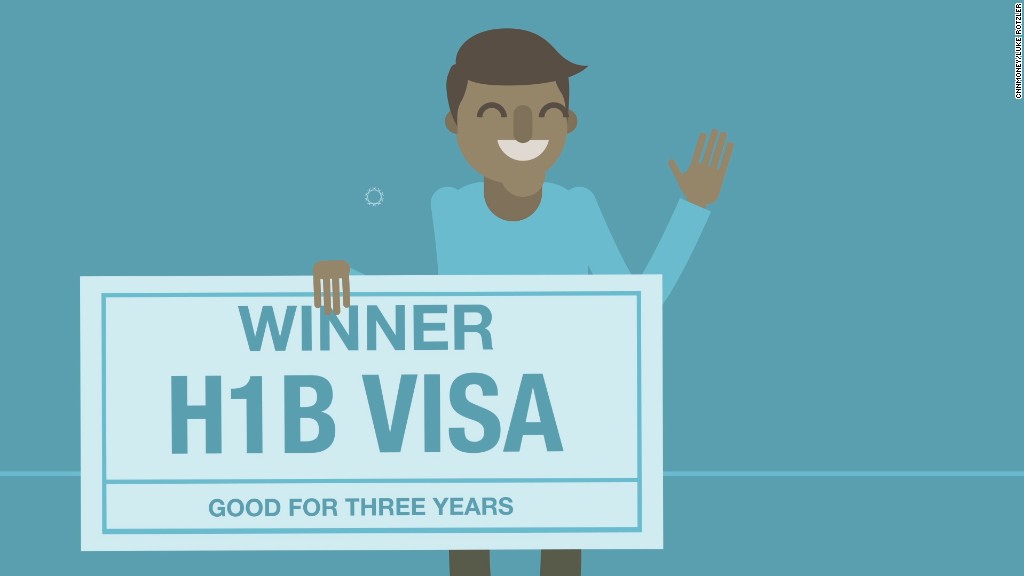 Trapped, depressed and useless. That's how some spouses of high-skilled visa holders describe their lives in America before an immigration policy change by former President Obama.
For years, people with H-4 visas -- largely spouses or children of H-1B visa holders -- weren't allowed to earn an income or have a Social Security Number. Obama waived that rule in May 2015 for certain visa holders.
For 35-year-old Ketaki Desai, that shift was life-changing. She got a job and, for the past 15 months, has worked as executive director at a startup incubator, eCenter@LindenPointe, in Pennsylvania.
But Desai is now worried that her pathway to work, and ability to make contributions to the economy, could be at risk.
A group called Save Jobs USA is challenging the Obama rule, arguing that it threatens American jobs. The U.S. Department of Justice has asked a court for time to let the Trump administration review the policy.
Dale Wilcox of the Immigration Reform Law Institute, which represents Save Jobs USA, said the Obama administration was wrong to conclude the rule would have only "minimal" affect on unemployed and underemployed Americans.
But those on the H-4 visa see it very differently: If they're in the United States, they want to contribute.
Related: Trump may stop spouses of H-1B visa holders from working
The number of people on H-4 visas is swelling. Last year, 131,051 new H-4 visas were doled out. The number has steadily increased. In 2012, there were only 80,015.
Desai has been in the U.S. for nearly 15 years and has navigated several other different visas, including the F-1, OPT and H-1B.
While on student visas, she created several startups but ultimately couldn't pursue them full-time due to visa restrictions.
Her husband, whose employer first put in for his green card in 2008, is still waiting to receive it due to the backlog for Indian nationals.
Desai said the idea of being on a dependent visa bothered her at first. "I'm more qualified than my husband; I was making more than he was," said Desai, who holds a Ph.D. in biomedical sciences.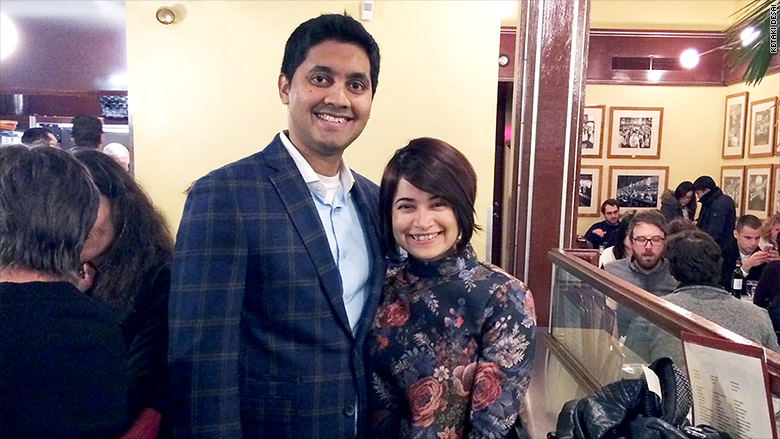 The couple had each tried to get an H-1B visa but ran into problems. Her employer was in New York City and his was in Pittsburgh, so they had a long-distance marriage.
But soon after she got an H-4, Obama changed the rule so she could get a job. "I can truly say that it changed my life and most definitely for the better," she said.
Some H-4 holders have gone nearly a decade in the U.S. without being able to work, while others were on the visa for only a year before the work authorization became available under Obama. But those 12 months "felt like a whole lifetime," Neha Vyas, an H-4 holder working as a sustainability consultant in Washington, D.C., told CNNTech.
This week, advocacy group Immigration Voice filed a motion to intervene in the case on behalf of thousands of people working in the U.S. on H-4 visas. It's unclear how many work authorizations have been given out.
Related: Tech's beloved H-1B visa is flawed. Here's why.
Aseem Talukdar, an associate professor of physics and astronomy in Kentucky, said his life will be "miserable" if the Trump administration revokes the employment authorization rule for H-4 holders.
His wife, Plabita Chetia, spent two years unable to work on the H-4, and the couple now has two sources of income. His wife is using her degree to work as a part-time occupational therapy assistant. It helps them make ends meet and support their five-year-old daughter.
Talukdar declined to discuss specifics about his financial situation. But should the rule change, "for a low-paid teacher, it will be like a death sentence."
The fear resonates with Desai: "You can make all this impact, yet in one fell swoop, everything can be taken away from you."
-- CNNMoney's Rishi Iyengar contributed to this report.