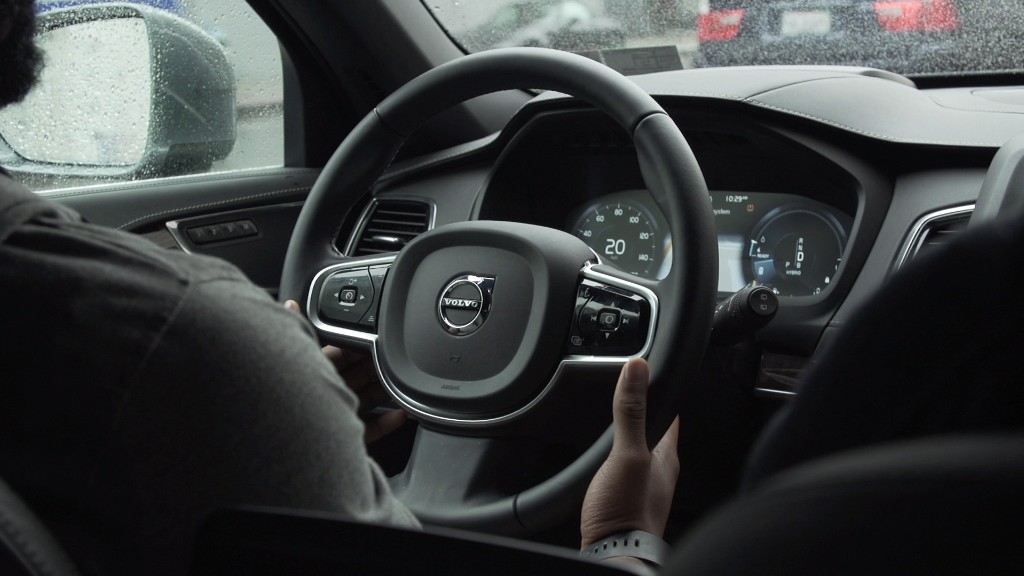 Intel's surprise deal to buy the Israeli tech company Mobileye, which makes camera sensors and software for driverless cars, for more than $15 billion sets up a battle for supremacy in autonomous vehicles with Tesla and Intel rival Nvidia.
Mobileye lists General Motors, Nissan, Hyundai and BMW as its four largest customers. These four auto giants accounted for 57% of sales directly to auto manufacturers in 2016.
But Nvidia (NVDA), mainly known as a maker of graphics chips for gaming, is making a bigger push into driverless cars, too.
Volkswagen and its Audi unit are Nvidia customers. So is Daimler. (VW is also working with Mobileye, though.)
And Tesla (TSLA) switched from Mobileye's technology to Nvidia's Drive PX 2 platform last year.
Tesla and Mobileye split after the driver of a Model S was killed last year while using Tesla's autopilot feature. The companies have feuded since then about which part of the driverless technology was most responsible for the crash.
So it's clear that the Intel-Mobileye alliance will be steep competition for Tesla and Nvidia. But many investors are backing Elon Musk and Nvidia.
Tesla shares are up 15% this year. And Nvidia was the hottest stock in the S&P 500 last year, partly because of growing momentum for its autonomous vehicle technology. Shares soared nearly 224%.
The stock has pulled back a bit in 2017, but Nvidia rose 2.5% on Monday despite the Intel-Mobileye news. That could be because investors are betting that Intel's Mobileye acquisition is further validation of the driverless tech market.
Intel's stock fell nearly 2% Monday and is down 3% this year.
Related: Intel snaps up Mobileye
Hans Mosesmann, a chip analyst with Rosenblatt Securities, said in a report Monday that he's recommending Nvidia and not Intel. He argues that Nvidia will be Intel's biggest rival and that its technology gives it an advantage over Intel and Mobileye.
Several other chip companies are betting on driverless tech, including Xilinx (XLNX) and Qualcomm (QCOM), which made a bigger push into the market last year with its nearly $40 billion deal to buy NXP Semiconductors (NXPI).
But the battle is only beginning. And it looks like Intel (INTC) realizes that it shouldn't let other companies gain a big lead. The market, after all, is getting increasingly crowded.
Google-owner Alphabet (GOOGL) has its Waymo driverless car project. Uber has its own self-driving technology in the works, and the company bought Otto, a self-driving truck company, last year. China's Baidu (BIDU) is working on autonomous car technology, too.
Related: Tesla's bold and risky bet to win the self-driving car wars
Intel is clearly planting its flag in the market now so it doesn't get left behind.
Susquehanna Financial Group analyst Christopher Rolland said in a report Monday that Intel CEO Brian Krzanich doesn't want to make the same mistake his predecessor Paul Otellini did with regard to mobile chips.
Intel was late to the mobile revolution. It focused on PCs while rivals were gearing up to make chips for smartphones and other mobile devices.
Upstart chip developer ARM, now owned by Japan's SoftBank, became a big player in a market that some think Intel should have dominated.
Rolland said Otellini "missed the boat" on mobile and was criticized for letting ARM run away with the market. Rolland added that Krzanich "is trying to prevent the same" in the auto market.