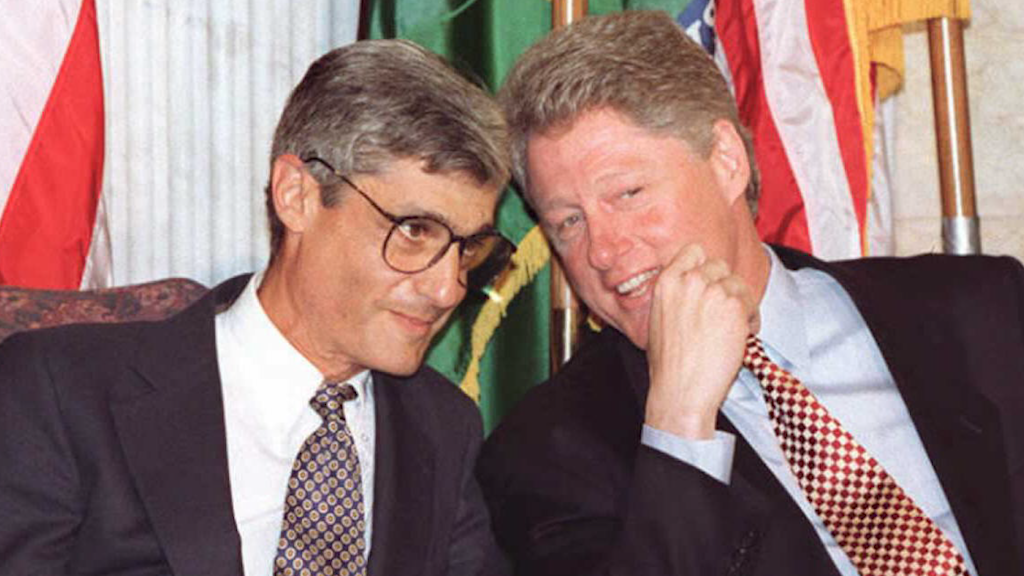 Bankers who want to run for office are in luck. A powerful lobbying group has launched a training camp designed to help bankers become politicians.
The American Bankers Association started taking applications on Tuesday for its first-ever "candidate school." The pilot program is open to any banker who wants to run for state or federal office.
The biggest bank lobbying group described it as a "comprehensive two-day program" that will take place, naturally, in Washington, D.C.
The ABA promised the candidate school will help bankers-turned-politicians learn how to "get out the vote," conduct research, fill out paperwork and, of course, raise money.
But not just anybody can apply. This political training camp is only open to bankers and bank directors who have "concrete plans" to run for state or federal office in the next two election cycles. Candidates for school boards and town council need not apply.
So why is the ABA trying to recruit politicians from within its own ranks? To help shape banking legislation of course.
The ABA described it as part of its efforts to "promote a pro-growth policy environment."
"When it's time to set banking and economic policy, we strongly believe nothing beats real-world banking experience," ABA President and CEO Rob Nichols said in a statement.
In other words, bankers elected to Congress could help efforts to dial back regulation that the industry finds burdensome, such as parts of Dodd-Frank and others.
Related: Get ready for Trump's team of Wall Street watchdogs
The ABA, which represents small, regional and large banks, is already the most prolific campaign contributor in the financial industry. The lobbying group gave $9.8 million to political causes last year, according to OpenSecrets. That was twice as much as the next closest bank lobby group and well ahead of big banks like Citigroup (C) and Wells Fargo (WFC).
The ABA noted that only 18 of the 535 members of Congress have a banking background.
It may also help that the current occupant of the White House went directly from the business world to the highest office in the land.
"It surely is a follow-on to Mr. Trump's electoral success," said NYU Stern School of Business professor Lawrence White.
President Trump also hasn't been shy about surrounding himself with bankers, especially ones from Goldman Sachs. Treasury Secretary Steven Mnuchin was a longtime Goldman banker, while top economic aide Gary Cohn was most recently the Number Two exec of the big Wall Street firm. Commerce Secretary Wilbur Ross also had to step down as vice chairman of the Bank of Cyprus once he took office.
Related: Robert Rubin says Trump will hurt economy
Democrats also named bankers to their administrations. For instance, former President Obama tapped ex-JPMorgan exec William Daley as his chief of staff, while former President Clinton selected longtime Goldman Sachs senior exec Robert Rubin as his treasury secretary.
Asked about concerns of a revolving door between Wall Street and Washington, Rubin acknowledged to CNNMoney that there's been a "tremendous loss of confidence in institutions in America."
"I may be wrong, but I don't think that's because bankers went into government. I think it's because the system hasn't worked for most Americans," Rubin said.
But does that mean voters are ready to elect more bankers to Congress? It wasn't long ago that many Americans seemed to blame Wall Street and the financial industry in general for the 2008 financial meltdown. And there have been several more recent black eyes for the industry, including the fake account scandal at Wells Fargo and improper hiring tactics at JPMorgan Chase.
But White, the NYU professor, said he doesn't think "being a banker is a barrier to being elected -- even given the trauma of 2008."
He said a bigger problem will be whether bankers are willing to "expose themselves to the level of public scrutiny" that comes with running for office.
"Mr. Trump was able to withstand it. But he seems exceptional in this regard. Can others?" White asks.
--CNNMoney's Cristina Alesci contributed to this report.