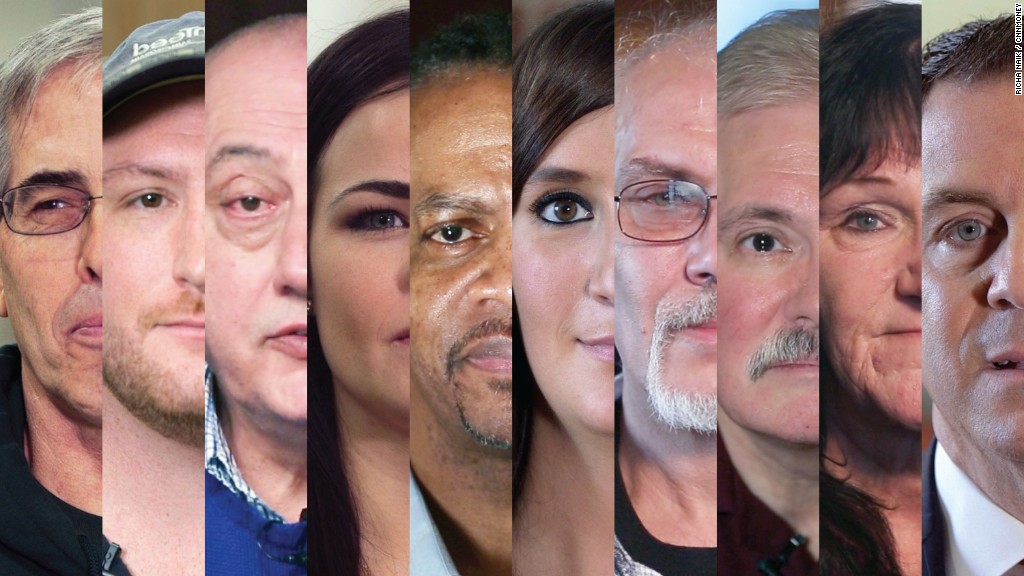 President Trump's promises to slash taxes and rip up regulations are making America's CEOs more confident about hiring workers.
A new Business Roundtable survey of CEO projections for hiring, investments and sales growth over the next six months jumped by the most since the fourth quarter of 2009.
While business leaders were planning to cut jobs as recently as the middle of last year, 41% of the CEOs polled now say they expect to ramp up hiring.
The employment index of the survey, which took place between February 8 and March 1, is now at the highest level in nearly three years.
It's the latest evidence that the "pro-growth" parts of the Trump agenda are exciting corporate leaders.
"This country can do better. We're not believers that we're somehow stuck in low growth. We just need good policy at this point," said JPMorgan Chase (JPM) CEO Jamie Dimon, who serves as chairman of the Business Roundtable, which represents large companies.
He added that these policy changes "would be good for all Americans, not just big companies."
Dimon specifically cited enthusiasm among CEOs to work with Washington on "far-reaching tax reform" as well as a "smarter approach to regulation."
Related: Bush economist: Trump should get moving on tax cuts
Of course, it remains to be seen how much of this CEO confidence will translate to actual job creation. The U.S. is at a level that many economists consider full employment -- unemployment is sitting at just 4.8% as of February, and it's not like corporate chiefs are anticipating the economy will boom this year.
CEOs in the Business Roundtable survey predicted 2017 GDP growth of just 2.2% for 2017. That's up a bit from a few months ago, but well shy of the 4% growth Trump has promised to eventually deliver.
Nevertheless, Trump's pledge for "massive" tax cuts has fired up the stock market. The S&P 500 has surged by 11% since the election to all-time highs.
Of the CEOs polled, 52% indicated tax reform would create the most pro-growth environment for their business.
Related: Trump is pushing 'Buy American' But customers (mostly) don't care
However, tax reform is incredibly complicated, and so far there has been little movement in Congress on this issue as lawmakers instead focus on repealing and replacing Obamacare.
Efforts to rewrite the corporate tax code will be further muddied by opposition to a Republican proposal for a border adjusted tax (BAT) that would aim to encourage more stuff gets made in America. Retailers have warned a BAT could jack up prices on shoppers.
"We don't think the hopes will be dashed," said Joshua Bolten, the CEO of the Business Roundtable and President George W. Bush's former chief of staff.
"While it's never easy to do tax reform, we think this really is a once-in-a-generation opportunity."
Another 27% of CEOs surveyed by the Business Roundtable say they are most excited by Trump's regulatory reform efforts.
Trump has vowed to "do a big number" on the Dodd-Frank Wall Street reform law. He has argued that regulations are holding back the economy, even though business loans and bank profits are at record highs. Trump also wants to dial back environmental regulations impacting the coal, oil and gas industries.