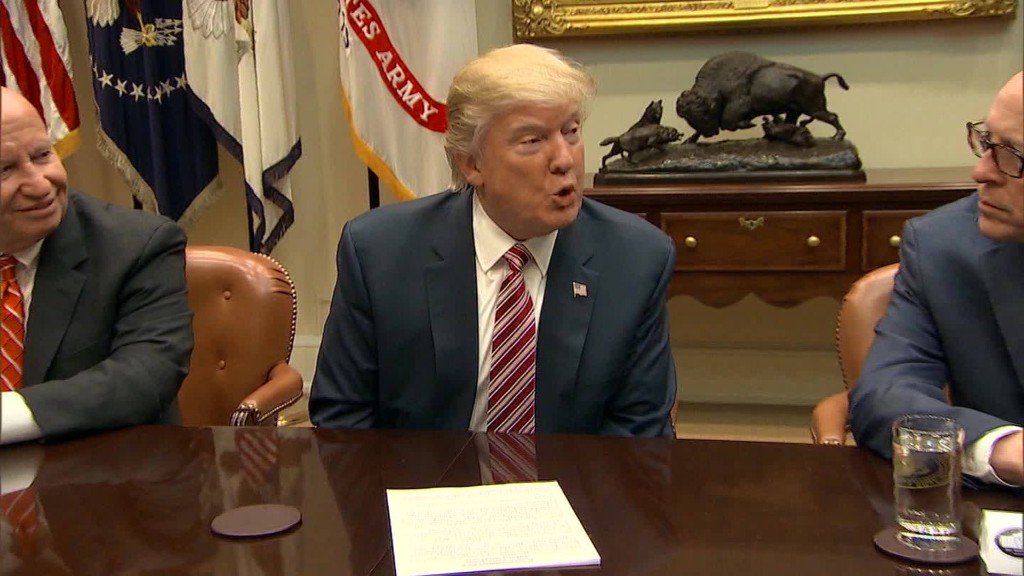 The catheter cowboy is back.
John Oliver is again trying to reach President Trump with a satirical commercial on cable news -- this time taking aim at House Republicans' proposal to replace Obamacare.
Oliver, the host of "Last Week Tonight" on HBO, says the 30-second ad is scheduled to run in Washington on Wednesday during the "Fox & Friends" morning show on Fox News Channel, a program Trump watches and tweets about.
"Who better to tell Trump what this bill will do than someone who stands to be hurt by it -- someone in his 60s, in rural America, with an unspecified medical problem that requires constant treatment," Oliver said on his show Sunday night, introducing the spot.
After a voiceover announcer starts the commercial with "Attention catheter patients," a cowboy comes on to discuss the health care bill.
Related: John Oliver runs ads on cable news in bid to reach Trump
"Health care is a complicated business. Everybody knows that. Literally, everybody," he says, mocking Trump's remark last week that "nobody knew health care could be so complicated."
"Also, if my premiums go up and my subsidies go down, I'm going to end up paying more. That's basic math there, fella," the cowboy continues.
Related: If you're older and lower income, prepare to pay more under GOP health care bill
"The fact is if that happens, millions of folks like me might get real angry, which is worth thinking about if you're the sort of person who likes being popular," he said. "You get that. Right? Right?"
Last month, Oliver used the catheter cowboy to explain the nuclear triad -- the land-based, sea-based and air-based U.S. nuclear forces. He took out commercials on CNN, MSNBC and Fox News morning shows.