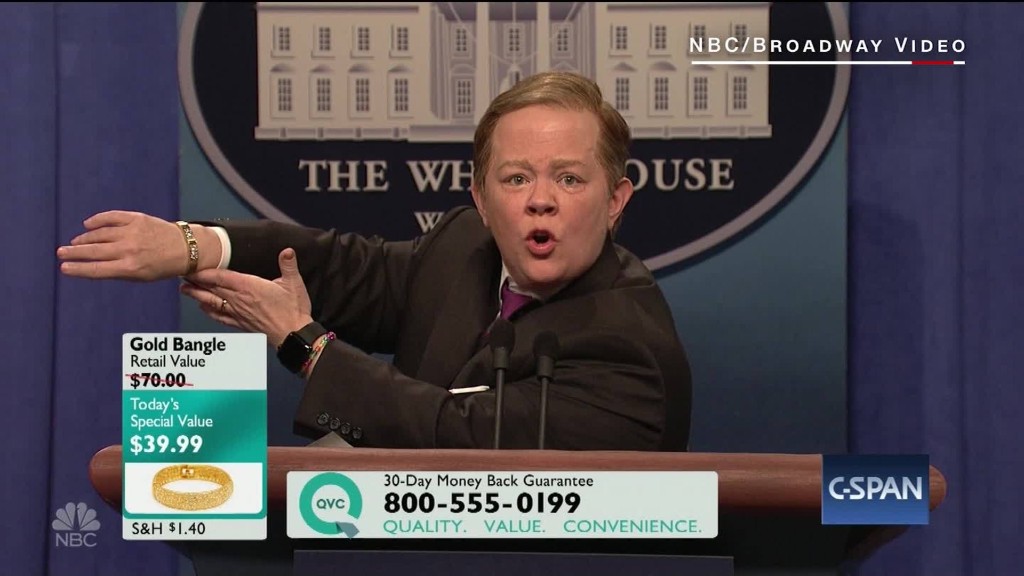 "SNL" is going to miss its summer vacation this year.
NBC will air a primetime edition of "Saturday Night Live: Weekend Update" in August, the network said Tuesday.
Four episodes of the current events satire, hosted by "Weekend Update" anchors Colin Jost and Michael Che, will begin airing on August 10. The network added that other "SNL" cast members will also make appearances.
Related: Baldwin gets 'SNL' its biggest ratings in six years, outdraws Trump's host stint
Spinning off "Weekend Update" over the summer is a no-brainer for the network, given that the longtime sketch series has arguably never been more relevant.
Thanks to its searing portrayals of President Donald Trump and his administration, "SNL" has become one of the most talked about and must-see shows on television.
That's generated some of the show's biggest ratings in years, and lots of commentary on Twitter from President Trump himself.
Related: Clinton is gone, but McKinnon still center stage at 'SNL'
So far this season, the show's 42nd on air, "SNL" is averaging more than 11 million viewers who watch live or within a week of the broadcast. That number is up 26% from last year.
By having Jost and Che on during the summer, the series can comment on the news of the week while keeping "SNL" on viewer's minds during its annual summer hiatus.
"'SNL' is having its best season in a quarter of a century," Robert Greenblatt, chairman of NBC Entertainment said in a statement. "So we didn't want them to take the summer off."