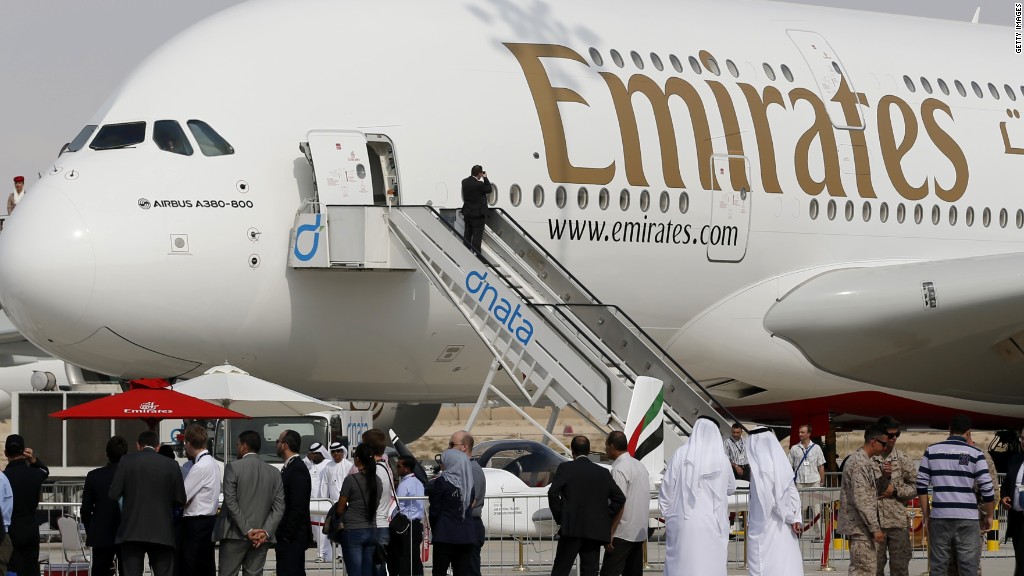 American Airlines is dishing out more free perks.
The company said Tuesday that it will offer free in-flight meals to all fliers on trips between Los Angeles and New York and San Francisco and New York beginning May 1.
"Some of our best customers fly our trans-continental routes, and we want to give them a top-notch onboard experience," Fernand Fernandez, American's vice president of global marketing, said in a statement.
The menu will differ depending on the time of day, American Airlines said. Continental breakfast will be served in the mornings, and lunch and dinner options include a boxed meal with a sandwich wrap, chips and dessert.
Related: It's a golden age for affordable flying. No, really
The meals will be served on American's A321T fleet, which is used to fly the airline's trans-continental routes. The luxurious planes offer fully reclining seats in first and business class.
Airlines have been in a free-perks arms race as of late.
American's announcement Tuesday comes just days after competitor Delta began serving free meals to passengers on some coast-to-coast flights.
Related: Why airplanes still have ashtrays. No, you can't smoke
American Airlines announced in August that travelers on Wifi-enabled planes can watch free entertainment, including premium channels. Delta announced a similar move in June last year.