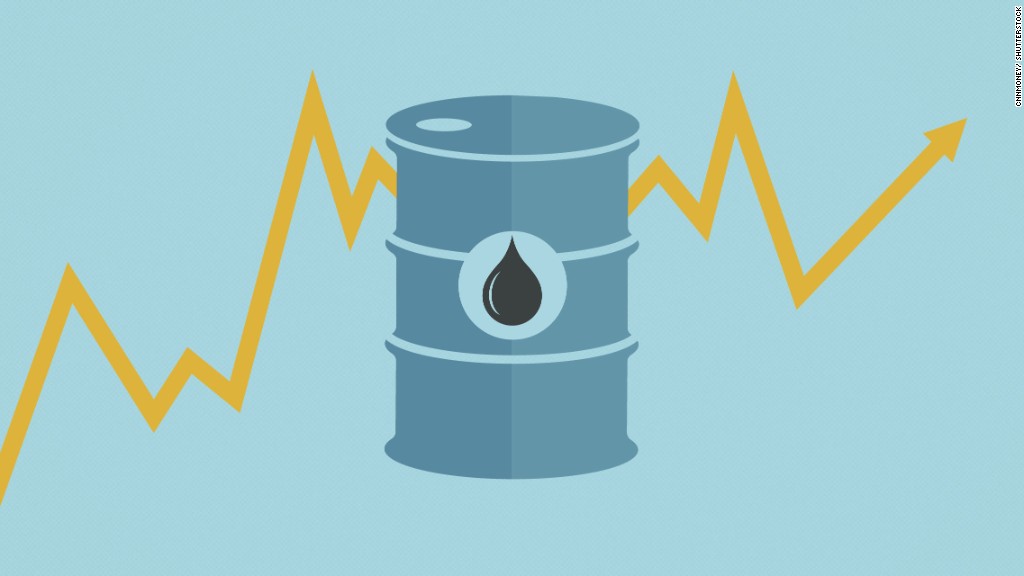 Saudi Arabia wants investors to believe that oil markets are gonna be just fine.
The de-facto leader of OPEC issued a rare statement Tuesday night, saying that it was "committed and determined to stabilizing the global oil market."
The statement was released after a report from OPEC showed a discrepancy between the amount of oil Saudi Arabia says it pumped in February and a second estimate based on external sources including news reports.
Investors were particularly unsettled because while Saudi said that its production had increased, the other metric indicated that it declined.
The uncertainty caused crude prices to fall on Tuesday, pushing losses suffered over the past week to more than 10%.
OPEC's production numbers have been the subject of intense scrutiny after the cartel and other major producers agreed in November to slash output in hopes of eliminating a supply glut. The agreement took effect in January.
"There was some misunderstanding on the reporting of our figures ... we are strongly committed to the December 10 agreement and we believe the other producers will keep to their commitments as well," a senior Saudi source told CNNMoney.
Related: Massive oil discovery in Alaska is biggest onshore find in 30 years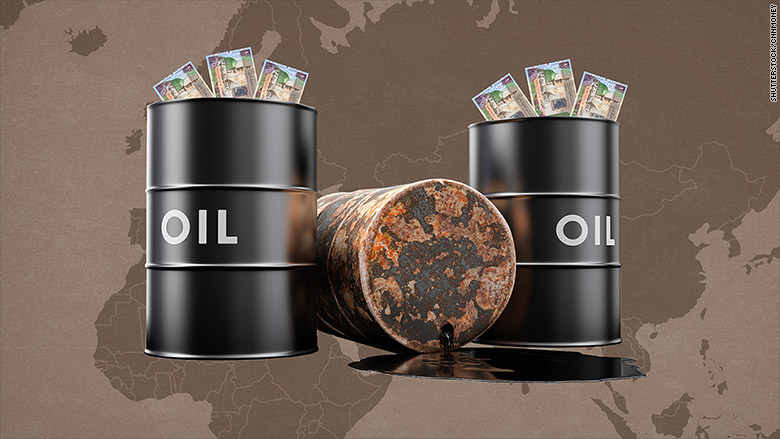 By any measure, Saudi has kept its side of the bargain. The Kingdom clarified in its statement that its supply to the market stood at 9.9 million barrels per day in February, well below the 10.1 million barrel a day quota it agreed with other producers.
In a separate report issued Wednesday, the International Energy Agency said that OPEC compliance with the deal reached 91% in February. Other major producers have been less diligent -- Russia for example has cut production by only 40% of what was promised.
Still, the IEA report and the clarification from Saudi appear to have calmed investors. Crude prices were trading 1.6% higher on Wednesday.
The Saudis, however, are bound to be concerned by the market's overall direction.
They were hoping for oil prices to stay above $50 this year -- a level high enough to keep government coffers full, but low enough to discourage American shale producers from restarting their operations.
Related: Is OPEC headed for a showdown with U.S. shale?
Production in the U.S. is now rising steadily. U.S. Energy Information Administration production data show that output has risen for five consecutive months, reaching 9 million barrels a day in February. That's the highest level since March 2016.
Growth in demand for crude, meanwhile, is expected to ease in 2017. That will make life difficult for producers hoping to eliminate the huge global supply glut that has built up in recent years.
"For those looking for a re-balancing of the oil market the message is that they should be patient, and hold their nerve," the IEA said Wednesday.