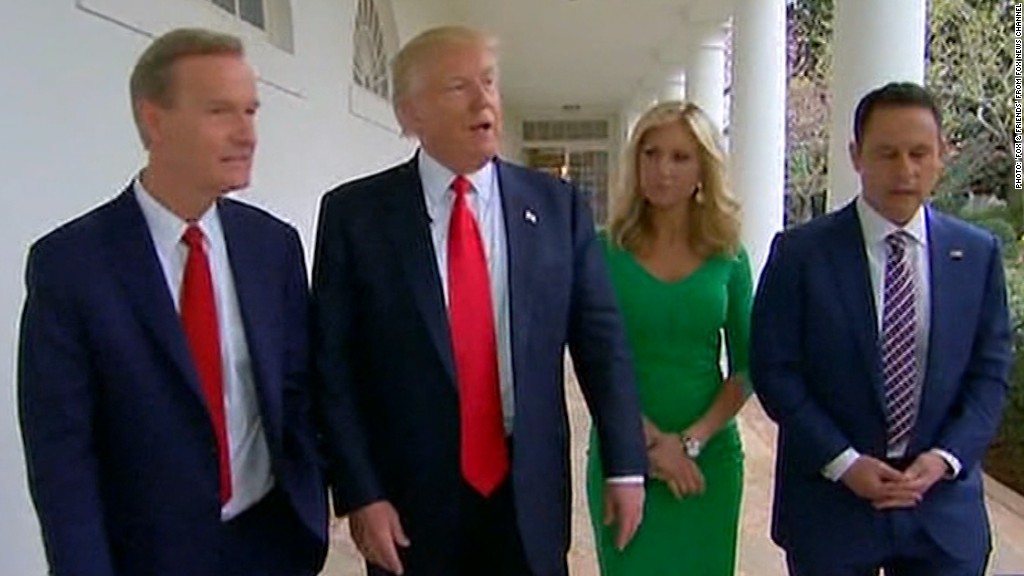 America's business leaders have some advice for President Trump: Put down the Twitter cannon.
Sixty-seven percent of the nation's chief financial officers surveyed by Duke University believe Trump can improve the business climate if he stops using Twitter, according to a survey of 350 CFOs released on Wednesday.
It's evidence of how Trump's love for tweeting -- whether it's threats to iconic American companies like General Motors (GM), Ford (F) and Boeing (BA) or offering clues about future policy and warning North Korea -- makes business leaders nervous.
"CFOs are very clear. They don't like the fluctuations and uncertainty that will result from how President Trump communicates to the public," Duke finance professor and survey director John Graham said in a statement.
Some of Trump's tweets have even caused turbulence in the stock market. Just last week, biotech and pharma stocks took a hit after Trump vowed in a tweet that he would bring drug prices "way down."
Related: Trump tweets and the TV news stories behind them
But Trump has shown little interest in ditching Twitter, which allows him to bypass traditional media to reach Americans directly.
In fact, just hours after the Duke survey was released, the president took to Twitter to trumpet a Business Roundtable survey showing CEOs are feeling more confident.
"CEO's most optimistic since 2009. It will only get better as we continue to slash unnecessary regulations and when we begin our big tax cut!" Trump tweeted.
While the CFOs polled by Duke cheered Trump's promise for "massive" tax cuts -- 86% think lower tax rates will be good or very good for the economy -- they are not fans of some of the president's more controversial proposals.
For instance, 85% of CFOs oppose reducing H1-B visas for highly-skilled workers, 64% oppose building a wall along the Mexican border and 68% want Trump to keep Janet Yellen in charge of the Federal Reserve when her term expires early next year.
Don't hold your breath for Trump to tweet those results out.