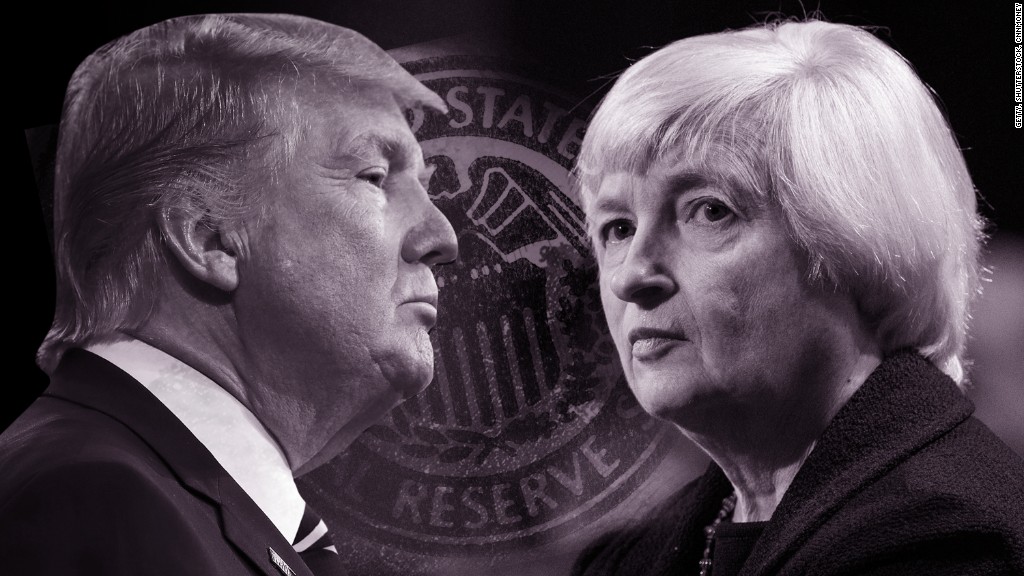 Janet Yellen has a message for Americans: It's finally safe to "feel good" about the U.S. economy.
"We have confidence in the robustness of the economy and its resilience to shocks," the Federal Reserve chief said during a press conference on Wednesday.
Yellen, the normally-cautious economist, sounded a far more confident and upbeat tone than in the past. She said the Fed's decision to raise rates is a signal that the "economy is doing well" and "people can feel good" about the outlook.
The Fed chief is particularly optimistic about America's ability to add back millions of jobs after the Great Recession.
"Many more people feel optimistic about their prospects in the labor market. There's job security. We're seeing more people who are feeling free to quit their jobs," Yellen said.
The unemployment rate, which peaked at 10% in 2009, has been more than cut in half as the U.S. has added jobs for 77 consecutive months.
Related: What a Fed rate hike means for you
Yellen's confident tone seemed to add to the good mood on Wall Street. The Dow closed up by 113 points on Wednesday following the well-telegraphed Fed decision and press conference, adding to its post-election surge.
Asked about the big rally on Wall Street, Yellen declined to voice any concern about market valuations. Instead, she mentioned how higher stock prices could lead to stronger consumer spending.
Yellen joins a chorus of CEOs, small business owners and everyday Americans who are feeling more confident these days.
But unlike some of those rosy views, Yellen's optimism isn't grounded in expectations for President Trump's promises to enact a "pro-growth" agenda of tax cuts, deregulation and infrastructure spending.
Yellen said it's "still too early to know how these policies will unfold" and noted the Fed hasn't upgraded its economic projections.
While Yellen didn't weigh in directly on Trump's promise to slash tax rates, she did say the Fed would "certainly urge" Congress and the administration to consider policies that could boost productivity growth.
"Those would be very welcome changes that we would like to see," she said.