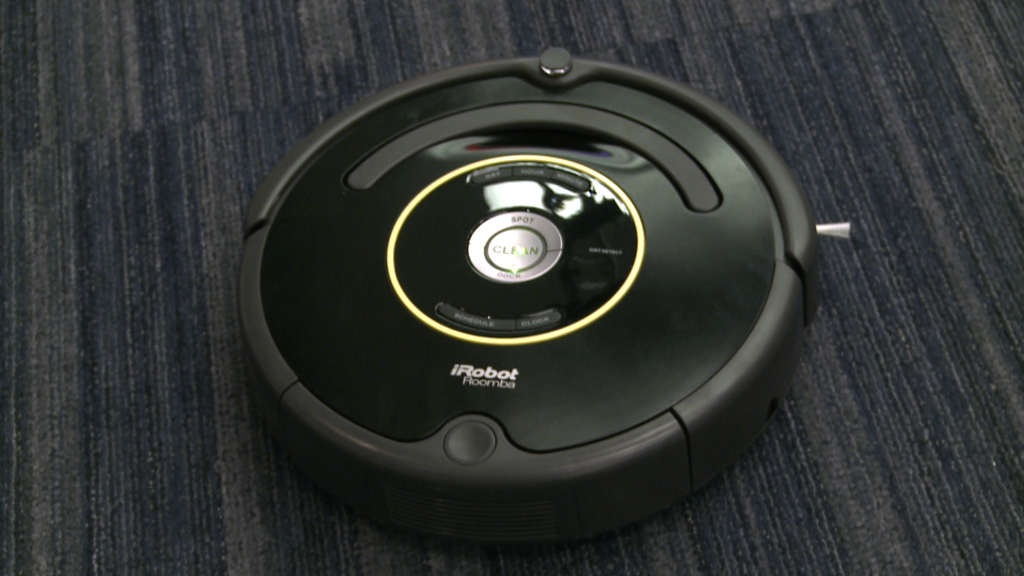 For the parent who's always suspected their kid's bedroom is the dirtiest part of the house -- Roomba is now ready to weigh in.
iRobot (IRBT), maker of the popular robot vacuum cleaner, has updated its app to provide detailed cleaning maps, plus integration with Amazon's (AMZN) Alexa.
Owners of top-of-the-line Roombas will begin receiving maps showing exactly where in the home was cleaned and what was messiest. Areas with lots of dirt and debris will be marked with plus signs on the map. The Roombas will spend extra time on those trouble spots. iRobot is also adding push notifications for owners who want to be texted when their Roomba is done cleaning.
The updated app is available on iOS and Android Wednesday. The Amazon Alexa integration will launch this spring.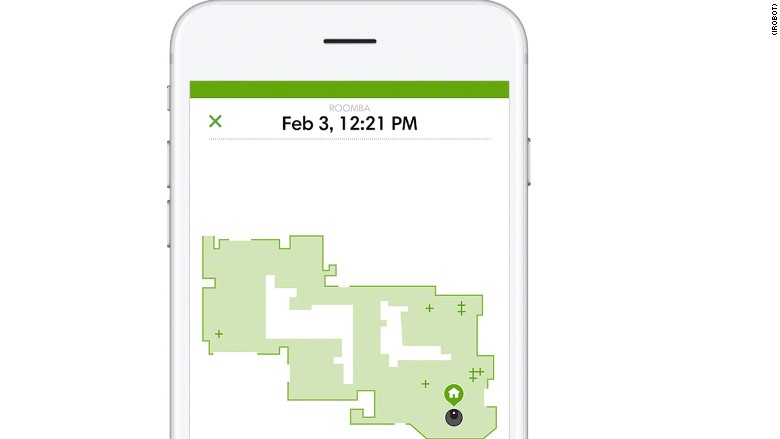 Roomba owners will be able to tell the vacuum to start, stop or pause a cleaning. For example, "Alexa, ask Roomba to begin cleaning."
The new features will only be available for the 900 series Roombas, which cost $700 or $900. Other Roombas can be had for $500 or less.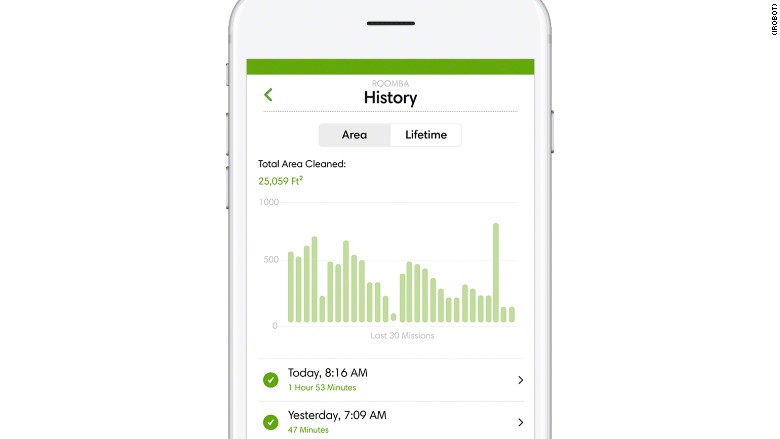 Consumers will have to decide if the advanced features are worth spending almost twice as much on.
iRobot sees the new features as a step closer to a future when a variety of robots work together to enable smarter homes.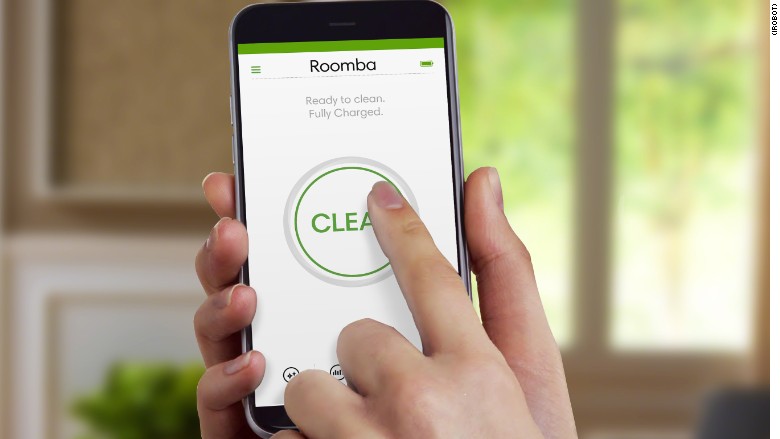 The Roomba first launched in 2002, and more than 7.5 million have been sold.