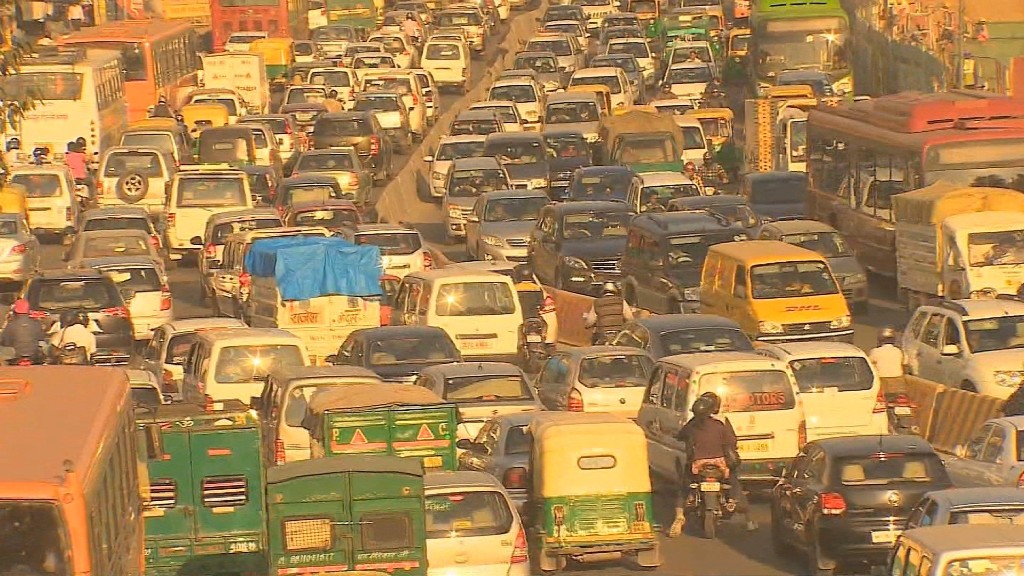 One of India's richest men is on a spending spree. And he's doubling down on commodities.
Anil Agarwal, who made his fortune in mining, is trying to buy shares worth up to $2.4 billion in Anglo American. He will make the "personal investment" in the global mining group through his family trust, Volcan Investments.
"This is an attractive investment for our family trust," Agarwal said in a statement, describing Anglo American (AAUKF) as a "great company with excellent assets."
Related: London stock market on longest winning streak in history
The proposed investment would give Agarwal a 12% stake in the the South Africa-based conglomerate, according to Bloomberg. That would make him the 2nd biggest shareholder behind the Public Investment Corp, which invests South African state pension funds.
The 63-year-old billionaire said in the statement that he did not intend to make an offer to buy the entire company.
Anglo American declined to comment.
Agarwal already owns a mining giant of his own. Vedanta Resources, the company he founded in 1979, deals in several commodities including zinc, lead, silver, copper, aluminum and iron ore. It primarily operates in India but also has mines in seven other countries, including South Africa.
Anglo American, which mines copper, iron ore and platinum in addition to owning diamond brand De Beers, has come roaring back in the last year. The company's stock has gained about 164% in the last 12 months, and it has dialed back a massive restructuring plan announced in late 2015 after returning to profitability.
Related: Diamond sales are down, and it's India's fault
Anglo American and Vedanta shares both rose more than 8% in London on Thursday.
Agarwal is also pouring more money into commodities closer to home. In an interview with local media on Wednesday, the mining baron said he plans to invest at least $1 billion in the mineral-rich east Indian state of Jharkhand. That will include construction of a new steel plant.