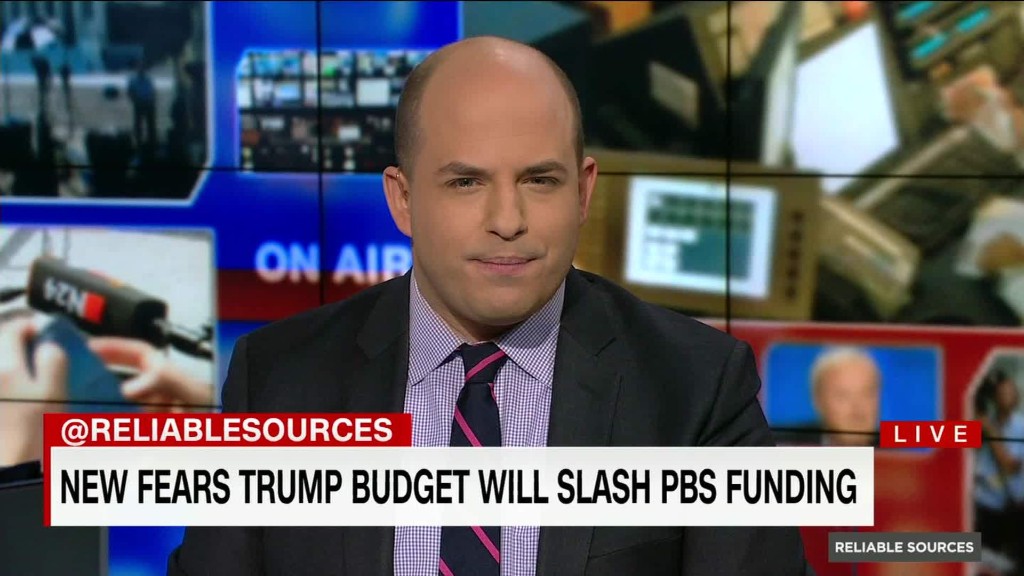 President Trump is proposing to end all federal funding for public broadcasting. Now a budget battle is beginning, and brands like PBS and NPR say they are ready to fight -- again.
If Congress supports Trump's proposal, it would cause "the collapse of the public media system itself and the end of this essential national service," Corporation for Public Broadcasting CEO Patricia Harrison said in a statement Thursday morning.
She emphasized that noncommercial stations offer educational shows for kids, historical documentaries, newscasts, and emergency alerts.
The federal government provides about $450 million to the corporation, known as the CPB, each year. The CPB, in turn, distributes grants to local TV and radio stations and producers of news and entertainment programming.
Some Republican politicians have been trying to strip all funding from the CPB since the 1970s. But they have never succeeded.
In other words, public broadcasting officials and their supporters on Capitol Hill have been through this before. They essentially have a playbook for these fights.
"PBS and our nearly 350 member stations, along with our viewers, continue to remind Congress of our strong support among Republican and Democratic voters, in rural and urban areas across every region of the country," PBS president Paula Kerger said Thursday.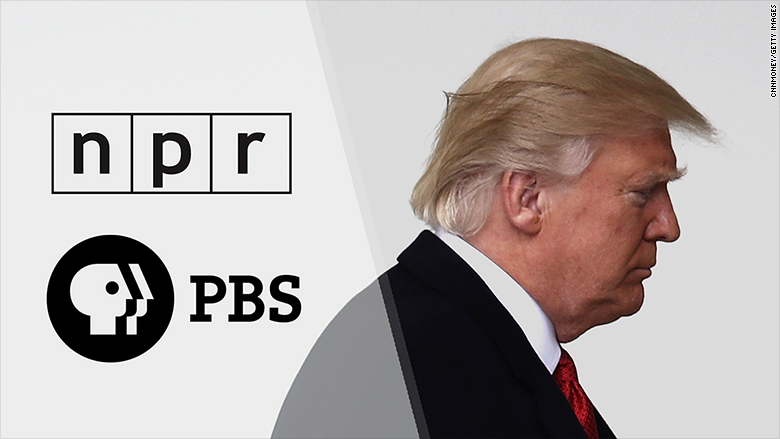 "We have always had support from both parties in Congress, and will again make clear what the public receives in return for federal funding for public broadcasting," Kerger added.
Public media was expected to be in Trump's cross-hairs. So Kerger, Harrison and other advocates had statements ready to go when the White House released its budget outline on Thursday morning.
The budget also proposes severing all federal funding for the National Endowments for the Arts and Humanities, which are resources for public media producers.
The White House says the cuts are consistent with "the president's approach to move the Nation toward fiscal responsibility" and "redefine the proper role of the federal government."
Federal support for public broadcasting has long been a political tug-of-war, with conservatives arguing that programs like "Masterpiece" and "Daniel Tiger's Neighborhood" should be funded by the free market, not by taxpayers.
Dan Gainor of the Media Research Center, a conservative group that opposes the subsidies, tweeted Thursday morning, "There simply is no legitimate reason for government to fund left-wing media. #DefundNPR #DefundPBS"
Gainor added, "There are a ton of liberal billionaires who could fund @NPR and @PBS with change they find in their couches. Let them. #freemarket"
CPB supporters say government funding provides the foundation for a diverse system of public media.
Related: The budget: What Trump wants to cut
NPR's news and talk programming, for example, receives funding from a wide variety of other sources, including foundations and individual donors. But CPB's grants to local stations enable the stations to license programming and help keep the stations on the public airwaves.
Earlier this week, in a well-timed press release, NPR said its ratings are at an "all-time high."
Harrison argued in her statement that "there is no viable substitute for federal funding that ensures Americans have universal access to public media's educational and informational programming and services."
One big talking point from advocates is that CPB costs Americans "$1.35 per citizen per year."
Another talking point is that local broadcasting is especially important in rural areas, where there is less reporting and broadcasting from commercial outlets.
Patrick Butler, the head of the association for public TV station operators, said the stations are now looking "to the Congress to respect the clear will of the American people, to honor the long history of bipartisan support for our work, and to continue the federal government's investment in our essential missions of education, public safety and civic leadership."