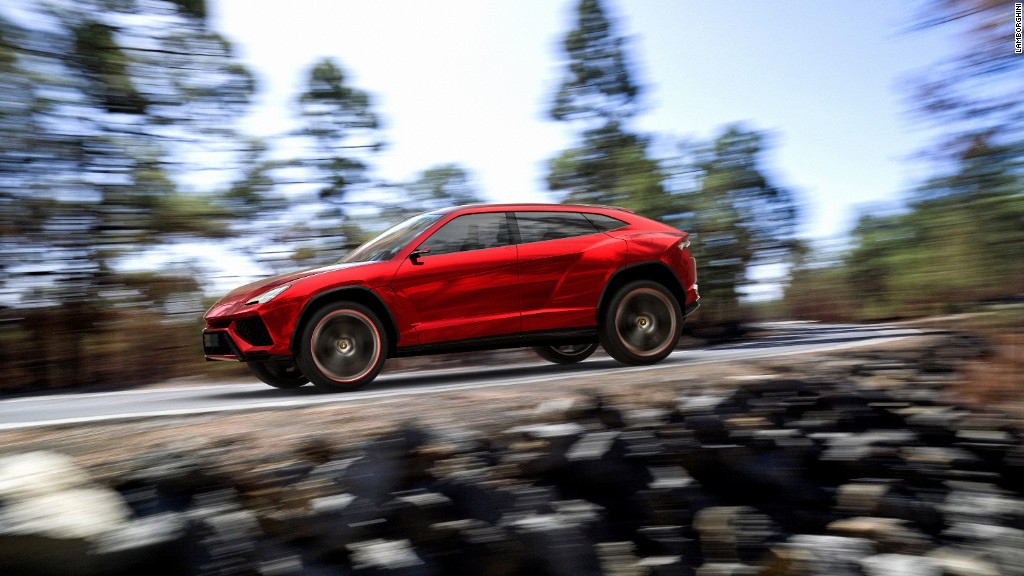 At the Geneva Motor Show, Lamborghini unveiled the 640 horsepower Huracan Performante, a car that can go from zero to sixty in under three seconds with a top speed over 200 miles per hour.
But, like every other current Lamborghini, it has no back seats and barely any room for shopping bags.
That's what the upcoming Lamborghini Urus is for. It's a vehicle that marks a huge change for Lamborghini. Unveiled as a concept vehicle back in 2012 but finally expected to go on sale next year, the Urus will be a four-door crossover SUV.
A four-door Lamorghini isn't totally unprecedented. There was the very un-Lamborghini-like Lamborghini LM002 from the late 1980s. Originally designed for military use, the tall, chunky SUV looked like a life-sized Lego model. Fewer than 330 were ever made.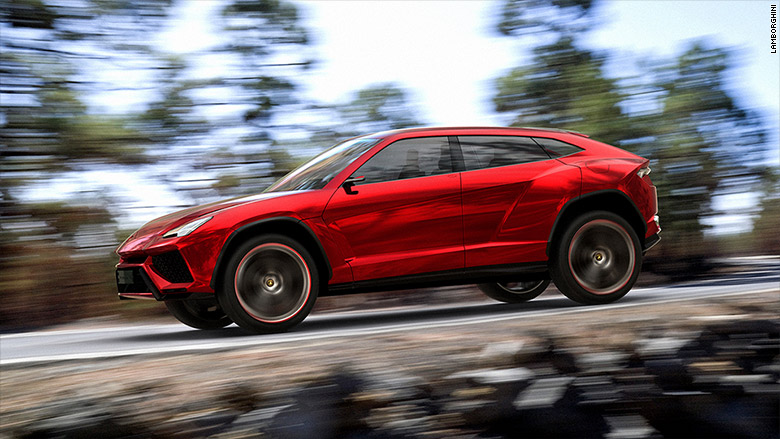 In 2008, Lamborghini showed off a four-door sedan concept car called the Estoque. That idea never went to production at all. But luxury SUVs are just too hot to ignore right now.
"In a segment where all the automotive manufacturers are present, of course we will be there with our voice, with our product, with our brand," said Lamborghini CEO Stefano Domenicali during an interview at the Geneva Motor Show.
Lamborghini is owned by Germany's Volkswagen Group. So is Bentley, the British ultra-luxury carmaker that recently began selling the Bentley Bentayga SUV. BMW's Rolls-Royce division is also working on an SUV-like vehicle that Rolls executives insist on not calling SUV. Meanwhile, Lamborghini's traditional Italian competitor, Ferrari, has sworn off ever making an SUV at all no matter what you call it.
With four doors and back seats big enough for grown ups, the Urus will be, by far, the most outright practical Lamborghini ever. It will also be available in a plug-in hybrid version, another first for Lamborghini.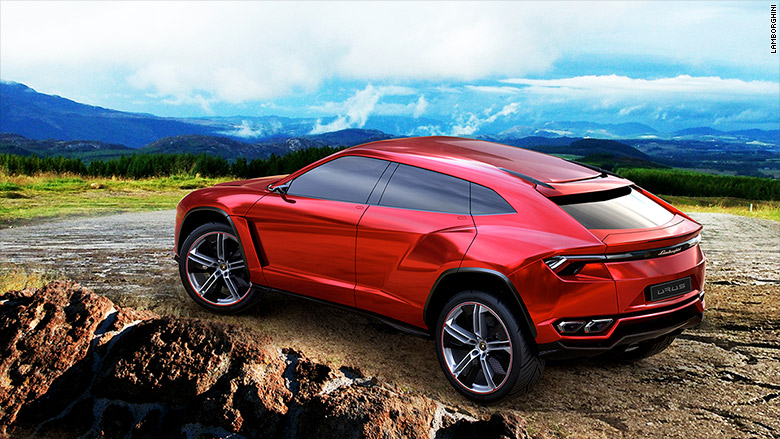 The Urus is expected to briskly outsell Lamborghini's two sports car models, the Aventador and Huracán. To prepare for it, Lamborghini is doubling the size of its factory in northern Italy's Sant'Agata Bolegnese.
When Lamborghini talks about a car being "popular," you have to keep that in perspective. Lamborghini set on all-time sales record last year when it sold about 3,500 cars worldwide. That amounted to 0.03% of all the cars Lamborghini's parent company, Volkswagen Group (VLKPF), sold that year.
With the introduction of the Urus, Lamborghini expects to at least double its annual sales, making 2019 the first year the brand sells 7,000 vehicles.
Lamborghini is also readying its dealer network to help customers who will come trooping in with children and pets. Lamborghini service departments will need to prepare for vehicles that rack up miles much faster than a two-seat sports car. And customers, who will be using this Lamborghini for daily errands and not just weekend thrills, will likely be less patient with extended downtime.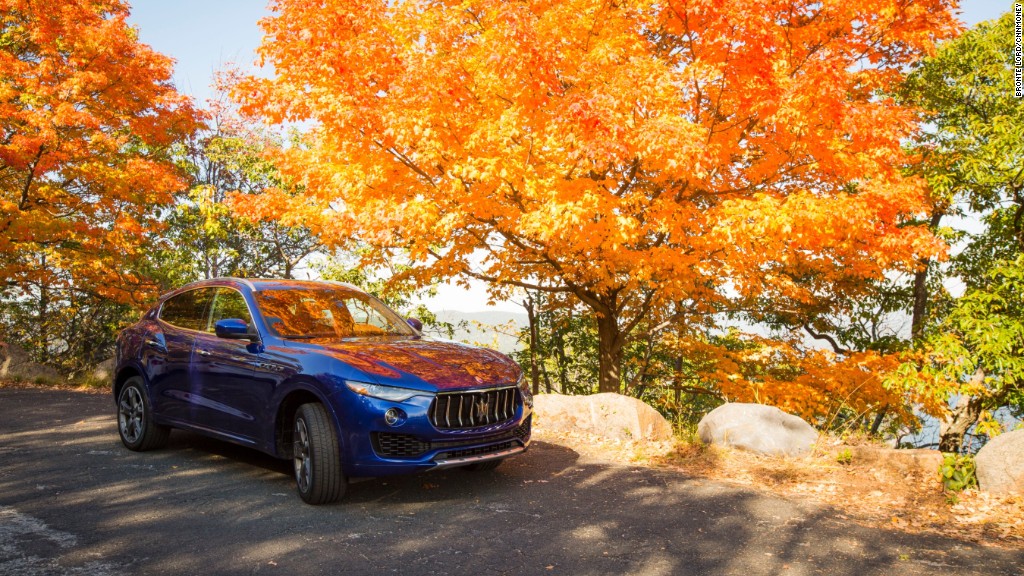 "That's why we need to make sure that the challenge that we have in front of us is taken with the right responsibility, with the right approach, because new customers, new dealers, new mileage, new service," said Domenicali. "You know, we are moving the brand in, as we say, a different dimension."
Of course, Lamborghini will still make cars like the $200,000 Huracan and the $400,000 V12-powered Aventador, cars that are designed with only the barest attention to practicality since, really, they're just supposed to go fast and get stared at.
"We need to make sure that Lamborghini will be always in the super sport car segment," Domenicali said.
Of course, Lamborghini promises that the new Urus, too, will offer "extreme performance" in a roomier package. Tell the kids to buckle up.