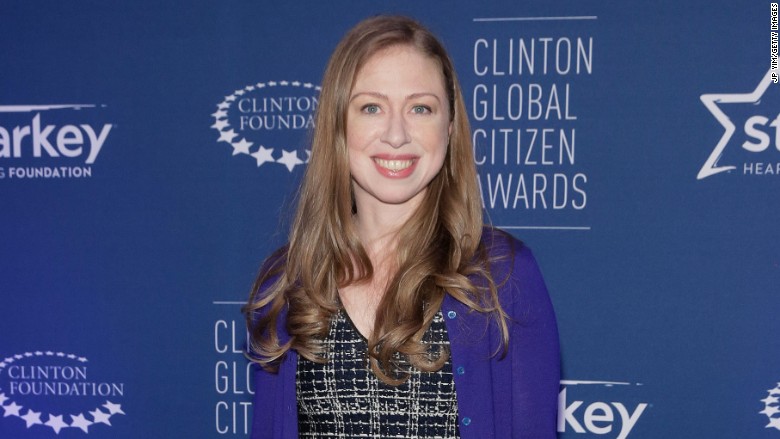 Expedia just named Chelsea Clinton to its board of directors.
In a public filing posted Friday, the travel site said it named Clinton -- the daughter of Hillary Clinton -- as a member of its board on Thursday.
Expedia (EXPE) said Clinton will be paid "in accordance with the company's standard compensation policies" for board members.
According to an Expedia proxy statement from August, non-employee directors were paid a $45,000 "annual retainer" and awarded $250,000 worth of stock in 2015.
Board members who served on various committees were paid an additional $10,000 to $20,000. But Expedia said in a filing that Clinton "has not been appointed to serve as a member of any committee."
Related: Chelsea Clinton embraces her Twitter sass
Clinton serves on the board of one other corporation: IAC/InterActive Corp (IAC), the company that owns websites including Dictionary.com, About.com, Vimeo, Investopedia and The Daily Beast.
She also sits on the boards of the Clinton Foundation's Clinton Health Access Initiative, the School of American Ballet, the Africa Center, and Weill Cornell Medical College. She's also co-chair of the advisory board for New York University's Of Many Institute.