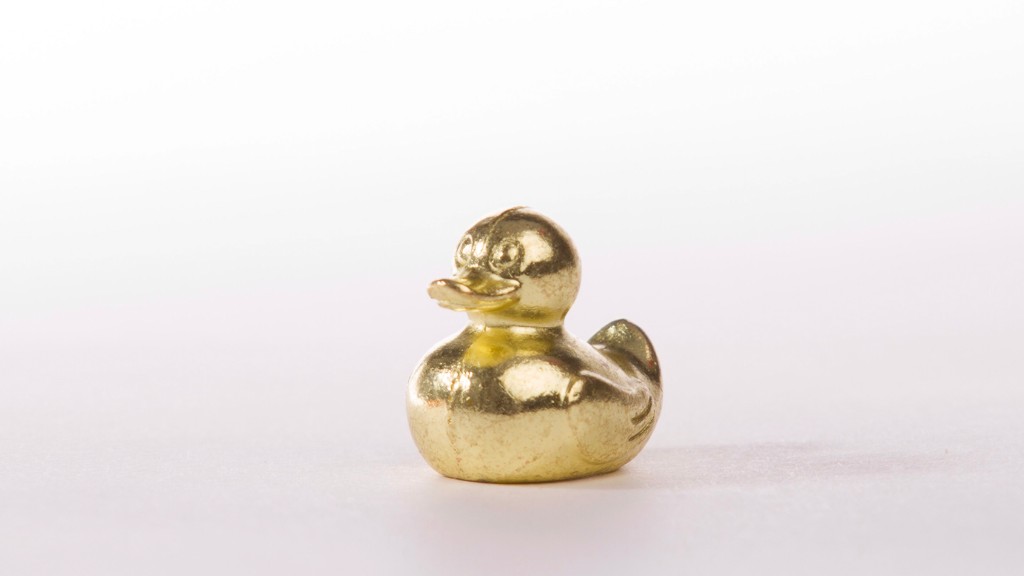 There's been a big shakeup in Monopoly's eight classic game pieces. Say goodbye to the boot, wheelbarrow and thimble tokens.
The ouster of the classic trio is the result of an online vote Monopoly parent Hasbro (HAS) held in January at VoteMonopoly.com, marking the first time in Monopoly's 82-year history that Hasbro crowdsourced the future of the game.
Voters were faced with a choice: Should Hasbro replace some -- or all -- of the traditional game pieces like the top hat and boot with more culturally relevant items like a hashtag, emoji or computer?
More than 4.3 million votes determined the newly configured group of eight: a T-Rex, rubber ducky and penguin will join the five classic tokens Scottie the dog, hat, car, cat and battleship. The boot, wheelbarrow and thimble won't appear in the game starting this fall.
Related: Toy Fair 2017 surfaces holograms, robotic animals, dolls for boys
Monopoly fans were asked to select their favorite eight tokens from 64 possible options. A total of 56 were entirely new, while the other eight were the classics. The thimble and boot have been a part of the board game since 1935 and the wheelbarrow was introduced in the 1950s.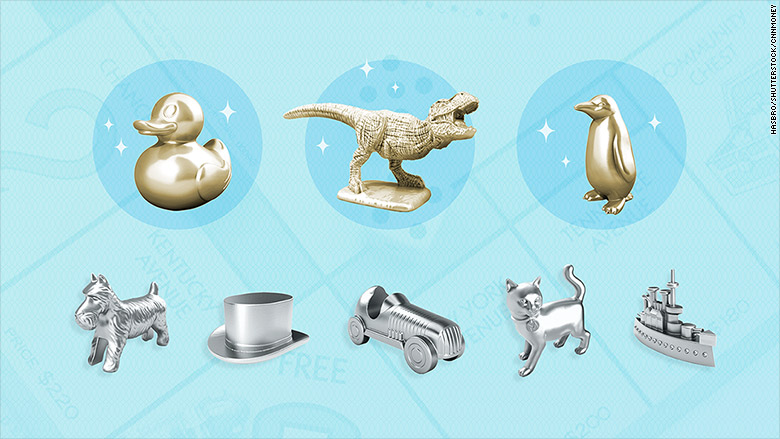 "While we can't say why these exact tokens were chosen or who exactly chose them, we know they represent the voices of our fans -- young and old -- from around the world," said Jonathan Berkowitz, senior vice president of marketing for Hasbro Gaming.
Related: This Michigan toymaker pledged never to go to China
Still, he said fans of the now rejected boot, wheelbarrow and thimble did rally hard to keep them around longer.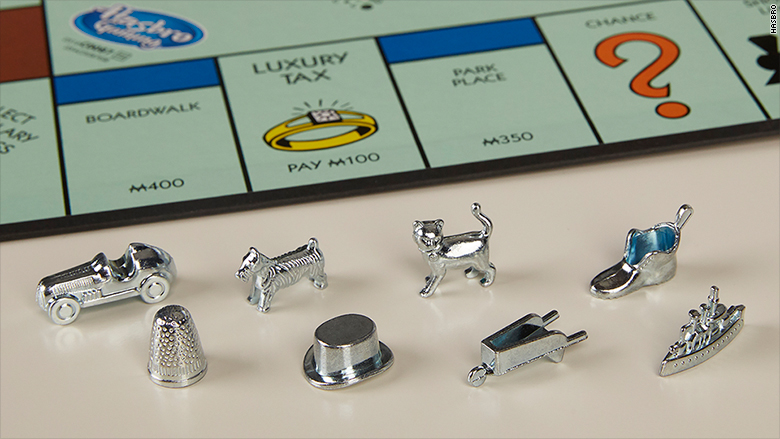 "We saw a lot of passionate fans out there, including Singer Sewing Co., who rallied their fans on their social pages to keep the thimble token," said Berkowitz. Hardware chain Ace Hardware used social media to drum up support for the wheelbarrow.
"I imagine that the thimble, boot, and wheelbarrow tokens don't resonate as much with today's fans," Berkowitz said.
Related: Hatchimals, hit toy of 2016, unveils brand new look
Although crowdsourcing input is unique for the brand, Hasbro has launched 300 different versions of Monopoly to date. Most recently Hasbro released a cashless version of the game, Monopoly Ultimate Banking, which used bank cards and an electronic banking unit instead of paper bills.
"We're always listening to our fan base," said Berkowitz. "They're very engaged with the brand, especially on Facebook (FB). We want them to continue to weigh in with ideas."