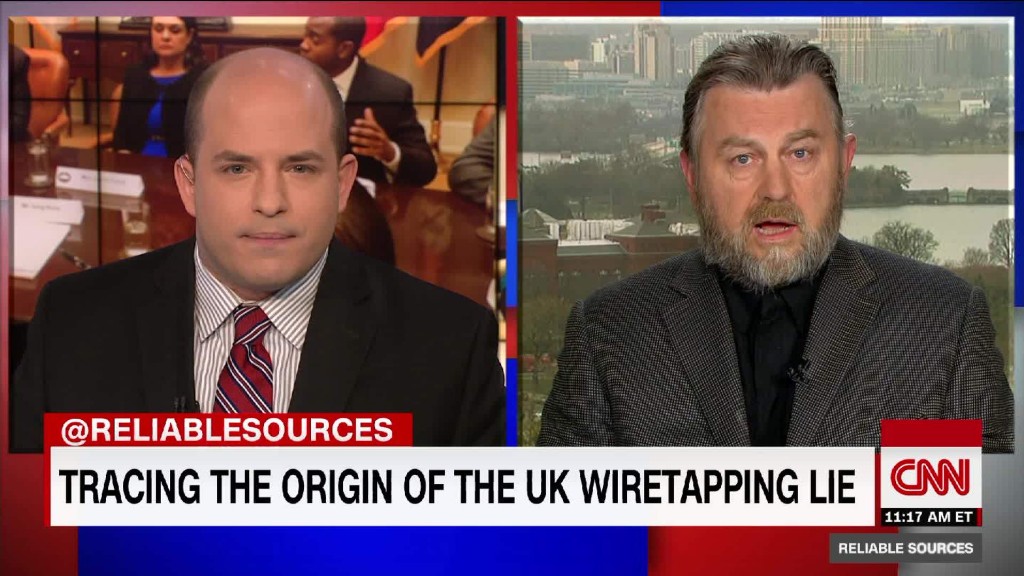 Judge Andrew Napolitano, the Fox News analyst who was praised by President Trump last week, has apparently been benched by the network.
Trump's support -- calling Napolitano a "very talented lawyer" -- came after Napolitano went on Fox and repeatedly relayed information from anonymous sources about former President Obama using the British to spy on Trump.
Napolitano's TV segments were used by the White House to give the president a boost, but the explosive claims were strongly denied by American and British authorities. And Fox's own news anchors disavowed Napolitano's claims.
Napolitano hasn't been on Fox since the segments sparked an international incident last Thursday.
His absence was glaring on Monday, one of the busiest days of the year for legal analysts on television. Other legal experts were on TV all day long, discussing FBI director James Comey's testimony and Supreme Court nominee Neil Gorsuch's confirmation hearing.
But Napolitano was M.I.A. Napolitano has stayed off social media since the controversy started, with no tweets since last Thursday. Fox News did not respond to requests for comment.
The Los Angeles Times, citing anonymous sources, said "Napolitano is not expected to be on Fox News Channel any time in the near future."
A Fox News source confirmed to CNNMoney that Napolitano has been taken off the air. Napolitano was not available for comment.
In television news parlance, that would be known as a "suspension." But Fox sometimes resists outside pressure to take action against staff members.
Rather than issue explicit corrections about Napolitano's reports, the network aired a series of brief updates on Friday, with news anchors saying things like "Fox News cannot confirm Judge Napolitano's commentary."
Related: Trump's presidency is shaped by Fox News
Napolitano, a former Superior Court judge in New Jersey, is Fox's top legal analyst. He joined the network in 1998, just two years after it was founded.
His "analyst" title differentiates him from correspondents who report the news and commentators who opine about the news.
He has occasionally been a subject of the news himself. Shortly before inauguration day, Napolitano had a one-on-one meeting with Trump about Supreme Court nomination possibilities.
The insight from that meeting might have been valuable on Monday during Gorsuch's nomination hearing -- but Napolitano did not make an appearance.
- Dylan Byers contributed to this report