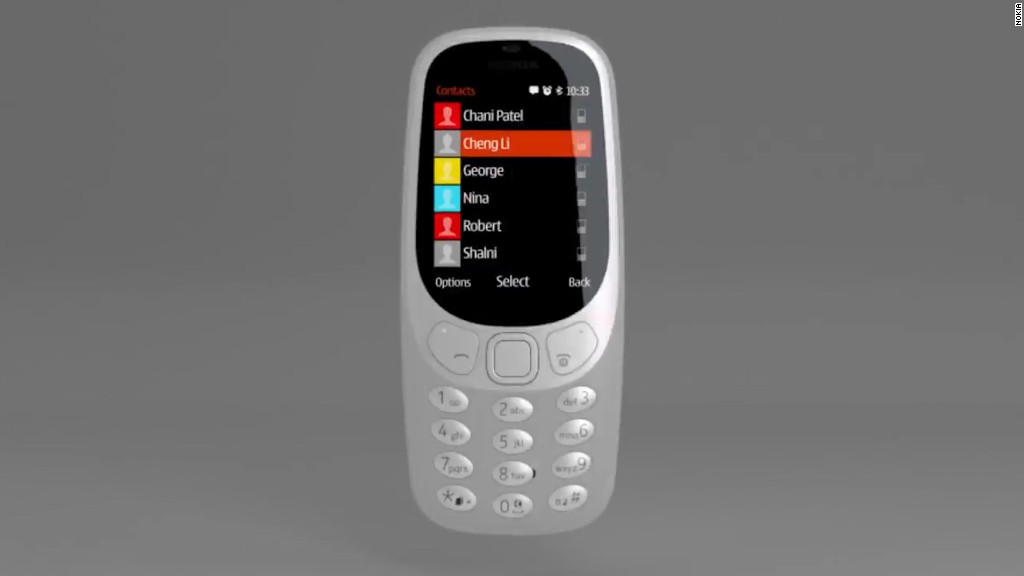 Simple "feature" phones may not have a touchscreen or GPS -- but they're about to get a lot faster.
Qualcomm's new mobile platform, unveiled Monday, will bring 4G LTE connectivity and services to entry-level (or "dumb") phones. It's designed for phone makers whose target customers don't have access to affordable smartphones, including emerging regions in India, Latin America and Southeast Asia.
"Feature phones are a lifeline in many emerging countries," Kedar Kondap, vice president of product management at Qualcomm Technologies, said in a statement.
Related: Remember the first phone you owned? The Nokia 3310 is back
Speedier, more reliable cell service would be a boon for emerging regions' small businesses in particular, Qualcomm said. The 4G connectivity provides better service to process financial transactions, for example. The system also lets feature-phone batteries stay charged for multiple days, which is important for customers who don't always have access to a reliable power source. And faster download speeds allow users to watch on-demand video.
The new platform, called 205, is available now. But Qualcomm (QCOM) said 205-powered devices will begin to launch during the second quarter of this year.
Qualcomm said it expects phones with the new chips to cost less than about $50 on average -- 2G feature phones currently sell for as little as $15, by comparison -- but device manufacturers could choose to sell them for even cheaper.
It's been a busy few weeks for news in the feature-phone space. Last month Nokia relaunched the 3310 phone, which was a hit in the 2000s. The new version of the 3310 is not meant to compete with smartphones -- like many modern feature phones, it's instead aimed at customers who can't afford advanced devices.