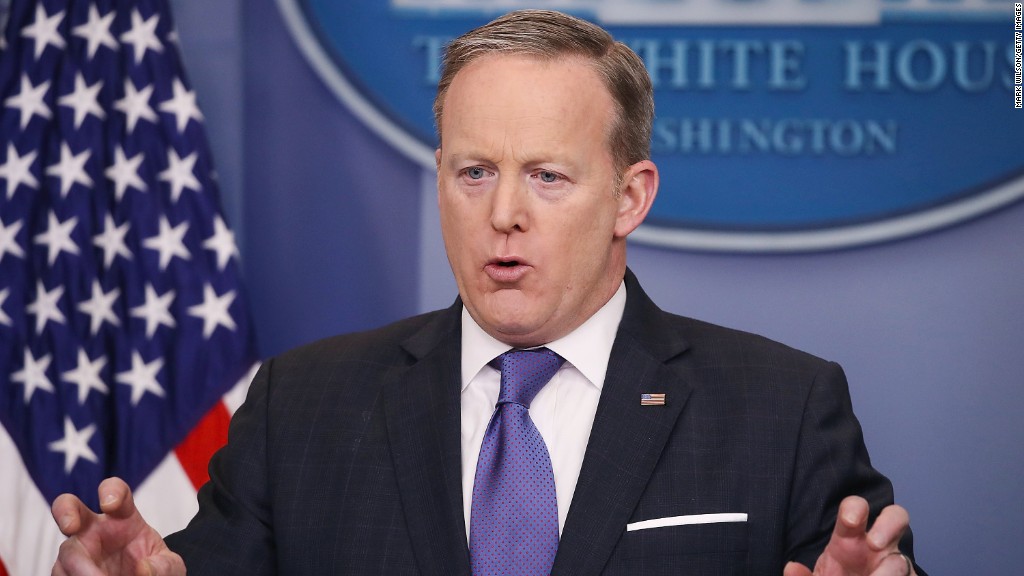 President Trump is taking credit for creating nearly half a million jobs in the past two months.
"In the first two job reports since I took the oath of office, we've already added nearly half a million new jobs. And believe me, it's just beginning," Trump said in a speech in Nashville last week.
True, the U.S. economy did add a total of 473,000 jobs in January and February, according to Labor Department data.
But Trump arrived at the White House on January 20. The Labor Department had already conducted its monthly surveys for the January jobs report.
Related: How the Labor Dept. conducts the jobs survey
"The results of the January survey should rightly be placed under the Obama administration," says Joseph Brusuelas, chief economist at RSM, an auditing firm.
The January jobs report was published on February 3 when Trump was in office. But since its numbers were compiled before Trump was in office, the January report was widely viewed as the last one from President Obama's term.
The Labor Department conducts two surveys for the jobs report -- one of 60,000 households and another of 147,000 businesses. They are always conducted over five weekdays that include the 12th day of the month, unless it falls on a Sunday.
Related: CNNMoney's Trump Jobs Tracker
For example, March 12 fell on a Sunday, so the Labor Department conducted its survey for this month from March 13 to March 17. The next report will publish on April 7.
Trump also said in Nashville last week that "we are creating jobs that are starting to pour back into our country like we haven't seen in many, many decades."
That's not true. In 2014, the economy added 3 million new jobs, the best year of gains since 1999. The last two years have followed with similarly strong gains of 2.7 million new jobs in 2015 and 2.2 million in 2016. Remember, at the depths of the Great Recession in 2009, America lost 5 million jobs.
Moreover, in the first two months of 2015, the economy added 472,000 jobs -- almost the exact same amount as in the first two months of this year.
We label Trump's jobs claims as false.