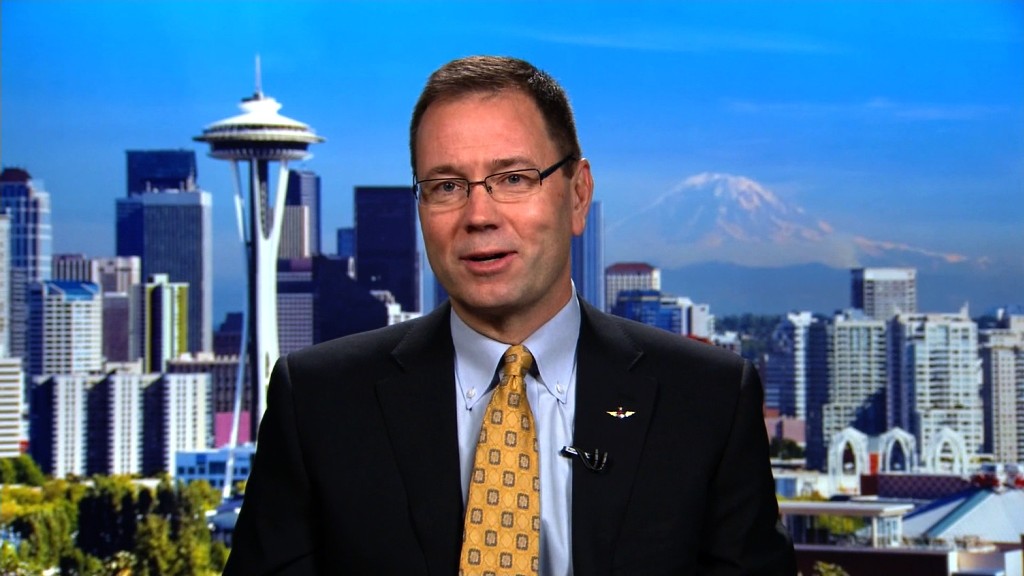 It was all but inevitable that the Virgin America brand wouldn't survive its merger with Alaska Airlines.
Sure enough, the parent company announced Wednesday that all Virgin America flights will fly under one brand with Alaska Airlines, likely sometime in 2019.
But don't despair, Virgin America devotees: Alaska promised that it will keep much of the "flair" that accompanied Virgin flights, including all that free in-flight entertainment, mood lighting and boarding music.
Seattle-based Alaska bought Virgin last year in an effort to bust into the California market in a major way and expand well beyond its roots in the Pacific Northwest. The $2.6 billion merger resulted in a combined airline with nearly 1,200 daily flights and 286 aircraft, making it the United States' fifth largest airline.
Its new strategy is coming with a major expansion, adding 25 new daily flights out of San Francisco, San Diego, Los Angeles and San Jose last year.
The newly merged airline is pushing ahead with a combined brand that will see significant changes for passengers over the coming years.
Its Boeing jets will get all new cabins starting in 2018 with new first and economy class seating. New first class seating will be expanded by 50% on Virgin's Airbus jets (from 8 seats to 12) and is coming in the fourth quarter of 2018. Alaska said it isn't making any changes to the economy seats on Virgin's fleet, which today features in-flight entertainment screens.
High speed satellite wi-fi is also being added to the fleet starting with its Boeing 737s starting in fall 2018 with the full fleet outfitted by the end of 2019. It's also making permanent free movies and TV episodes available on streaming to passengers' devices and starting in August seat-back screens will have the same free content.
As the integration advances, many of Virgin's signature attributes will fade away. Gone will be Virgin's frequent flyer plan. The airline's signature pink and purple club-like mood lighting will also be a thing of the past, in favor of a new blue hue. And all its front line staff are all getting new uniforms designed by fashion designer Luly Yang, which will roll out in mid-2019.
Related: Alaska Air and Virgin America are now one
Alaska and Virgin flyers are among the most loyal in U.S. air travel and a final decision on the fate of the acquired carrier was eagerly awaited. But Virgin wasn't likely to stick around forever: Alaska Airlines didn't want to pay license fees on the Virgin brand indefinitely.
"While the Virgin America name is beloved to many, we concluded that to be successful on the West Coast we had to do so under one name - for consistency and efficiency, and to allow us to continue to deliver low fares," said Sangita Woerner, Alaska Airlines' vice president of marketing, in a statement.
One major decision is still outstanding: The future of Virgin's Airbus fleet. Alaska is a long time Boeing stalwart and an airline spokeswoman said they are still pushing ahead with adding ten new A321neo jets from Airbus in 2017 and 2018. A decision on whether to remain all-Boeing on its Alaska Airlines brand "or move forward with a duel [sic] fleet strategy for future" will come later this year.
"Either way, the company will fly a mixed fleet for at least the next 6 years," the spokeswoman said.
Painting of Virgin's jets begins in 2018.