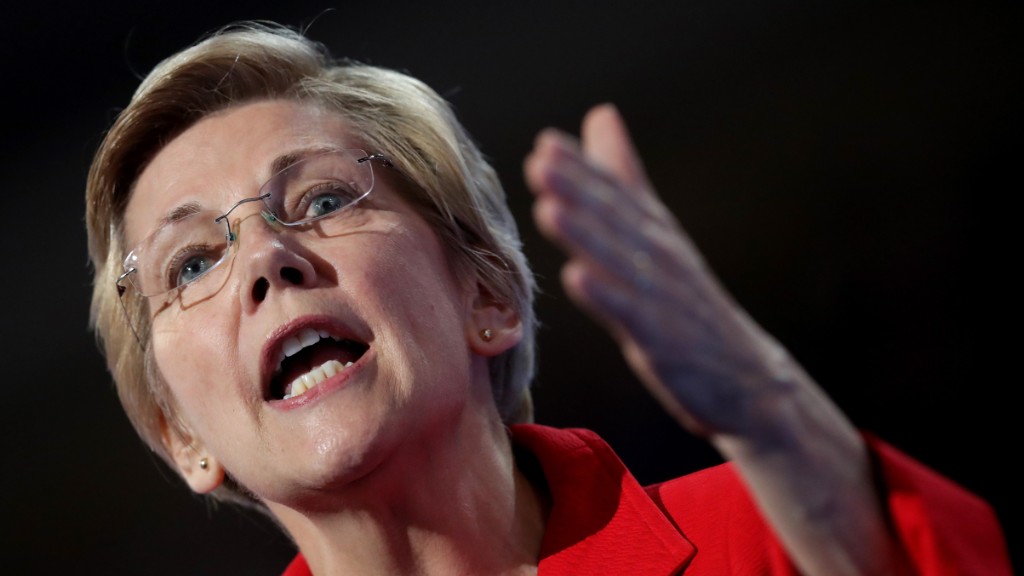 Democrats didn't have much success pinning down President Trump's new choice for labor secretary.
Alexander Acosta, a Florida law school dean and former federal civil rights lawyer, avoided taking a stand on a host of Obama-era labor policies during a Senate confirmation hearing Wednesday.
He did benefit from having little in common with Trump's first choice, Andrew Puzder, the fast food executive who withdrew his candidacy in February.
Puzder lost Republican support amid mounting liabilities, including his employment of an undocumented housekeeper and allegations of abuse that were leveled by his ex-wife in the 1980s and later rescinded.
Related: Trump's first pick for labor secretary is out as fast food CEO
Appearing before the Senate Committee on Health, Education, Labor and Pensions, Acosta was asked about his thin record on current labor issues.
He declined to say whether he'd defend an Obama administration rule that would require employers to pay overtime to workers who make less than $47,500 and work 40 hours a week. The rule was put on hold by a federal judge in November.
"I will look at this very closely," he said. He noted that "the economy does feel a substantial impact from such a large change" and wondered whether the labor secretary has the authority to enact such a rule in the first place.
Acosta was also noncommittal on an Obama policy known as the fiduciary rule, which blocks retirement advisers from accepting financial incentives to promote certain funds. Trump signed an executive order in February requiring the Labor Department to review the rule.
Labor advocates, who came out strongly against Puzder, have been less critical of Acosta. But they said after the hearing that they wanted to hear more.
"Though Mr. Acosta spoke of his prosecutorial background and commitment to enforcement of the laws DOL oversees, we heard few details about how he would go about enforcement," Christine Owens, director of the National Employment Law Project, said in a statement.
Members of both parties pressed Acosta for his stance on Trump's budget proposal, which recommends cutting funding for the Labor Department by more than 20%.
Related: What America would look like under the Trump budget
Acosta said he would not advocate for cuts across the board and would look at the success of individual programs "on a local basis."
He did put his full support behind the monthly job numbers produced by the Bureau of Labor Statistics. Trump has previously called the official unemployment rate "phony" and a "hoax" -- until a strong report on job creation during his first month in office.
Acosta called the process a "transparent procedure."
Acosta, the dean of Florida International University School of Law in Miami, has been through the Senate confirmation process three times.
He was tapped by President George W. Bush to sit on the National Labor Relations Board starting in 2002. He later led the Justice Department's civil rights division and served as U.S. attorney in south Florida until 2009.
Democrats grilled Acosta on his time at the Justice Department in particular.
A 2008 inspector general's report found evidence of politically driven hiring and staffing within the civil rights division while he was at the helm. It is illegal to consider political affiliation when filling career attorney positions.
Though the report laid fault with one of Acosta's deputies, it did find that managers "failed to exercise sufficient oversight" in personnel practices.
"That conduct should not have happened," Acosta said. "It happened on my watch. ... I deeply regret it."
Related: Trump labor pick spoke out against discrimination in 2011
He also faced questions about a deal he cut for billionaire banker Jeffrey Epstein while he was a federal prosecutor.
Acosta agreed in 2008 not to charge Epstein in federal court if he pleaded guilty to a state charge of prostitution solicitation, accepted 18 months jail time and registered as a sex offender. The deal was not made public until it was unsealed by a federal judge as part of a civil lawsuit in 2015.
Epstein ultimately served only 13 months in prison.
Acosta defended his team's approach.
"At the end of the day, based on the evidence, professionals within a prosecutor's office decide that a plea -- that guarantees that someone goes to jail, that guarantees that someone register generally and that guarantees other outcomes -- is a good thing," he said.
If confirmed, Acosta would be the first Hispanic member of Trump's Cabinet.