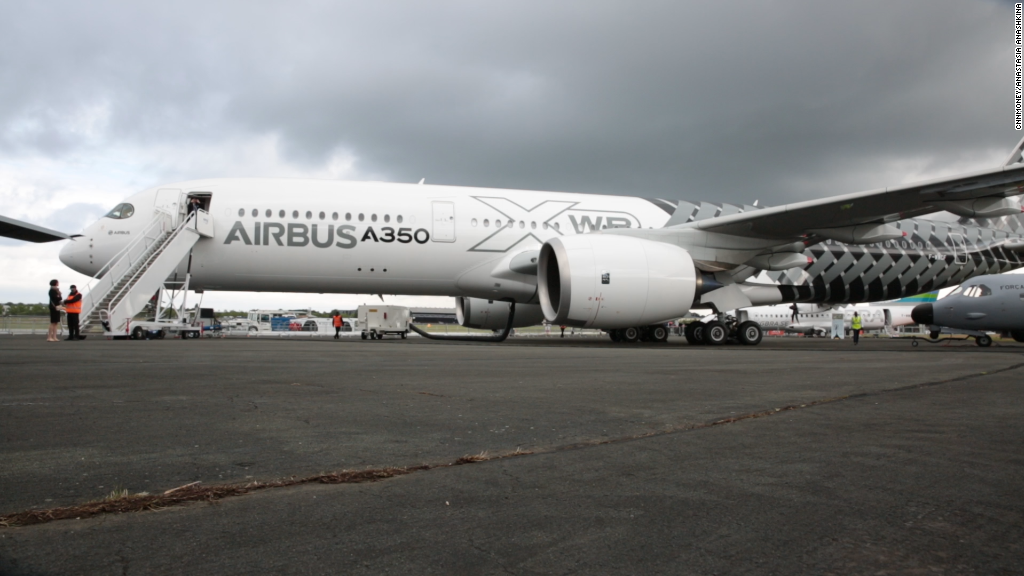 Imagine traveling from New York to London in three and half hours or from Los Angeles to Sydney in less than seven -- all at the cost of a typical business class fare.
Kenrick Waithe envisions it almost every day.
As an engineer at Colorado-based startup Boom, Waithe creates computer-based simulations of supersonic passenger flights so that one day they will become a reality.
"We're trying to build a supersonic airliner that's economically viable, the way that the Concorde was not," he said.
Formerly an engineer at Gulfstream, Lockheed Martin and NASA, Waithe is well-versed at dreaming big.
Related: How this son of migrant farm workers became an astronaut
Waithe was brought to the U.S. from Guyana at the age of eight when his immigrant parents moved the family to the Bronx.
As he explains, his life was forever changed in the eighth grade when he was accepted into the Oliver Scholars, a program dedicated to getting promising Latino and black students from low-income New York City neighborhoods into elite schools and universities.
A representative from Oliver Scholars had come to his school. But Waithe didn't gain enough confidence to apply until after his friends' brother had gotten accepted. "That Oliver Scholars opportunity, if I hadn't done that then, I don't know if I'd be here talking to you," he said.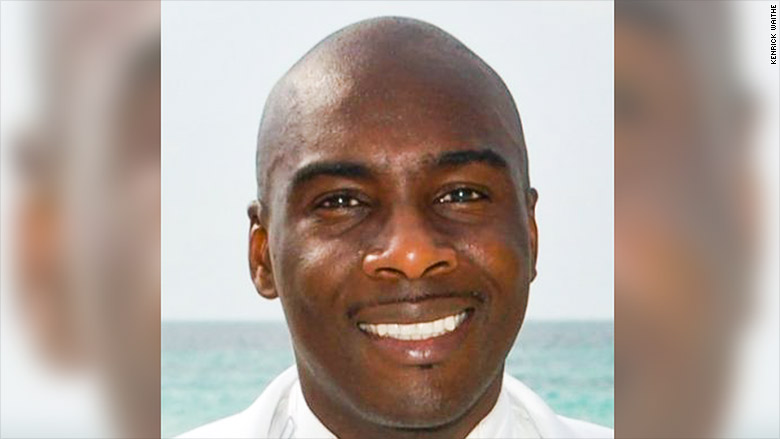 Oliver Scholars helped Waithe get into the prestigious Westtown Boarding School in Westtown, Pennsylvania, on a scholarship. He excelled there and later got accepted into the University of Pennsylvania engineering school.
Not only was the engineering program at Penn challenging, Waithe was also one of the few people of color in his class. And, he said, he found it difficult to relate with some of his classmates.
But things took a fortuitous turn when Waithe spotted a small poster on a bulletin board about a graduate studies program through NASA and George Washington University called the Joint Institute for Advancement of Flight Sciences. He applied and got in.
"It ended up being like a graduate co-op program. That's how I learned how to do fluid dynamics, while learning on the job," he said.
Waithe, who is now 39, earned his master's in aerospace, aeronautical and astronomical engineering at George Washington while working with NASA scientists at the Langley Research Center in Hampton, Virginia.
"I know that if I didn't go to Westtown School, my path to the University of Pennsylvania would have been harder," he said. "And if I didn't go there, I probably wouldn't have seen that bulletin board posting about the George Washington/NASA program, which lead me to where I am today."
Here is Kenrick Waithe's American success story.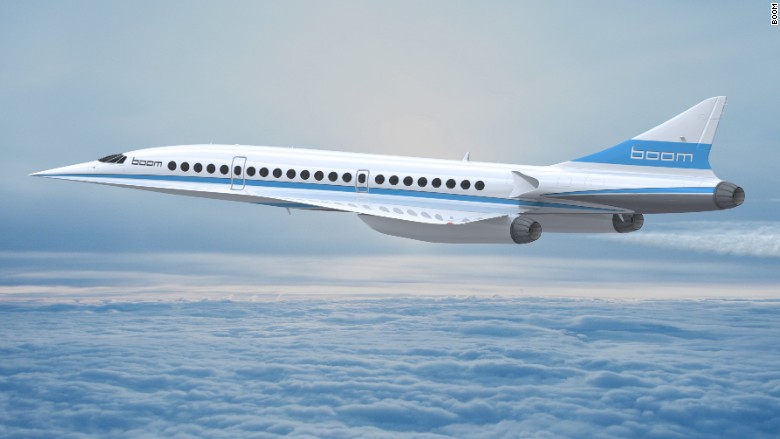 What was your childhood like?
We lived in the Bronx on 214th Street. My neighborhood was middle class, but in New York you'll have a middle class neighborhood and right down the street, it's the projects. Similarly, my junior high school was across the street from the largest projects in the Bronx. It was always a challenge.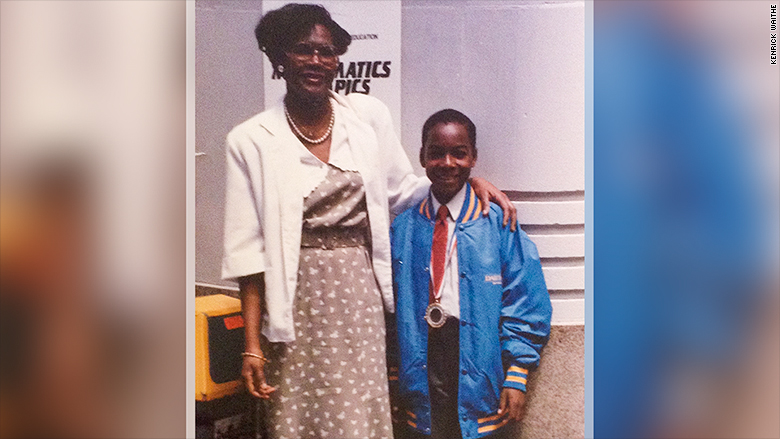 My mom was a teacher and so was my dad. He's a trained doctor by profession. He trained in Cuba, so when he came here, the medical system didn't accept him. He had to retake all of the tests to become board certified again. He didn't start practicing again until I graduated college.
I could see how hard [my parents] were working. And I think that was really the biggest catalyst for me. I was just one of those kids that said, '[My parents are] doing so much for me, I don't want to embarrass them or mess it up.'
What was your big break?
Honestly, I think the big break was the Oliver Scholars program. Through the program, I knew other kids who went to other Ivy League schools which made me feel like, "This is how it's supposed to be." And really, that gave me the confidence that I could do it.
I attended public schools for elementary and junior high school.
Related: Teacher returns to his Bronx high school to help kids
And while in junior high school, a guy named John Hoffman, Oliver Scholars' founder, came to my school and said, 'I'm willing to bet that if black and Hispanic kids had the same opportunities that I did, which is to go to private school, that they could all get into Ivy League schools.'
(According to Oliver Scholars, 99% of its students graduate from high school and attend a four-year college and approximately 30% go on to attend an Ivy League school.)
What was your biggest hurdle and how did you overcome it?
I think the biggest hurdle was college. I was the only person of color in my engineering class. I mean, being in an Ivy League school, there weren't that many of us to begin with and engineering was really, really hard, initially.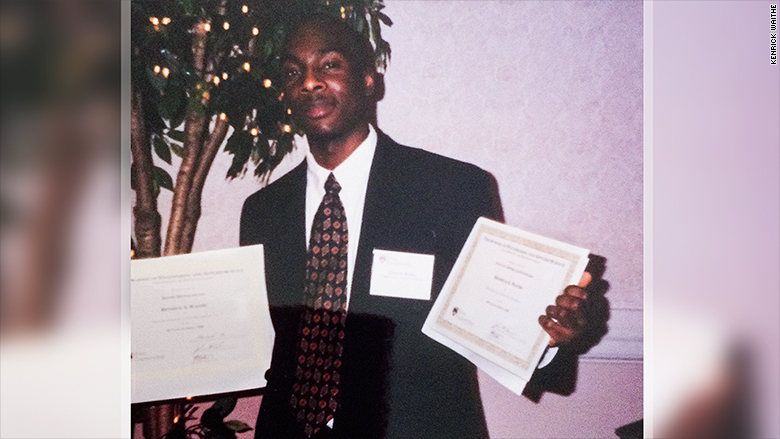 A lot of the kids in my class came from privileged backgrounds and had never seen people of color. They only knew what they heard on the news, so I'm assuming they had their own prejudices. I'd ask students for help and they'd say, "Oh I didn't do that homework either," and then they'd end up turning in their homework.
I started going straight to the professors for help. That ended up being a blessing. I got to know them really well, and when it was time to appoint leaders for the student labs, I was a natural choice. When I needed a recommendation, they knew me very well. It ended up being really good.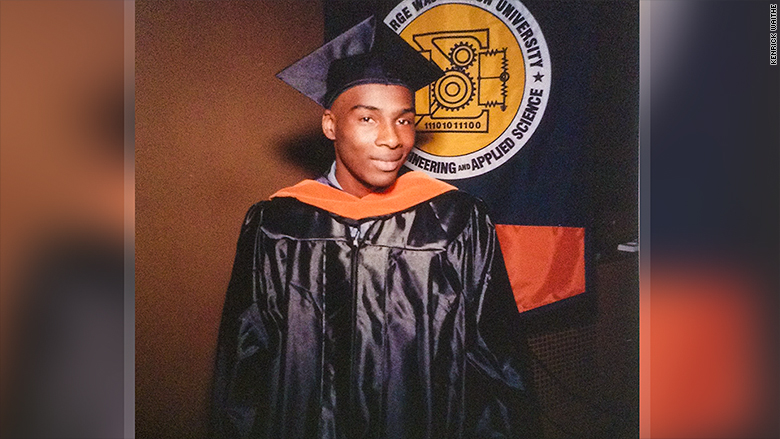 Do you feel that you had to work harder than most of your peers to get ahead?
Definitely in college, because I didn't have as many of the resources that they had at hand, and it seems like I always had to prove myself. I had to stand out. Being the only person of color in the class, I felt like I was kinda representing my race in that class.
Related: I left my six-figure job to start a non-profit
What do you do on a daily basis to achieve your goals?
I just sit back and reflect on what I can do better. Also, I pick jobs that don't feel like a job, so it's more fun. Once it feels like a job, it's just punching a clock.
What lessons are you teaching to your children?
I have five kids. Four girls and one boy. The biggest thing is teaching them how to manage their money. That was something my mom and dad taught me. A lot of young kids aren't taught that. It's not how much you make, but what you do with it.
Also education. I know what an important role it played in my life and I keep pushing that.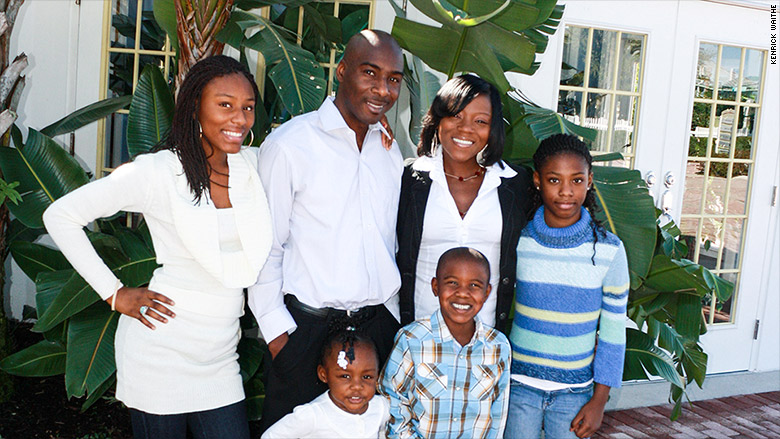 How would you define success, and do you think you've achieved it?
I think it's when you've met all of your goals in life, and I don't think I've done that yet because once you accomplish one goal, you'll set another.